General Incorporated Association Passive House Japan
11/11 (Fri.)-13 (Sun.) Nationwide Passive House Tour
Experience ultra-energy-saving passive houses that tackle energy problems at 25 locations across Japan

General Incorporated Association Passive House Japan (Kamakura City, Kanagawa Prefecture) held the annual international event
"International Passive House Open Day 2022" (Friday, November 11), in which Passive House-level buildings from all over the world come together for tours. ) to 13th (Sun)), we will start accepting tours of 25 public properties nationwide.
[Image 1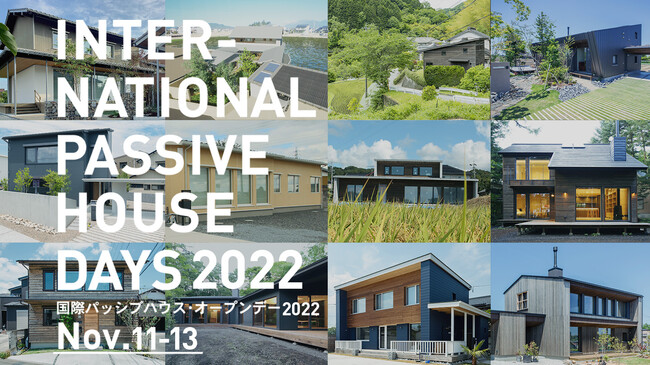 In recent years, extreme weather has caused damage all over the world, and in Pakistan, which suffered from severe flood damage the other day, it was announced that 1,508 people died. One-third of the country has been submerged, and it is said that reconstruction will require 10 billion dollars.
[Image 2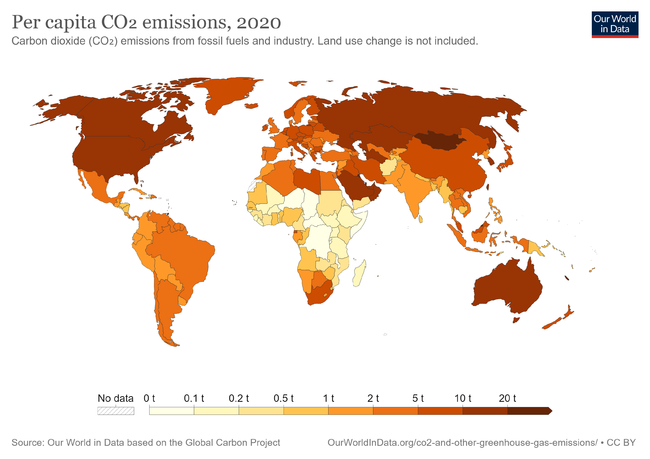 Per capita carbon dioxide emissions from fossil fuels and industry by country and region (2020, darker color indicates higher emissions) (Source: Our World in Date
https://ourworldindata.org/grapher/co-emissions-per-capita)
Looking at carbon dioxide emissions by country in 2020, Japan emits 8.06 tons of carbon dioxide per person, while Pakistan has a large difference of 1.06 tons. It must be said that the situation is unequal, as areas that are least affected by climate change are suffering great damage. In addition, when we shift our focus to our daily lives, electricity prices continue to rise due to various factors such as the surge in crude oil prices and the situation in Ukraine. Prices are expected to rise in the future due to the soaring prices of natural gas (LNG) and coal, as well as the shortage of power supply in Japan.
[Image 3

Changes in natural gas prices
[Image 4

Changes in coal prices
(Source: Shindenryoku Net https://pps-net.org/)
The first thing that each and every one of us can do as a
countermeasure against abnormal weather around the world, including Japan caused by global warming, and soaring energy prices around us, is to save energy in our lives. Although it is a once-in-a-lifetime purchase, we hope that as many people as possible will know that a good home can be used comfortably and energy-savingly for a long time. Japan will also participate in House Open Day 2022.
Overview of the event
"International Passive House Open Day 2022"
Date and time: November 11 (Friday) to 13 (Sunday), 2022 * The date and time will differ for each property. Details below.
Venue: 25 Passive Houses nationwide, Passive House certification application properties
・Mutsu City, Aomori Prefecture "Aomori Mutsu Passive House (planning to apply for certification)"
・Fukushima City, Fukushima Prefecture "Fukushima Passive House" ・Iwaki City, Fukushima Prefecture "Iwaki Passive House"
・ Tsukubamirai Passive House, Tsukubamirai City, Ibaraki Prefecture ・Bando City, Ibaraki Prefecture "Bando Masakado Passive House (planned to apply for certification)"
・Ibaraki Passive House, Ishioka City, Ibaraki Prefecture
・Honjo City, Saitama Prefecture "Honjo Passive House 2022 (planning to apply for certification)"
・Isehara City, Kanagawa Prefecture "Isehara Passive House"
・Hachioji City, Tokyo "TAKAO PASSIVE HOUSE (planned to apply for certification)" ・Hachioji City, Tokyo "Hachioji Passive House"
・Sakudaira Passive House (currently under construction, planning to apply for certification), Saku City, Nagano Prefecture
・Karuizawa Minamigaoka Passive House, Kitasaku-gun, Nagano Prefecture ・ Kitasaku-gun, Nagano Prefecture "Karuizawa Forest Passive House (planned to apply for certification)"
・ Kitasaku-gun, Nagano "Karuizawa Modern Barn Passive House
(certification pending)"
・ Fukui City, Fukui Prefecture "Fukui Passive House (planning to apply for certification)"
・Iga City, Mie Prefecture "Passive House Iga"
・Ichinomiya City, Aichi Prefecture "Owari Ichinomiya Passive House" ・Toyota Passive House, Toyota City, Aichi Prefecture
・Toyota City, Aichi Prefecture "Toyota Kano Passive House
(certification application planned)"
・ Shizuoka City, Shizuoka Prefecture "Shizuoka Passive House" ・Fukuchiyama City, Kyoto Prefecture "Fukuchiyama Passive House (planning to apply for certification)"
・ Sumoto City, Hyogo Prefecture "Winter's Gate Awaji Island House (planned to apply for certification)"
・ Tokushima City, Tokushima Prefecture "Hachiman no Ie"
・Iyo-gun, Ehime Prefecture "Oma House"
・ Miyakonojo City, Miyazaki Prefecture "Tateno Passive House 2022 (certification application planned)"
*Detailed location will be provided to those who apply for the tour. Participation fee: Free
Organizer: Passive House Japan
Details and application: Please check the PHJ website
https://passivehouse-japan.org/event/15192/
What is Passive House
An energy-saving building standard and design method established by the German Passivehaus Institute in 1991. This severe energy-saving standard, which goes far beyond the energy-saving standards (so-called minimum standards) stipulated by the laws and regulations of each country, has spread widely in Germany and Austria after its economic efficiency has been proven. The construction of passive houses is also being attempted in the United States and South Korea, which have different climates.
The Passive House standard is
Annual cooling and heating demand is 15 kWh/m2 each (excluding dehumidification demand in summer)
Annual primary energy consumption (including home appliances) 120 kWh/m2 (under old standards)
As airtight performance, the number of air leaks is 0.6 times/h at 50 Pascal pressurization and decompression.
In order to satisfy the above conditions, the internationally adopted PHPP software (Passive House Planning Package) is used to calculate the heat loss of the building.
PHPP is a design tool that can be applied not only to houses, but also to school buildings, commercial buildings, and medical facilities. It can improve the energy efficiency of buildings. Due to its meticulous calculation, the energy consumption of the actual building does not exceed the calculated value, which is highly evaluated all over the world.
[Reference] Organization overview
Corporate name: General Incorporated Association Passive House Japan Established: February 1, 2010
Secretariat: 2-2-2 Omachi, Kamakura City, Kanagawa Prefecture Representative Director: Miwa Mori
Directors: Masayoshi Takeuchi, Fuminori Takaoka, Shingo Takahashi Supporting members: 252 companies (as of the end of September 2022) General Incorporated Association Passive House Japan (hereinafter referred to as PHJ) is the official Japanese contact point of PHI (Passive House Institute) in Germany. It is a non-profit corporation that aims to research, establish, and disseminate "model
ultra-energy-saving housing". PHJ divides the country into 8 branches, taking into consideration the climate conditions of each region, and through study sessions and tours of each branch, we deepen exchanges with highly conscious builders and designers while learning about the importance of passive houses and energy-saving designs. We are engaged in awareness raising activities.
Details about this release:
https://prtimes.jp/main/html/rd/p/000000004.000004492.html