Furel Co., Ltd.
Achieved the target amount in 12 hours after Makuake was released! "Falling Objects Puzzle" is now an analog game! "RoRop", a puzzle that nurtures logical thinking while playing and makes thinking fun, will be released in November this year.
Released in mid-November 2022. Currently accepting reservations at Makuake! In addition, trial play and test sales will be held at Tokyo Game Market 2022 Autumn (October 29-30, 2022 Tokyo Big Sight Ne-07).
Frel Co., Ltd. (Head office: Kanzaki City, Saga Prefecture;
Representative Director: Masanori Eguchi) is a game brand "Fulelu Edutainment Games" that nurtures curiosity through games and transforms it into the ability to face learning. and announced the board game type educational toy "RoRop", the first product. Sales will start in mid-November 2022.
Prior to the release, the project was released at 12:00 on October 1, 2022 at the crowdfunding service "Makuake" and the target amount was achieved in 12 hours. We plan to recruit by 18:00 on October 26, 2022 and tell more people about the appeal of RoRop.
In addition, a trial will be held at the booth "Ne-07" of "Game Market 2022 Autumn" to be held at Tokyo Big Sight on October 29th (Sat) and 30th (Sun), 2022. makuake also offers a "game market delivery discount plan". In addition, experience sessions will be held in various regions, mainly in Kyushu, with the theme of "Thinking is fun". We will continue to work to enlighten play that will help children learn. [Image 2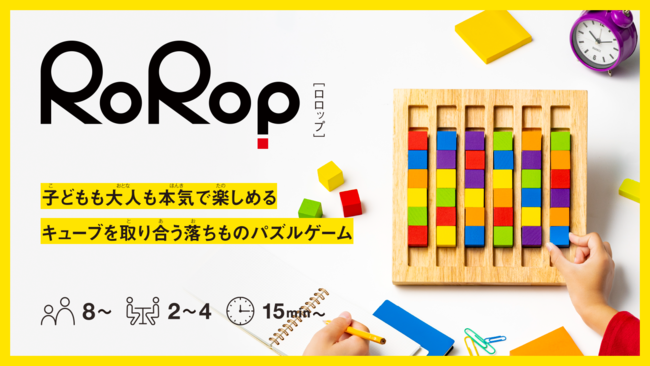 [Video 3: https://prtimes.jp/api/movieim.php?url=www.youtube.com/watch?v=qOOhe4QdIms] [Image 3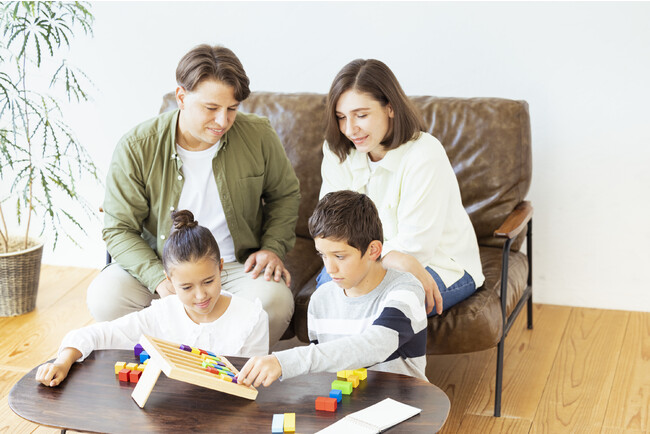 [What is the board game "RoRop"? ]
Both children and adults can enjoy it!
A falling puzzle game where you compete for cubes!
Predict the falling cubes and decide your next move. With a simple mechanism, both children and adults can be absorbed. You can create your own game by making your own rules. It is a game that can be enjoyed regardless of age or language differences, such as catching and arranging 36 falling cubes.
[Image 4: https://prtimes.jp/api/file.php?c_id=108933&t=animationGifImage&f=b4be21ebe94f06907b4e7ffd709d4014.gif&img_id=1664588197439]
* It is a falling object puzzle game in which cubes fall as shown in the figure. [Background of commercialization]
From 2020, programming education has become compulsory at elementary schools. According to the Ministry of Education, Culture, Sports, Science and Technology's guideline for elementary school programming education (3rd edition), it is said that "knowledge and skills", "thinking ability, judgment ability, expression ability, etc.", "ability to face learning, humanity, etc." . Of these, "thinking ability, judgment ability, and expressiveness" require logical thinking such as "understanding rules and tasks" and "thinking about mechanisms for yourself", and there are problems before programming that handles computers.
[Image 5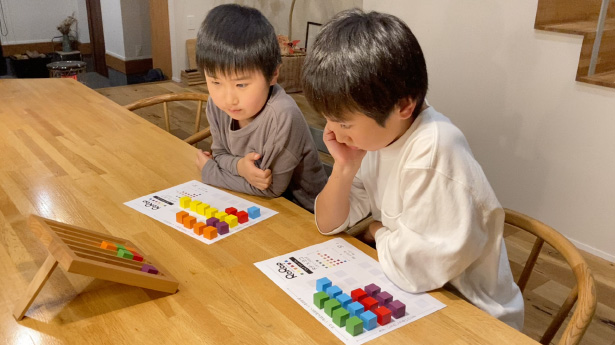 Therefore, I thought that it would be possible to contribute to learning through games, and planned commercialization. It all started with the thought, "Let's make a board game of the 'Falling Objects Puzzle,' which is a genre of computer games." The target age for this game is 8 years old and above. , and we aim to acquire.
[Test marketing]
[Image 6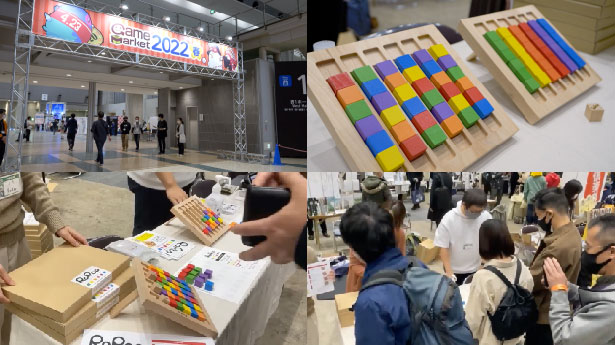 In November 2021, at the Game Market 2021 Autumn held at Tokyo Big Sight, 30 RoRop prototypes were test-sold, and the appearance and ease of understanding of the game were well received. In the next year's Game Market 2022 Spring, we sold 48 improved versions, attracting attention not only from the general public but also from board game cafes and industry people. Even now, we are holding trial sessions mainly in our hometown of Saga Prefecture, receiving feedback from various people, and are working toward commercialization.
"Thinking is fun. I improved my academic skills because I used RoRop." As they say, I would like to proceed with this project with the aim of becoming a new standard educational toy!
[The state of the trial session]
[Video 4: https://prtimes.jp/api/movieim.php?url=www.youtube.com/watch?v=GoybEQFcq9k] [How to play the game]
[Image 7: https://cdn.slidesharecdn.com/ss_thumbnails/rorop-221003033147-e8fda187-thumbnail.jpg?cb=1664767961 ]
[Game information]
Target age: 8 years old or older recommended (do not give to children under 3 years old)
Number of players: 2 to 4 (varies depending on the rules)
Play time: 15 minutes (varies according to rules)
【Contents】
Game board & stand 1 set
39 cubes (6 colors x 6, plain x 3)
1 drawstring bag
4 game sheets for players
1 game book (manual)
Planned package size: Width 209mm x 209mm x 53mm
[Product Notes]
Contains small parts. Never give to children under the age of 3. This product is not food. Never put it in your mouth.
Do not place or throw this product near fire.
Due to mass production, the appearance and finish may differ from product to product. Please refer to the diagram below for details. [Sales information]
Estimated general price: 10,000 yen *Includes consumption tax and shipping (body: 8800 yen / shipping: 1,200 yen)
Scheduled sales date: From November 2022
Sales destination: Scheduled to be sold on our direct sales website. Regarding consignment sales and purchases: We are currently
recruiting. Please contact the person in charge.
[Makuake information]
Project name: Children and adults can seriously enjoy! Falling puzzle game "RoRop"
URL: https://www.makuake.com/project/rorop/
Recruitment period: October 1, 2022 12:00 to October 26, 2022 18:00 [Game Market 2022 Fall Information]
Date: 2 days from Saturday, October 29th to 30th, 2022
Location: Tokyo Big Sight East 1-3 Booth No. "Ne-07"
URL: https://gamemarket.jp/access
[Game designer introduction]
Masanori Eguchi
Born in 1982. Born in Fukuoka Prefecture. Lives in Saga Prefecture. After graduating from high school in 2001, he moved to Tokyo and studied game content development.
In 2019, he established Furel Co., Ltd., which plans and develops manufacturing and manufacturing that touches people's heartstrings, with the business philosophy of "fostering a better future through contact." In addition to web production, we plan measures such as marketing. From 2020, we launched Fulelu Edutainment Games, a business name that combines "Entertainment" and "Education" to develop curiosity through games and transform it into the power to face learning. , Developed the educational board game "RoRop", the first product, in order to enlighten the world that "'thinking' is fun." After test marketing, including a hands-on event using the prototype and an exhibition at the game market held at Tokyo Big Sight, it is finally scheduled to be released in November 2022.
Details about this release:
https://prtimes.jp/main/html/rd/p/000000002.000108933.html