Ajuma Co., Ltd.
"I want adult women to listen!" Minori Kitahara x Chiaki Yoshikawa Talking about women's bodies and minds frankly "A woman's story" FM FUJI October 2nd (Sun) 10:00 start
The first guest is Dr. Ruriko Tsushima, an obstetrician and gynecologist.
In 1996, based on the idea that my body belongs to me, I launched Japan's first femtech shop "Love Peace Club" exclusively for women, and I am the representative of Ajuma Co., Ltd., which serves as a Japanese agent for 20 overseas femcare brands *1. Minori Kitahara and Chiaki Yoshikawa, a beautician and menopausal counselor who conducts activities for menopausal women in numerous media and lectures, serve as personalities, and talk about the body and mind with guests. , "Onna no Hito no Hanashi" started at 10:00 on Sunday, October 2nd at FM FUJI.
In this program, we will frankly talk about women's bodies, minds, and the menopause that will occur to everyone.
It's a program that will make you feel like you've made a reliable female friend.
In 2003, the first guest was the establishment of the NPO "Women's Medical Network," which promotes women's lifelong health by
comprehensively understanding the relationship between women's mind, body, and society. About 600 doctors nationwide. We welcomed Dr. Ruriko Tsushima, an obstetrician and gynecologist who works with medical and health professionals to conduct various educational activities and make policy proposals. I would like to ask you about a person's story.
                          ※1 March 2022
[Image 1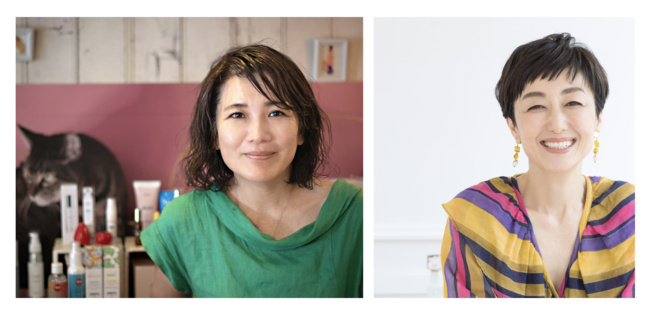 How the program started
Minori Kitahara, who participated in an organic cosmetics event produced by Chiaki Yoshikawa, was impressed by Chiaki Yoshikawa's morning assembly for the staff. Let's work to enrich women's lives, not formalities! Let's do our best today for women! After listening to Mr. Yoshikawa's "Morning Assembly", which is powerful and full of love, Kitahara himself thought, "I have to deliver this to all women!" We decided to broadcast at 10:00 on Sunday mornings because we wanted women of all generations to listen, start a positive day, and listen casually while driving.
Program overview
・ Program name "A woman's story"
https://www.fmfuji.jp/fem/
・Personality
Minori Kitahara and Chiaki Yoshikawa
·On-air date
FM FUJI every Sunday morning 10:00-10:30
·broadcast content
Each time, we welcome one guest who Kitahara and Yoshikawa-san, who have a cool way of life, would like to talk to, and broadcast them in four parts. Talk about women's stories, bodies, and work.
1st: Sunday, October 2, 2022, 10:00 a.m. Ruriko Tsushima 1/4 2nd: Sunday, October 9, 2022, 10:00 a.m. Ruriko Tsushima 2/4 3rd: Sunday, October 16, 2022, 10:00 a.m. Ruriko Tsushima 3/4 4th: Sunday, October 23, 2022, 10:00 a.m. Ruriko Tsushima 4/4 *Guests after the 5th October 30, 2022 (Sunday) 10:00 a.m. will be announced sequentially.
・Offer
CMIC Solutions Co., Ltd.
https://selcheck.com/
from personality
[Image 2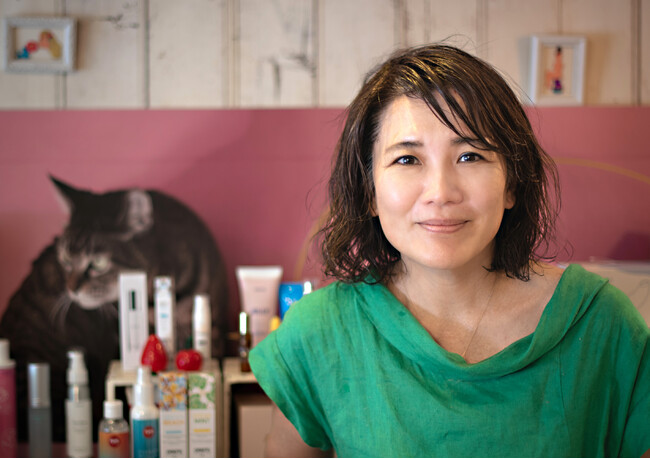 Minori Kitahara
Author / Director of Ajuma
"I've been listening to 'women's stories' for a long time. Things about the body, sex, and partners. I want to make this program like a female friend who deepens friendships by honestly talking with laughter."
http://www.lovepiececlub.com
[Image 3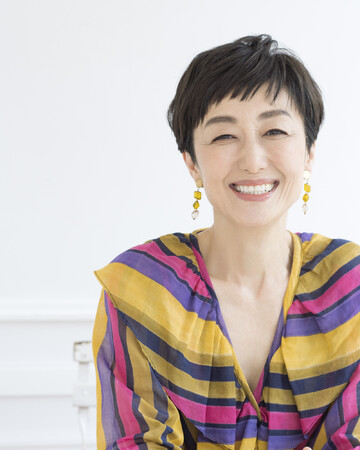 Chiaki Yoshikawa
Beautician/Organic Specialist
Certified Menopause (Menopausal) Counselor "Healthcare from Menopause" "Be polite and easy to understand about women's bodies! For women, I thought, 'Oh, I didn't know that.' I will pass it on with love so that I can receive it.From Chiaki to the women: "It's great that you're always working hard.
https://chiakiyoshikawa.com/
No editing! We will also deliver Spotify where you can listen to all the talks FM FUJI broadcasts edited programs in 30 minutes.
For those who say, "I missed Sunday 10 o'clock!" or "I want to hear all the unedited stories!"
Every week, we will update the director's cut version, almost no editing, about an hour talk.
Spotify "A Woman's Story"
https://open.spotify.com/show/4WKqKSJXlLhP1FOZeTC9MD
About Ajuma
Wishing for gender equality, it is a company created for women's "sexual wellness = sexual health". Menstruation, pregnancy, post-natal care, pleasure, menopause, sensitive zone. A woman's body has a lot to say. As a Japanese distributor of 20 overseas femcare brands (as of February 2022), we have femcare items for women of all generations. We have been consistently working on femcare for many years, and we will continue to sincerely listen to the voices of women.
About LOVE PIECE CLUB
In 1996, I made it with the thought that "my body is mine". LOVE PIECE CLUB is Japan's first full-fledged sexual wellness shop for women. Since the 1990s, we have introduced cutting-edge sanitary products, femcare, and pleasure goods as an online shopping site. Nearly 300,000 customers have used it so far. Our treasures are the many voices that have reached us, the knowledge and information we have accumulated over a quarter of a century, and the network of women in various countries.
Details about this release:
https://prtimes.jp/main/html/rd/p/000000020.000038830.html