All Food Japan Co., Ltd.
Frozen meal "ITADAKU" supervised by top chef 1st anniversary commemoration Summer and fall puree, potage, gelato all 26 items will be released sequentially from Tuesday, October 4, 2022
……………………………………………………………………………………………
All Food Japan Co., Ltd. (Representative Director: Tomohiro Goto, Headquarters: Koto-ku, Tokyo) has launched "ITADAKU"
(https://itadaku.jp/), an infant food that makes use of the taste of the ingredients, to commemorate its first anniversary. , From October 4, 2022 (Tuesday), we will release 26 new products, the largest number ever. In addition, the central kitchen will start operating on the same day. By relocating some of the factory functions that were previously located in Nagasaki Prefecture to Tokyo and in-house manufacturing, we have achieved cost reductions. As a result, we will revise the price from this new product and provide it. In addition, the website will be renewed from today with enhanced content. In addition, we will open a new Instagram account with recipes for children and health and diet themes.
[Image 1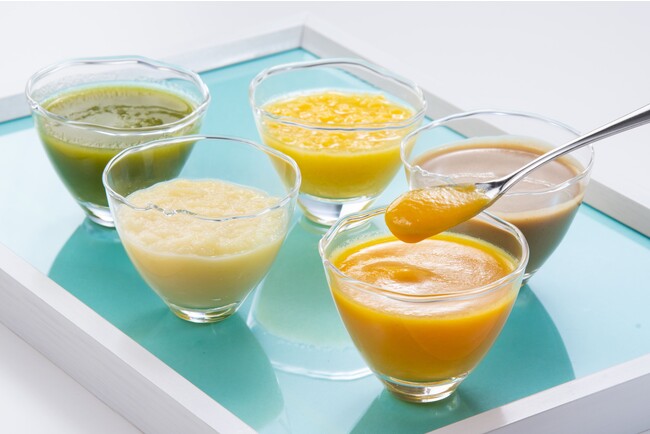 2 types of potage set as "infant food", which is a preparation period for children from 18 months to 5 years old after graduating from baby food, is suitable for "baby food" from 5 to 6 months old. We offer two types of puree sets. In addition, we will release one type of gelato set that can be enjoyed by both adults and children. Please try the items that are perfect for gifts, as well as for yourself and your children.
Toddler Food │ Summer-Vegetable Potage 5 Meals Set ¥9,900 (tax included) → ¥5,000 (tax included)
Released on Tuesday, October 4, 2022
– Kintoki Potage
– Asparagus potage
– Potage of corn
-Potage of silken eggplant
– Yellow paprika potage
[Image 2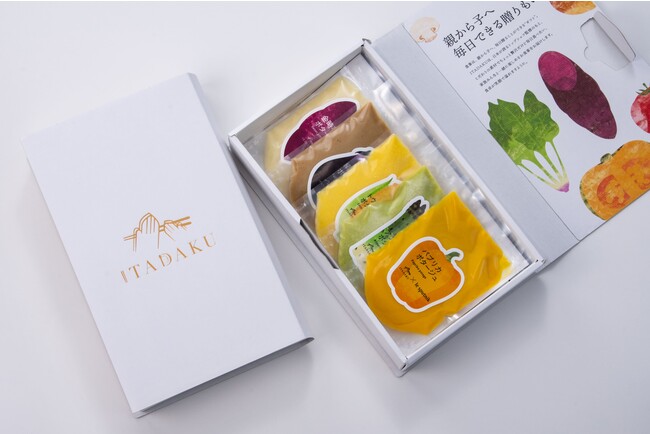 [Image 3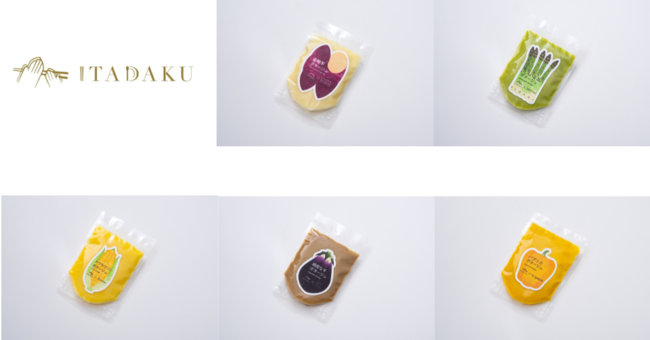 Kintoki Potage (Recipe Supervisor: Ristorante Honda/ Chef Tetsuya Honda Farmer: Takanoen)
While maximizing the full-bodied sweetness of Kintoki imo, dairy products have been added to create a smooth mouthfeel. We are particular about the thick texture that children like, and it is a luxurious product that has been carefully filtered over and over again.
Asparagus Potage (Recipe Supervision: TAKUBO/Chef Daisuke Takubo Farmer: Jet Farm)
The peeled skin is also used as a soup stock to bring out the full flavor of the asparagus. Combining whey with the asparagus, which has a unique flavor, creates a mellow, rich flavor that fills your mouth. ■ Corn Potage (Recipe Supervisor: Cynthia / Chef Shinsuke Ishii Farmer: Hosaka Farm)
By boiling the corn together with the cob, the original sweetness and umami of the corn are brought out even more. Parents who are worried about eating between meals or eating unevenly can use it with confidence because it has a taste that children want to eat every day. ■ Silk-skinned eggplant potage (recipe supervisor: Rachule / Chef Takuto Murota Farmer: Hiroshi Kunita)
In order to bring out the umami of the silken skin eggplant, we combined it with onions and then added milk to create a smooth texture. It has a gentle sweetness and fluffy texture that is easy for children to eat.
■ Yellow paprika potage (Recipe supervision: Le Sputnik / Chef Yujiro Takahashi Farmer: Takaen)
Yellow paprika has a lighter taste than other paprikas and is characterized by a refreshing sweetness. By adding milk and fresh cream to it, we expressed a smooth and creamy texture.
Infant food │ Autumn-Vegetable potage 5-meal set 9,900 yen (tax included) → 5,000 yen (tax included)
Released on Friday, October 14, 2022
ーPumpkin Potage
zucchini potage
ーPotage of purple sweet potato
– Onion potage
– Mushroom potage
[Image 4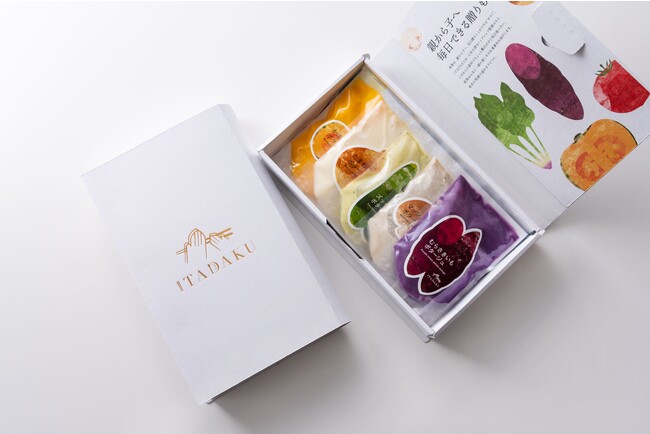 [Image 5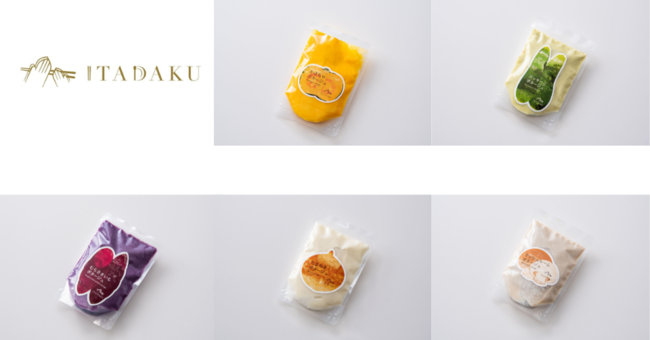 ■ Pumpkin Potage (Recipe Supervisor: Cynthia / Chef Shinsuke Ishii Farmer: Takaen)
It is used with the skin and is cooked by stirring after slowly heating. It is seasoned with milk, onions, and butter, giving it a smooth, creamy texture and gentle taste.
■ Zucchini Potage (Recipe Supervisor: TAKUBO / Chef Daisuke Takubo Farmer: Bonumterre)
By using small, firm zucchini, we have created a potage with a refreshing yet deep flavor. Zucchini contains nutrients that are essential for the growth of children, such as beta-carotene, vitamin K, and potassium.
■ Purple Potage (Recipe Supervisor: Ristorante Honda/ Chef Tetsuya Honda Farmer: Takanoen)
We added milk and butter to make it melt in your mouth. Compared to regular purple sweet potatoes, it has a higher sugar content due to aging, and has a stronger sweetness. Rich in vitamin C and magnesium. ■ Onion potage (Recipe supervision: Le Sputnik / Chef Yujiro Takahashi Farmer: Takanoen)
In order to bring out the sweetness of the onion itself, we use waterless cooking that makes use of the moisture from the onion, slowly boil it down, and season it simply with milk, fresh cream, and olive oil. This potage is characterized by its gentle yet rich sweetness.
■ Mushroom Potage (Recipe Supervised by: Rachule / Chef Takuto Murota Farmer: Hasegawa Farm)
Stir-fry with onions and bacon, add rich chicken bouillon and bring to a boil. In a short time, it quickly boiled down and brought out the flavor. Mushrooms contain B vitamins, potassium, and dietary fiber that help metabolize carbohydrates and lipids. Among the vitamins, mushrooms contain vitamin D and vitamins B2 and B6, and are expected to help prevent viruses from entering by helping to form children's bones and maintaining normal mucous membranes. It is recommended to take it from summer to autumn or from autumn to winter, which is the turning point of the season.
Baby Food │ Summer-Vegetable Puree 5 Meal Set 8,250 yen (tax included) → 3,750 yen (tax included)
Released on Tuesday, October 4, 2022
– Kintoki sweet potato puree
– asparagus puree
– corn puree
-Silk-skinned eggplant puree
– Puree of yellow paprika
[Image 6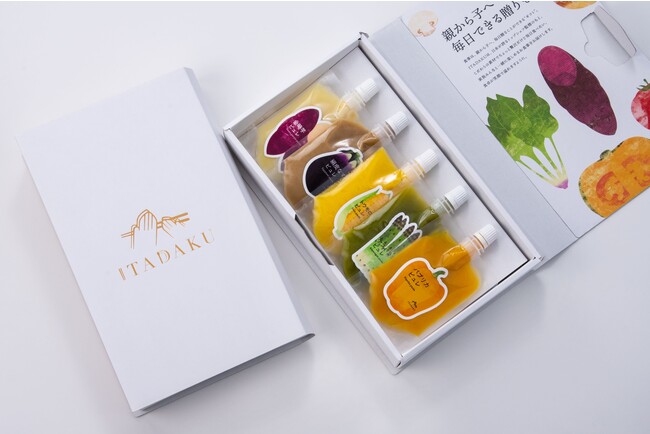 [Image 7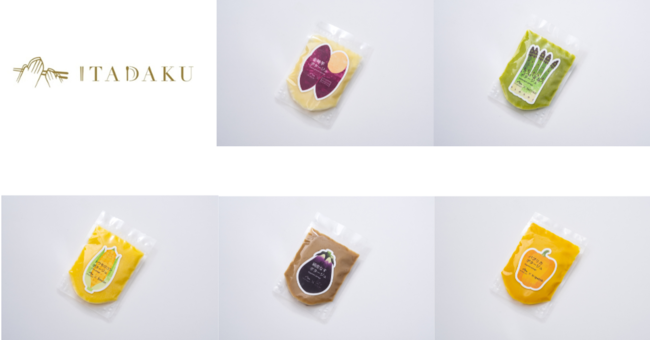 Kintoki imo puree (Takanouen)
Kintoki imo made with great care without the use of pesticides or chemical fertilizers is seasoned with only a small amount of olive oil to give it a smooth texture. It is a product that brings out the full-bodied sweetness of Kintoki imo.
Asparagus puree (Jet Farm)
Only asparagus and water are used to bring out the umami and create a smooth finish. Please enjoy the original taste of asparagus to your heart's content.
■ Corn puree (Hosaka Farm)
We use corn that is grown organically without using chemical fertilizers. This corn is surprisingly sweet and can be eaten raw. Enjoy the rich aroma and sweetness of sweet and fresh corn.
■Silk-skinned eggplant puree
Silk-skinned eggplants are known for their silky texture and thick texture. Silk-skinned eggplants, which are made up of 90% water, are grown in mineral-rich Uchinuki water, which has been selected as one of the top 100 waters. Please enjoy the delicious taste of eggplants that have benefited from the famous water.
■ Yellow paprika puree
Made without the use of pesticides or chemical fertilizers, the yellow paprika is made with only onions and a very small amount of olive oil, giving it a smooth yet refreshing taste. By enhancing the taste of the ingredients, you can feel the refreshing taste and sweetness unique to paprika. The paprika, which has a firm flesh, is filtered until it is satisfied, and it has a smooth texture.
Baby food │ Autumn-Vegetable puree 5-meal set 8,250 yen (tax included) → 3,750 yen (tax included)
Released on Friday, October 14, 2022
-pumpkin puree
zucchini puree
ーMurasaki sweet potato puree
– onion puree
– Mushroom puree
[Image 8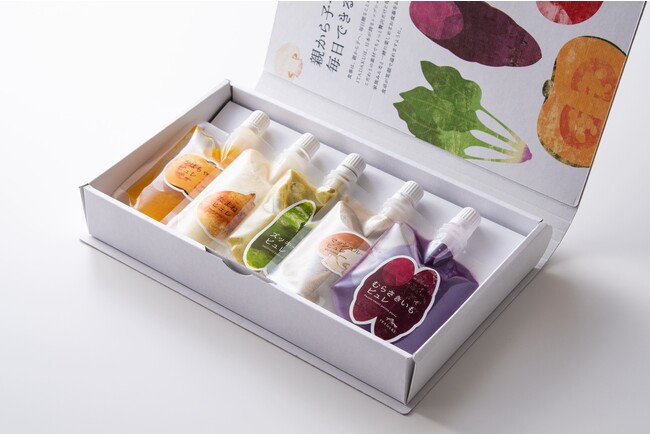 [Image 9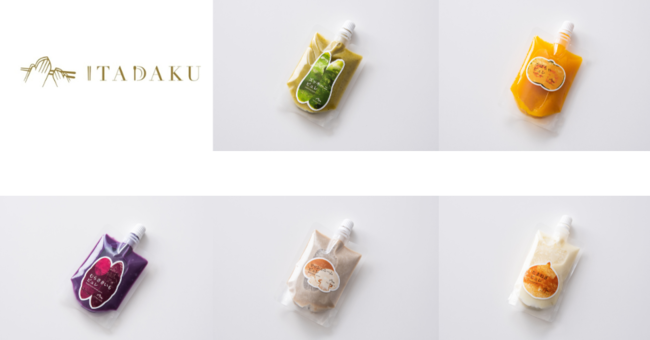 ■Pumpkin Puree (Taka Nouen)
The red-skinned sweet chestnut pumpkin used this time has a unique conical chestnut shape, with thin skin and thick flesh, and is characterized by its firm sweetness and sticky texture. I pulled out the umami of the pumpkin with just the minimum seasoning.
■ zucchini puree (bonumterre)
Bonumterre zucchini has a sweet, rich taste and an elegant aroma. For the puree, we purposely use small, firm zucchini to create a deep, rich flavor. Since the seasoning is not strong, children can eat it with confidence.
■ Purple sweet potato puree (Taka Nouen)
Takanoen's purple sweet potatoes are more mature than regular sweet potatoes and have a high sugar content. Its moist texture and firm sweetness make it a perfect vegetable for baby food. By tasting the puree, you can enjoy the original rich flavor of the purple sweet potato.
■ Onion puree (Taka Nouen)
The onions grown in Kouen have a strong sweetness without the unique spiciness of onions. The simple and sophisticated sweetness and flavor will be a good opportunity for children in the baby food period to develop their taste buds and expand their taste buds.
■ Mushroom puree (Hasegawa Farm)
Hasegawa Nosan's mushrooms are a gem that are also used in three-star restaurants. This product does not have the peculiar smell of mushrooms. Parents and children can share the experience of "really delicious" with their children while enjoying the rich flavor unique to mushrooms.
Summer- ITADAKU x EMME Gelato 5,940 yen (tax included)
Released on Tuesday, October 4, 2022
-Mango gelato
– melon gelato
– Edamame gelato
-Corn gelato
-Pineapple and paprika gelato
– Plum & Tomato Gelato
[Image 10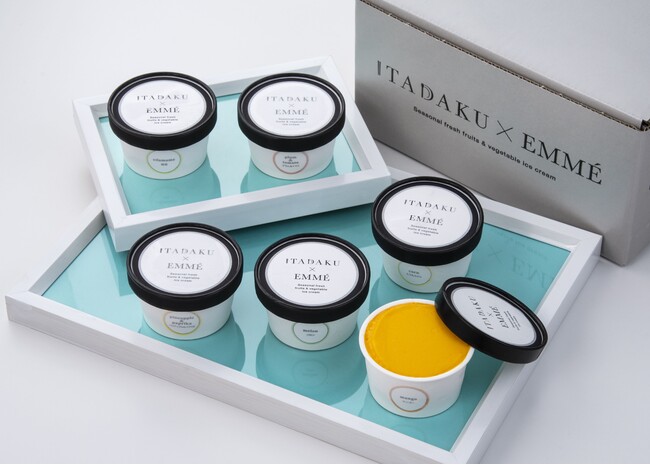 [Image 11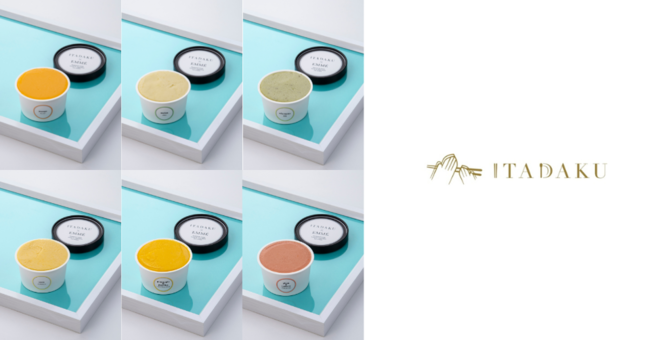 ■ Mango gelato (Iju Farm)
Containing 87% of mango juice, it is a product that tightly condenses the flavor of mango. Because the natural acidity remains, it is not too sweet and has a refreshing aftertaste. Enjoy the taste of a whole juicy mango.
■ Melon Gelato (Murata Farm)
A gelato that uses earl's melon, so-called "muskmelon" luxuriously. It is characterized by its strong aroma, rich juice, and strong sweetness. Please enjoy the rare taste that only one tree is produced from one vine under thorough humidity and temperature control. Edamame gelato (Asabei)
We use dadacha beans from "Yosobei" in Tsuruoka City, Yamagata Prefecture, which is the only variety in the world that has kept seeds since the Edo period. Taking advantage of the original sweetness of dadacha beans, we added dairy products to create a mellow mouthfeel. ■ Corn Gelato (Takechan Farm)
Dairy products are added while maximizing the sweetness of the fruity corn to create a gentle taste. A small amount of onion was also added to enhance the flavor.
Pineapple & Paprika Gelato (Araragama Farm + Takanou)
We use a rare pineapple that is said to be less than 1% of domestic distribution. The flesh is whitish and has a scent similar to peaches. It has a low acidity and a sugar content of over 20%, making it a favorite of top restaurants. The creative combination of pineapple and paprika brings a sweetness and flavor like no other. This gelato is full of the sweetness of peach pineapple, which has a high sugar content, and the refreshing sweetness of paprika.
Plum & Tomato Gelato (Kando Yamamoto Farm + Tan Farm)
We combined plums, which are characterized by a well-balanced taste of firm sweetness and moderate acidity, and tomatoes that are easy to eat, even for children who don't like tomatoes. A sweet and sour yet refreshingly sweet gelato with a gentle flavor that makes the most of the extremely sweet tomato juice.
supervising chef
[Image 12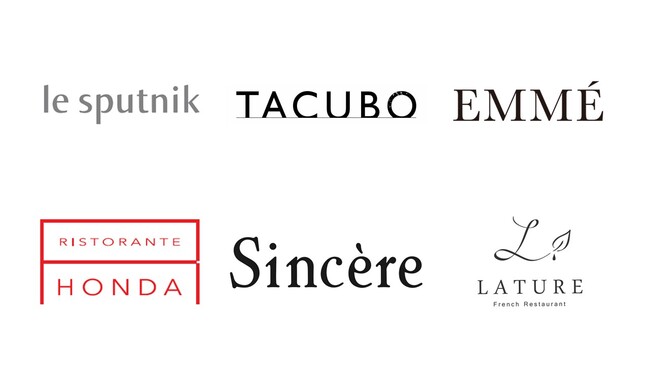 It is supervised by chefs who are enrolled in top restaurants in the Japanese gourmet industry, including TACUBO, Cynthia, Ristorante Honda, Lature, Rusputnik, and EMME.
*Since the ingredients and dishes change according to the season, you can enjoy it all year round.
What is "ITADAKU"? (https://itadaku.jp/)
[Image 13


Among the top chefs who lead Japan's world-renowned gourmet industry, the recipes are supervised mainly by chefs who are currently raising children. Finished in a high-end meal package that makes the most of the taste of the ingredients. Michelin-starred and carefully selected vegetables of the grade used in high-end restaurants where
reservations are difficult have been sublimated to the quality that star chefs can serve at their restaurants.
* Both are sold in limited quantities and will end as soon as they run out.
Details about this release:
https://prtimes.jp/main/html/rd/p/000000005.000088233.html