Avex Communications Broadcasting Corporation
SOPHIA Promised place, revival live at Nippon Budokan will be live-streamed on dTV! !

The video distribution service "dTV (R)" will be live streaming SOPHIA's live performance to be held at Nippon Budokan on October 11, 2022 (Tuesday), which will be restarted for the first time in nine years. Ticket sales will start today, October 2, 2022 (Sunday) at 18:00.
[Image 1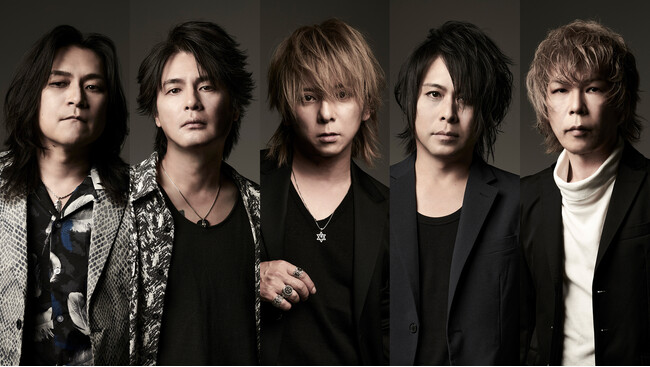 Rock band SOPHIA made its major debut in 1995. The vocalist Mitsuru Matsuoka's lyrics with a high message have aroused sympathy, and he has released many famous songs such as "Machi" and "Kuroi Boots ~ oh my friend ~". announced hiatus. After 9 years, the 5 of them are finally back in the promised land where they swore to the fans that they would definitely revive on the spot! With the long-awaited reunion just around the corner, expectations are rising as to what kind of live performance will unfold.
Let's watch the special first step to a new future together on dTV. In addition, a missed delivery will also be decided for those who cannot watch in real time on the day. During the distribution period, you can purchase tickets even if you are not a dTV member, and you can enjoy watching it anytime and any number of times. If you are a dTV member, you can purchase a viewing ticket at a special discount price.
[Live streaming special site URL]
https://bit.ly/3SlUwOX
⇒ Click here to watch and purchase tickets
[Image 2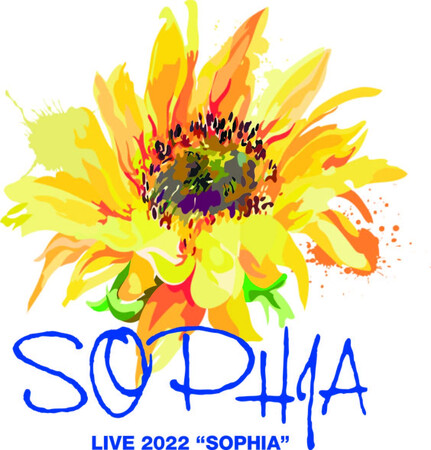 ■ Overview of live distribution
Title: SOPHIA LIVE 2022 "SOPHIA"
Delivery date: Tuesday, October 11, 2022 Open 17:30 / Start 18:00 ■ Archive (missed) delivery
October 13, 2022 (Thursday) 00:00 to October 19, 2022 (Wednesday) 23:59 * You can watch the archive (missed) as many times as you like during the period.
■View/Purchase tickets
Sales period: October 2, 2022 (Sun) 18:00 to October 19, 2022 (Wednesday) 21:00 Sales price: Regular price 3,900 yen (tax included) / dTV member special price 2,900 yen (tax included)
Purchase method: dTV
dTV ticket purchase page: https://bit.ly/3SlUwOX
* A separate system fee of 220 yen (tax included) is required for purchase. *Those who have purchased a viewing ticket for this performance can watch both the live broadcast and the missed broadcast.
How to purchase/view/pay for dTV "Live"
-How to buy-
"DTV" Browser Site Home → Select "Live" genre →
Select the content details page of the relevant live → Select the "Purchase" button → Go to the payment page
* You can also purchase from the app with d points on the Android device. -How to watch-
"DTV" app/"DTV" browser site home → Select My List →
Select "Rental / Purchase" → Select the Live → Go to the viewing page -payment method-
Telephone fee total payment (docomo contractor)/Credit card/D point (full point/partially applied)
dTV service overview
[If you want to see live performances, dTV]
Not only popular movies and dramas, but also K-POP and other hot music lives are being added!
Unlimited viewing for 550 yen per month. * 1 * 2 In addition, the latest online live is also distributed every month!
In addition to blockbuster movies and popular dramas, there is also a full range of music content such as live footage and music videos of popular artists. This is a video distribution service that allows unlimited viewing*1*2 of a variety of works, including exclusive works that can only be seen on dTV and original dramas, for a monthly fee of 550 yen.
You can also watch the latest online live performances and new movies by paying an additional fee.
It supports not only smartphones, but also TVs and projectors, so you can enjoy live music and movies on a large screen full of presence. And if you download it on Wi-Fi, you don't have to worry about communication restrictions!
Anyone can easily register and cancel from the WEB or application, and those who register for the first time can try it for free for the first month. *3
■ DTV official website: https: //video.dmkt-sp.jp/
■ Information summary site about DTV: https: //info.dtv.jp
* 1 Purchase at the App Store and Google Play is 650 yen (tax included). *2 Some individual billing content available
*3 Only when applying for the first time during the campaign period (from November 1, 2014), the initial free period of 7 days will be extended to 31 days. Other applicable conditions are the same as the first 7 days free. However, during the 31-day initial free period, some content may not be viewable due to the rights holder's
circumstances.
Customers who have received the 7-day first-time free trial in the past, but who have not yet applied for this campaign, are eligible. Excludes the use of App Store, Google Play, and DTV prepaid cards. When this campaign ends, we will inform you on the DOCOMO website. The contents of this campaign are subject to change without notice. * Separate packet communication charges apply.
*Some content may not be viewable on some devices.
*Customers who do not have a DoCoMo line contract will need a "d account (R)" to use this service. The service content and payment method may differ from those of the "sp-mode (R)" contract. In addition, payment of the usage fee is only possible by credit card. * "dTV", "d account" and "sp mode" are registered trademarks of NTT DoCoMo, Inc. Details about this release:
https://prtimes.jp/main/html/rd/p/0000683.000022141.html