IBJ
Business tie-up with IBJ Group's "Zwei" and matching app "with". Started a service to introduce the marriage agency Zwei to with users. ~In order to nurture the "happiness of marriage" as many as possible in Japan~
ZWEI Co., Ltd. (Representative Director: Daisuke Nakano, Headquarters: Central Tokyo), a group company of IBJ Co., Ltd. (Representative Director: Shigeru Ishizaka, TSE Prime: 6071), which boasts the largest number of marriages in Japan *. Ward, hereinafter "Zwei") has signed a business alliance agreement with with Co., Ltd. (Representative Director and CEO Kasumi Onozawa, CBO Akihito Igarashi, hereinafter "with"), which operates a matching service. We will provide app users who are "highly serious about marriage" with the option of a marriage counseling office, and will work together to create marriages.
[Image 1

[Image 2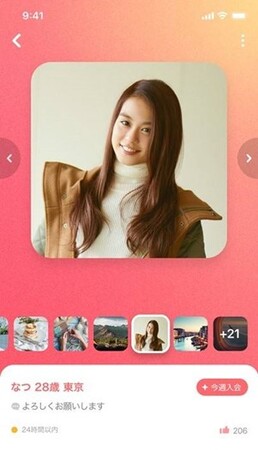 ■Matching apps are becoming mainstream. "Arranged marriage" also increased 1.4 times.
According to the National Institute of Population and Social Security Research, 13.6% of married couples who got married between July 2018 and June 2021 used Internet services such as SNS and matching apps to meet. increased 1.4 times compared to 2015. With the spread of matching apps, the number of users of marriage-hunting services has increased, and the number of cases where people are shifting to marriage counseling centers due to changes in the marriage-hunting phase is also increasing. In response to this trend, we regard matching apps and marriage agencies as not "competitive relationships" but "collaborative relationships", and we will work together to provide opportunities that meet needs and grow our business. Leverage the strengths of both services, a matching app and a marriage agency. The matching app with has a cumulative total of 7 million registered members, and is particularly popular with women in their 20s who want a serious relationship. In order to respond to diversifying needs such as love-hunting and marriage-hunting, we will improve user
satisfaction by expanding marriage support.
On the other hand, Zwei has implemented measures to make it easier for young people, mainly in their 20s, to use the marriage agency, such as support content and prices, and has expanded the use of the younger generation. Because high-quality services can be used easily, there is a high affinity with app users, and the alliance with with, which is growing rapidly, will expand "opportunities to meet good people" by increasing membership.
[Image 3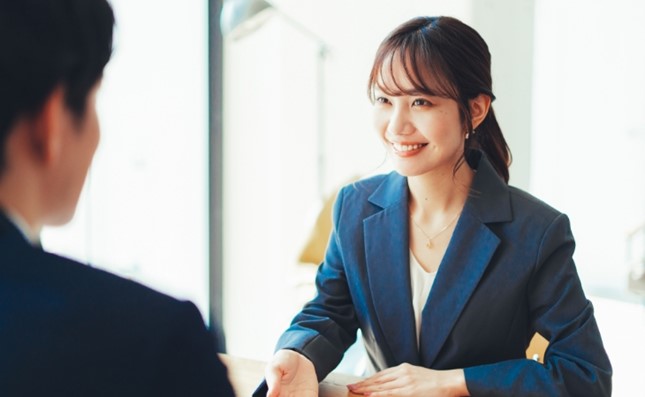 At the marriage agency operated by the IBJ Group, we define marriage as engagement, and we maximize the possibility of marriage by having matchmaking professionals "dedicated" to accompany you from meeting to dating and proposal. . With the largest number of members* in Japan, more than 50,000 marriage meetings are held each month. In order to be able to meet with peace of mind, it is necessary to submit a single certificate and annual income certificate, etc., and it is possible to use a special application to search conditions, value matching, and receive introductions by handmade.
[Table 2: https://prtimes.jp/data/corp/7950/table/581_1_09ce5955c7c82baa558f3509e56daada.jpg ]
[Image 4

■ Matching app with (https://withjp.inc/)
It is a love-hunting and marriage-hunting matching service that started in September 2015. Aiming to create a service that allows you to find a partner more reliably than fate by combining statistics and psychology, we will continue to introduce functions that realize highly accurate matching while further improving the convenience of user access. We provide services with high user satisfaction. Representatives: CEO Kasumi Onozawa, CBO Akihito Igarashi
Address: Ebisu Business Tower 17th floor, 1-19-19 Ebisu, Shibuya-ku, Tokyo Business content: Love and marriage matching business
■ Marriage Agency Zwei (https://www.zwei.com/)
At Zwei, a major marriage agency with a nationwide network of 50 stores, which is the largest in the industry, marriage consultants not only introduce partners, but also carefully support matchmaking, dating, and marriage. Through data matching, we are particular about introducing partners who have mutual desires every month, and have nurtured a total of 162,000 marriages. As a group directly managed brand of IBJ, a leading company in the matchmaking industry, we are nurturing the happiness of marriage all over the country.
Representative: Daisuke Nakano, President and CEO
Address: 4th floor, Cross Ginza, 5-9-8 Ginza, Chuo-ku, Tokyo Business description: Marriage partner introduction service
■ IBJ Co., Ltd. (https://www.ibjapan.jp/)
IBJ's unique IT platform system and hands-on services that only people can provide provide services that match the customer's lifestyle and marriage-hunting phase. Marriage is defined as engagement, and we would like to contribute to Japan's serious problem of declining population by providing total support that goes beyond matching, by creating married couples.
Representative: Shigeru Ishizaka, President and Representative Director Address: Shinjuku First West 12th/17th floor, 1-23-7 Nishi-Shinjuku, Shinjuku-ku, Tokyo
Business: Matchmaking business, life design business
Listed Market: Tokyo Stock Exchange Prime Market Securities Code 6071 * Survey by Japan Marketing Research Organization in January 2022_Survey on registered members of the IBJ Japan Marriage Agency Federation (number of marriages: 2021 results, number of members: as of the end of December 2021, targeting major marriage agencies and federations)
Reference) National Institute of Population and Social Security Research "16th Basic Survey of Birth Trends" published on September 9, 2022
https://www.ipss.go.jp/ps-doukou/j/doukou16/JNFS16gaiyo.pdf
[Inquiries regarding interviews and reprints]
pr@ibjapan.jp
IBJ Co., Ltd. Public Relations Shiina/Okano
Details about this release:
https://prtimes.jp/main/html/rd/p/000000581.000007950.html