co.lity limited liability company
Open up the future of music with art. A new form of raising music production costs by selling art challenged by singer XinU. "XinU ART MARKET" is being held in crowdfunding format.
Singer XinU is challenging a new style of crowdfunding "XinU ART MARKET" to raise funds for the next music production by selling collaboration art with photographers and designers.

Singer XinU is challenging a new form of music production by selling collaboration art with photographers and designers to fund the next music production. From August 25th (Thursday) to October 19th (Wednesday), an art style crowdfunding "XinU ART MARKET" aimed at creating a new EP is being held at "Ubugoe".
Before his debut in May of last year, he raised 4.2 million yen through crowdfunding and produced his debut EP and three music videos. Now, I'm exhibiting my past artworks and photos as new art works to get the production cost of the next EP.
In collaboration with Sakiho Kawakubo, a rookie photographer who has been with him since before his debut, he has tried new materials such as photo acrylic, and has created an art photo book as his main reward, which visually expresses the world of music. From fundraising in a new style to debuting his first EP, Xinu's use of the new platform is attracting attention.
XinU x ART
XinU ART MARKET
ubgoe.com/projects/247
Singer XinU is challenging a new form of music production by selling collaboration art with photographers and designers to raise funds for the next music production. From August 25th (Thursday) to October 19th (Wednesday), a new art style crowdfunding "XinU ART MARKET" aiming to create a new EP is being held at "Ubugoe".
[Image 1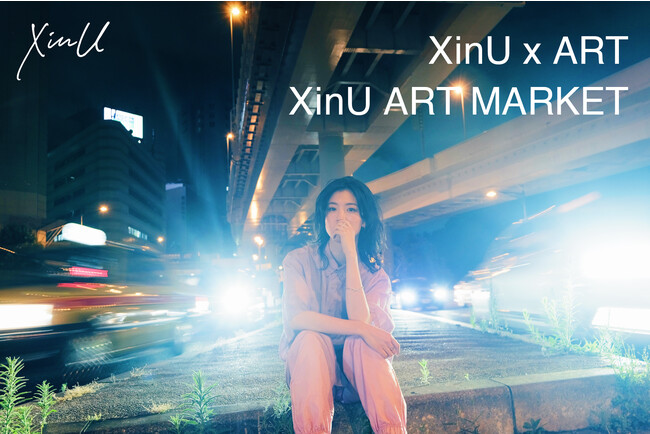 XinU ART MARTKE main image
Before his debut in May of last year, he raised 4.2 million yen through crowdfunding and produced his debut EP and three music videos. In this crowdfunding, it is said that the artwork and photos so far will be exhibited as new art works and the production costs of the next EP will be obtained.
In collaboration with new photographer Sakiho Kawakubo, who has been with him since before his debut, he is also challenging new materials such as photo acrylic that is developed directly on an acrylic plate and framed using a fluorescent material galaxy frame.
The return art book & CD, which was well received last time, has been further developed to create an "art photo book & CD" that visually expresses the world view of music and lyrics. I would like to pay attention to how XinU's unique Japanese lyrics are expressed in the photo book.
In addition, the artwork of the graphic team Gutson will also be exhibited as an art board that breathes new life into it.
Click here for Ubugoe "XinU ART MARKET" page:
https://ubgoe.com/projects/247
[Image 2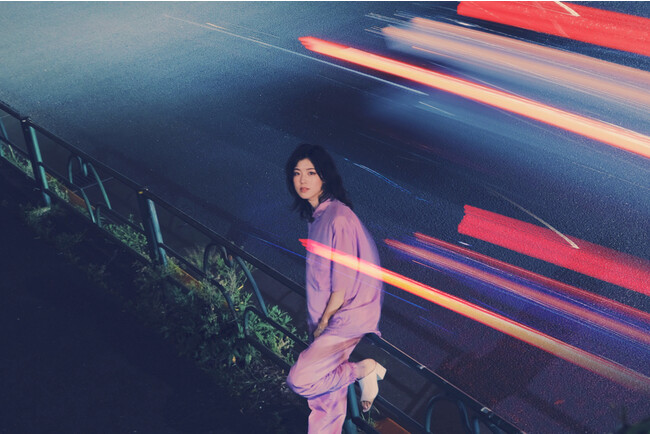 XinU Artist Photo
In addition, various events, live performances, and releases are scheduled during the period.
At the same time as the start of crowdfunding, XinU's [Sleepless Night] started on the audio distribution app "stand.FM". During the period, it will be broadcast mainly on Wednesdays and Sundays from 22:30. The broadcast schedule is as follows.
Also, on September 18th (Sunday), they performed at the event "& Piano" held at Waseda Hoshien Scott Hall, where they exhibited their works. Furthermore, on October 1st (Sat), a one-day POP UP exhibition was held at Suppage in Daikanyama, which has produced SIRUP and others, and has become a place of origin for youth culture.
On October 16th, the vocal and guitar unit MASSAN×BASHIRY, which represents the freestyle culture of Japanese hip-hop, will perform at Yukuido Kobo in Ueno on October 16th. has also been decided to appear. On Wednesday, October 5th, the song "Rakuen", which is scheduled to be included in the next EP, will be digitally released.
From the new style of fundraising to the production of the debut EP, Xinu's use of the new platform that made his debut is attracting attention. It may serve as a signpost to accelerate the movement of artists themselves to obtain funds in a new way without relying on big record companies.
Learn more about XinU Art Market here:
XinU x ART "XinU ART MARKET"
ubgoe.com/projects/247
Main events during the period
9/18 (Sun) Waseda Hoshien Scott Hall / "& Piano / Live appearance 10/1 (Sat) Daikanyama Suppage Exhibition & Reception Party
10/14 (Sun) Ueno Yukuido Koubou / LIVE MASSAN×BASHIRY meets XinU = Wake Up, Shake Up = / Live performance
"stand.FM"
Radio distribution XinU's [On a sleepless night]
https://stand.fm/channels/63037d224c0953984a3a8887
Broadcast schedule from 22:30
8/25 (Thursday)
8/27 (Sun) – 31 (Wed)
9/4 (Sun), 7 (Wed), 11 (Sun), 14 (Wed), 17 (Sat), 21 (Wed), 28 (Wed) 10/2 (Sun), 4 (Tue), 9 (Sun), 12 (Wed), 15 (Sat)