HAYNI Co., Ltd.
Donated bags that are forced to be discarded to women's support groups through Ms. Yukiko Tsuji, Social Welfare Officer and Cabinet Secretariat Child Policy Advisor.
Aiming to create a sustainable system that delivers vitality from "hands" to women who work hard every day, such as work, housework, and childcare, and eliminates loss

HAYNI Co., Ltd. (Headquarters: HAYNI Co., Ltd.: Yodogawa-ku, Osaka), a bag and jewelry brand that also cooperates in drama costumes, has released 100 "2way nylon tote bags" in collaboration with Hachu. It will be provided free of charge to women's support groups through Ms. Yukiko Notsuji. Although it is difficult to sell products that have been damaged during the manufacturing process, we aim to create a sustainable system by delivering products that have no functional problems to women who work hard every day and eliminate waste loss. Product URL: https://item.rakuten.co.jp/hayni/2waynylontote/ [Image 1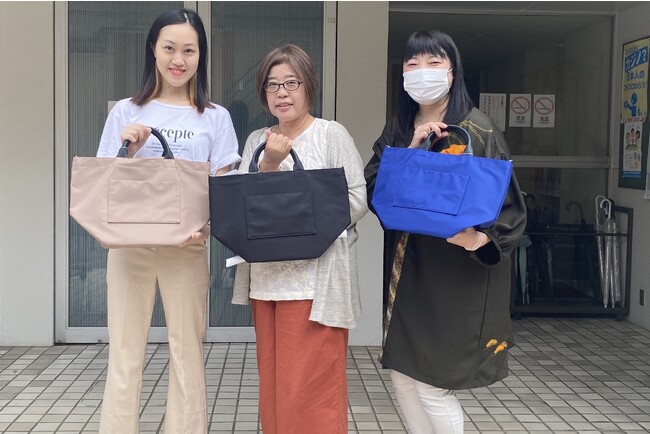 Disposal problem in the fashion industry (bags)
The fashion industry has an extremely large environmental impact due to factors such as the amount of energy used in manufacturing and the shortness of its life cycle, and is said to be an international issue. At HAYNI., since its founding in 2015, there have been no problems with the function of the bag, such as the condition of the leather used as the material, scratches or glue sticking out during the manufacturing or transportation process. Due to environmental and labor issues, we have continued outlet sales, etc. so as not to be discarded.
Among them, regarding products that may be forced to be discarded due to difficulty in outlet sales due to contractual difficulties, we have decided to sell products based on our company's philosophy of "delivering vitality to women who work hard every day, such as work, housework, and childcare." Based on the creation of a sustainable system, we aim to co-create and grow with women's support groups and communities. We have started this approach.
Hachu-san collaboration bag -2way nylon tote bag-
[Image 2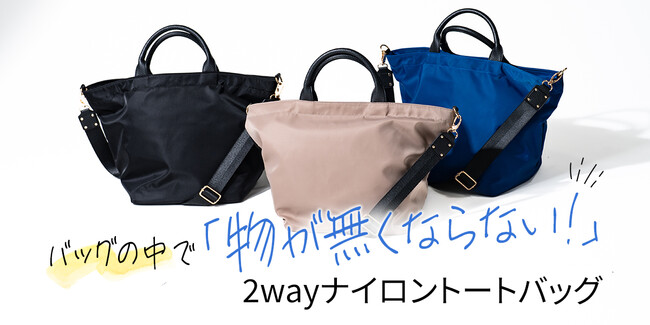 Mr. Tsuji promptly donated it to related organizations. The other day, it was handed over to "Authorized NPO Corporation Four Leaf Clover" (Chairman: Machiko Sugiyama) https://www.yotubanokuroba2013.com/, which was awarded by the Cabinet Office's "Women's Challenge Award" After that, it was handed over to "Shinmama Osaka Cheering Team" (Osaka Social Security Promotion Council) https://shinmama-osaka.com/. [Image 3


In addition, people who are active in supporting women and members are also sympathetic through Mr. Tsuji, and it is spreading.
Product page:
https://item.rakuten.co.jp/hayni/2waynylontote/
(Reference) PRTIMES https://prtimes.jp/main/html/rd/p/000000005.000099393.html          https://prtimes.jp/main/html/rd/p/000000023.000099393.html Comment from Yukiko Tsuji, Certified Social Worker and Advisor to Child Policy, Cabinet Secretariat
I received a message from HP. Every day, I receive at least 20 inquiries and consultation emails that require a reply, so I basically ignore sales emails. (If I put in a sales email, I read about 200 of them.)
This time, I was able to convey my thoughts through the computer, so I asked him to talk to me in my spare time.
"Bag for life"
"I want to support life through bags"
"I want you to enjoy not only practicality but also fashion." "Working makes employees happy"
This time, we received an offer of 100 donations, and everyone's smiles come to mind.
It fits a computer, documents, and has a lot of pockets, so it's easy to use, durable, and insanely good.
The other day was Motherboard "Youth Cafeteria" day where young people who can't rely on their parents, such as those from social care, gather.
When I handed the bag to the mother who brought her baby, I told her how I felt when I received this bag, and it made her smile.
Thoughts that we always cherish. Rather than handing over "things," we connect "hearts."
Thank you for making such a wonderful connection.
Profile of Yukiko Tsuji, Certified Social Worker and Advisor to Child Policy, Cabinet Secretariat
[Image 4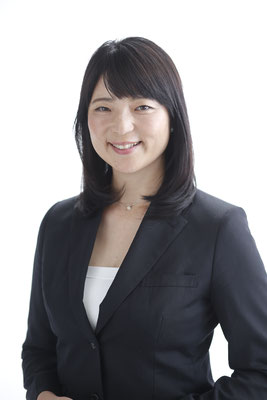 Born in Ibaraki City, Osaka Prefecture in 1973. She gave birth to a daughter at the age of 19 and became a single mother at the age of 23. Graduated from university twice through distance learning while working, raising children, and doing housework. My daughter has the experience of not attending school in junior high school. Based on my experience of raising children full of risks and my experience as a counselor at elementary and junior high schools, I am currently working to create a society where everyone can enjoy raising children. His main activities include consultation work, holding events, making policy proposals, training instructors, disseminating information to the mass media, and administrative supervisors. Their activities have been covered by mass media such as 24 Hour Television and NHK Ohayo Nippon.
HP: https://tsuji-yukiko.jimdofree.com/
Comment from Akiko Uema, founder of HAYNI Co., Ltd.
[Image 5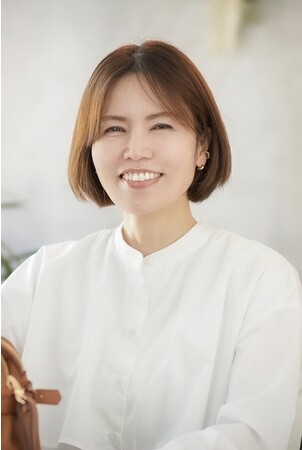 In 2015, when I launched HAYNI, I had a 2-year-old daughter and was in a financial crisis. At that time, I remember that I was able to overcome the difficult times because of the help of mothers and children in the neighborhood, as well as supporters of single-parent families in Osaka City, who gave me energy. . Rather than "support", I hope that this activity will deliver energy, even though it is small, to "together, as a mother, a worker, and a woman, let's overcome difficult times." I would like to express my heartfelt gratitude to Mr. Tsuji, who is expanding his wonderful activities, and that we were able to realize this activity with his willing consent.
HAYNI's Sustainable Initiatives
[Image 6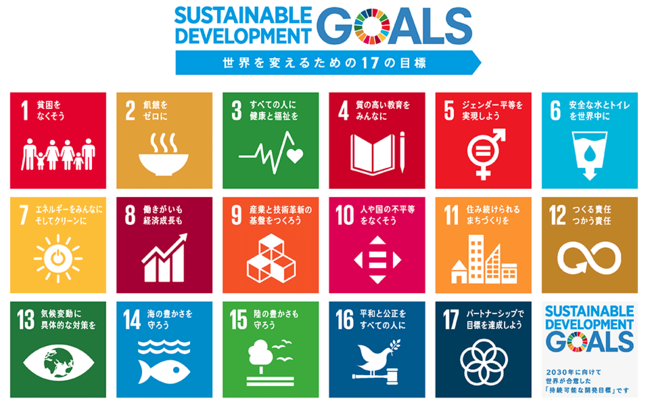 As part of our efforts to achieve the SDGs (Sustainable Development Goals), we will work towards the realization of a sustainable society. In line with the international development goals by 2030, our environmentally friendly activities in light of the SDGs are: 1. No poverty; 3. Good health and well-being; Responsible Consumption and Production", "16. Peace and Justice for All", and "17.
Overview of HAYNI Co., Ltd.
Company name: HAYNI Co., Ltd.
Head office: 3-9-35 Juhachijo, Yodogawa-ku, Osaka 532-0001
Representative: Akihiko Nishimoto
Established: April 17, 2017
URL: Official store: https://www.hayni.jp/
Rakuten Ichiba: https://www.rakuten.co.jp/hayni/
Yahoo!: https://store.shopping.yahoo.co.jp/hayni/
About Heini
[Image 7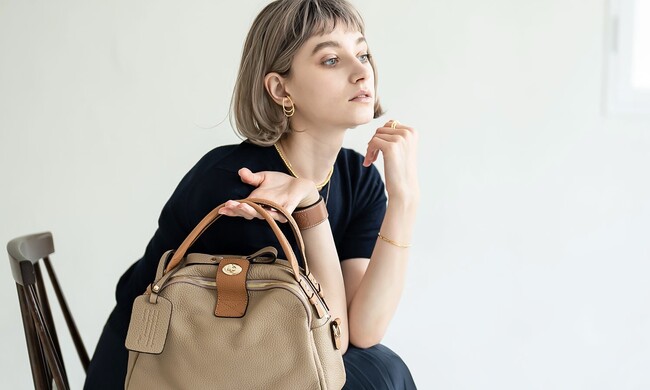 "Turn a busy day into a splendid one"
We want to be one of the items that can achieve small but important tasks for women.
While valuing the balance between casual and formal, we are conscious of coordinating well with a variety of styles, focusing on simple and basic items that can be used moderately while catching trends, so you can enjoy the aging of the leather the more you use it. We mainly offer genuine leather bags that are sustainable.
It is a brand for adult women who aim to solve problems by
transforming today, which is starting at a dizzying pace, into the image they have in mind.
Details about this release:
https://prtimes.jp/main/html/rd/p/000000037.000099393.html