double jump.tokyo
Private key sharing management service "N Suite" partners with zero-knowledge proof project "zkSync"
Supporting companies entering the three Web domains to quickly and smoothly start their business

Double jump.tokyo Co., Ltd. (Headquarters: Shinjuku-ku, Tokyo, CEO: Hironobu Ueno, hereinafter referred to as "double jump.tokyo") provides a blockchain private key sharing management service "N Suite" (https://www. nsuite.io/ ) has partnered with zkSync, a zero-knowledge proofs project from Matter Labs R&D GmbH (Berlin, Germany, CEO Alex Gluchowski, hereinafter "Matter Labs"). Through this alliance, we will reduce the burden on companies doing business in the Web3 area and prepare a foundation for smooth entry into the Web3 area.
[Image 1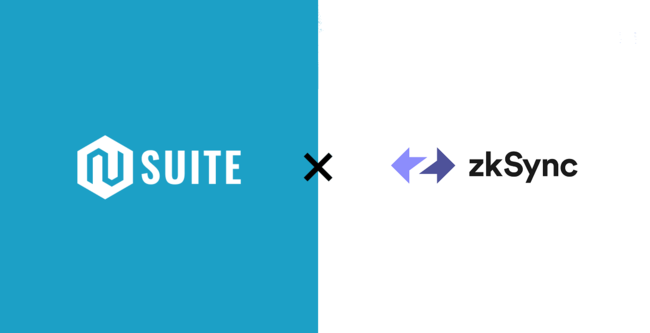 Background of the partnership
When doing business in the Web3 area such as NFT, knowledge and operations specific to the Web3 area such as secret key management, finance and accounting are required. For companies newly entering the Web3 domain, acquiring new knowledge specific to the Web3 domain and establishing operations is a barrier to entry when starting a business. In addition, if there is no mechanism for efficient operations such as private key management and finance/accounting, the burden of operations is heavy, which is a factor that slows down the speed of business.
N Suite provides a mechanism to safely and efficiently manage blockchain private keys in an organization through a workflow function. We have promoted efforts to lower barriers to entry. Matter Labs also offers a low-cost, scalable zkSync protocol using zk rollup technology. It aims to dispel security and user experience issues, and by combining blockchain technology and zero-knowledge proofs, it has succeeded in removing the entry barriers and complexity that have arisen so far.
By collaborating with the two companies, which have been promoting efforts to lower business barriers in the Web 3 domain, we aim to create a stronger foundation for companies to smoothly enter the Web 3 domain.
Efforts through alliances
Mutual introduction of N Suite and zkSync
By providing N Suite solutions to companies that develop applications using zkSync, the burden of operation, including private key management, is reduced, and applications that maximize the potential of zkSync. We will promote the construction of an environment that allows us to focus on development.
About N Suite
[Image 2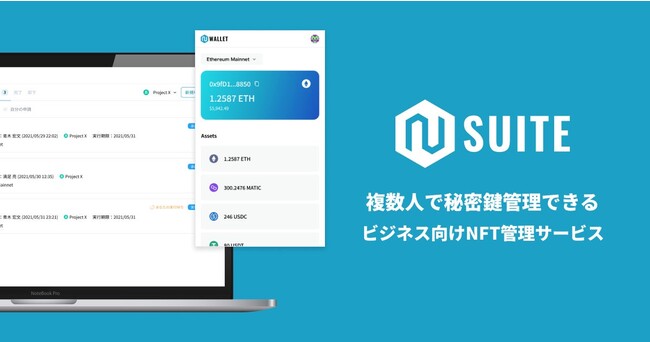 N Suite is a business NFT management service that allows multiple people to manage private keys. We have a lineup of products to smoothly and effectively conduct business in the NFT/Web3 area, such as NFT issuance, crypto asset remittance, and smart contract deployment. By solving the problem of private key management for organizations, we aim to lower the hurdles for organizations to access the blockchain that underpins Web3 and accelerate the development of Web3.
Usage application method
Please let us know that you would like to use the service from the "Contact Us" section of the N Suite service official website (https://www.nsuite.io/).
About zkSync
[Image 3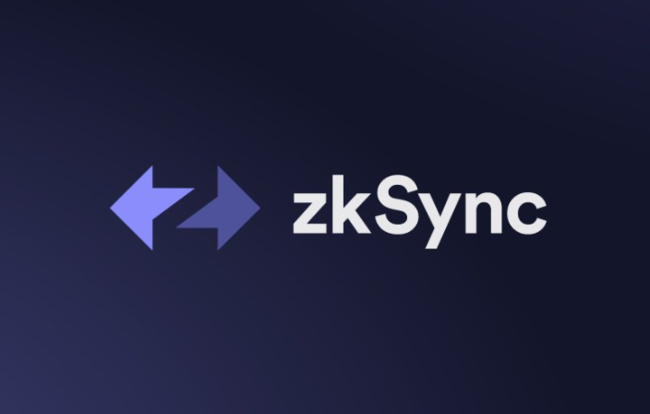 zkSync is a Layer 2 open source blockchain that solves Ethereum's high gas costs, scalability challenges, and processing speed issues using zero-knowledge proofs. Cryptographers and engineers around the world are involved in the design of zkSync on a daily basis so that the potential of blockchain technology can be maximized while respecting the social significance and design philosophy of Ethereum.
zkSync was launched with an early grant from the Ethereum Foundation and commissioned, processing over 10 million transactions and powering major Web3 applications such as Argent and Gitcoin. And recently we launched the first EVM compatible zk-Rollup (Zero-Knowledge Rollup). This technology enables the development of general dApps by Solidity even on Layer 2 networks utilizing zk-Rollup.
zkSync official website: https://zksync.io/
About Matter Labs R&D GmbH
Established: December 2018
Location: Skalitzer Str. 85, 10997 Berlin, Germany
Representative: Alex Gluchowski
Business: Research and development of software to realize the application of zero-knowledge proofs
Homepage: https://matter-labs.io/
■ double jump.tokyo Co., Ltd. Company Profile
Established on April 3, 2018 as a specialized development company for NFT and blockchain games. Development of blockchain games such as "My Crypto Heroes," "BRAVE FRONTIER HEROES," and "My Crypto Saga," and NFT business support service "NFTPLUS" that supports the issuance and sales of NFTs, games, and metaverse linkages for major content holders. Offer. We provide and develop NFT management service "N Suite" for businesses that allows multiple people to manage private keys.
[Image 4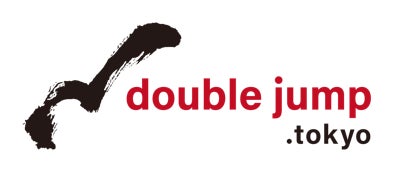 Company name: double jump.tokyo Co., Ltd.
Location: 4-34-7 Nishi-Shinjuku, Shinjuku-ku, Tokyo
Representative: Hironobu Ueno, Representative Director
Business description: Development, operation and sale of games and assets using blockchain technology
Website: https://www.doublejump.tokyo/
email: info@doublejump.tokyo
Inquiries regarding this matter:
Email: contact@nsuite.io
Person in charge: Hirofumi Aoki
Details about this release:
https://prtimes.jp/main/html/rd/p/000000097.000034671.html