CMIC Ashfield Co., Ltd.
Established Japan's first information site "Med Insights" specializing in the field of medical affairs

CMIC Ashfield Co., Ltd. (Headquarters: Minato-ku, Tokyo) has opened a new specialized website "Med Insight" specializing in medical affairs-related information for people who face a wide range of medical issues. It will be released from today.
In the pharmaceutical industry, efforts to realize patient-centric medicine (Patient Centricity) are being strengthened, and the importance of the medical affairs field, which plays a central role in this, is increasing. On the other hand, domestic information on this field is limited, scattered, and difficult to obtain. Since the establishment of the Medical Affairs Division in 2016, we have provided various consulting services to many pharmaceutical companies and medical device companies. Leveraging this experience, the new website "Med Insights" aims to disseminate comprehensive information in the field of medical affairs, contribute to the realization of Patient Centricity, and raise awareness of the social value of medical affairs.
[Image 1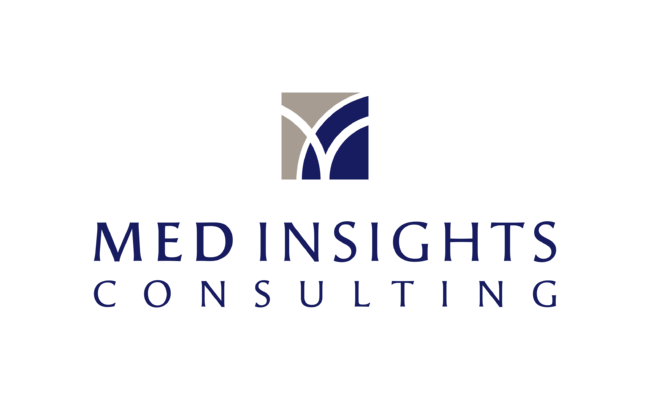 Point 1: Case studies that provide hints for improving corporate value In the current situation where many pharmaceutical companies are searching for specific measures, we will introduce examples of initiatives that have led to reforms in medical organizations and medical activities at advanced companies in Japan and overseas that can provide practical hints.
Point 2: Column to deepen understanding of medical affairs
For those who want to deepen their understanding of the medical affairs field, we will provide information on various themes based on the unique perspectives of our own consultants.
Point 3: Download white paper based on original research
We will compile and publish our own research results, project reports, etc. as materials that can be used immediately by visitors. Currently, we are publishing a white paper exploring patient needs based on our own research through our Patient Support Program (PSP) that practices Patient Centricity.
Comment from the manager of "Med Insight"
By distributing information from various perspectives, from the many experiences we have gained through our series of projects to the real issues that medical affairs is currently facing and how to solve them, We will develop it to be a useful information source for the daily activities of everyone involved. (Hiroyuki Tanaka, General Manager, Medical Affairs Division, CMIC Ashfield Co., Ltd.)
As a leading company in the field of medical affairs consulting in Japan, we will continue to contribute to the realization of better medical care not only by providing services but also through various initiatives.
■ Website overview
Site name: Med Insights
Release date: Monday, October 3, 2022
Operating company: CMIC Ashfield Co., Ltd.
URL: https://medinsights-j.com/
Posted content
□Case study: Identification of MSL competency model / Launch of medical affairs department of pharmaceutical company
□Column: Roles and Activities of MSLs/What is Medical Education/MSLs and Remote Activities, etc.
□Seminar/Event Information: Series Seminar "Patient Centricity Forum" □ White paper download: What is the best patient support program (PSP) that patients want?
Themes to be published in the future
□ What is a patient-centered medical strategy?
□Gather patient insights
□ Interviews with patient groups
□ Interviews with pharmaceutical company medical affairs personnel, etc. [Image 2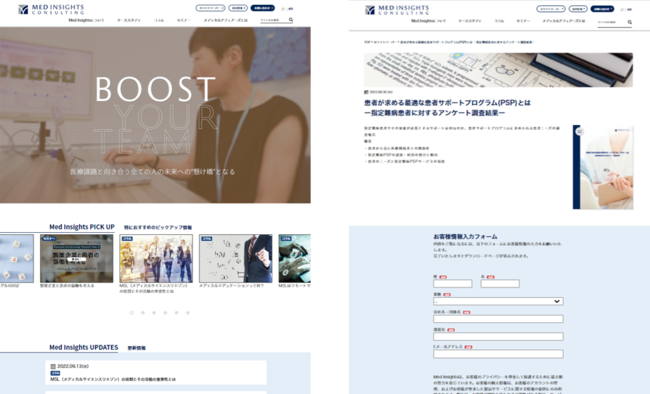 ■ About CMIC Ashfield Co., Ltd.
Location: 1-1-1 Shibaura, Minato-ku, Tokyo
Representative Director Hisao Matsubara / Martin Miguel
President Executive Officer Hiroshi Kizaki
CMIC Ashfield Co., Ltd. was established in 2014 as a joint venture between CMIC Group, a leading CRO company in Japan, and Ashfield, Europe's largest CSO company. Based on the two pillars of the CSO business, which provides contract MR human resource services, and the Medical Affairs business, we provide multi-channel solutions that support information communication related to medical care and medicine between healthcare companies, medical professionals, and patients. . -About Medical Affairs Business-
Founded in 2016. Since then, we have provided services such as training, human resource services such as MSL, and patient support programs, centered on medical affairs organization launch and organizational strengthening, and medical strategy consulting. Currently, we are developing comprehensive services for more than 50 pharmaceutical companies and medical device companies (results for this year). In 2018, the Medical Affairs Human Resources Training Course "MA Academy" was opened. A new seminar series "Patient Centricity Forum" will start in 2022, and the second session is scheduled to be held in November.
For more information, please visit https://www.cmic-ashfield.com/.
Details about this release:
https://prtimes.jp/main/html/rd/p/000000003.000036439.html