guriko Co., Ltd.
First store in Shikoku! Mendokoro Guritora, a ramen restaurant featured in the Michelin Guide, opens its first store in Kochi City! Grand opening on 10/4 (Tue.)!
Grand opening on Tuesday, October 4th! As a token of our gratitude, we will be offering Guritora's "chicken salt ramen" for [500 yen per cup] for 10 days from the opening!

guriko Co., Ltd. (Headquarters: Okayama City, Okayama Prefecture; Representative Director: Sho Isogai) opened "Mendokoro Guriko" for the first time in Shikoku!
The grand opening will be held on October 4th in Kochi City (AEON MALL Kochi). Based on the concept of "a cup that protects and nurtures wonderful Japanese ingredients and food culture".
Using carefully selected ingredients, enjoy a supreme cup of chicken and seafood broth.
To commemorate the opening, "Chicken Shio Ramen" will be served from 10/4 (Tue.) to 10/14 (Fri.).
We offer [1 cup 500 yen]. *Limited to Instagram followers
[Image 1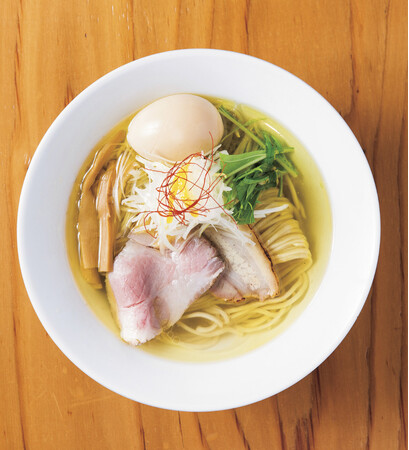 "Chicken salt ramen" representing Guritora
Michelin-listed ramen shop
"Mendokoro Guri Tora" opens for the first time in Shikoku!
"Mendokoro Guri Tora Kochi Branch"
We will have a grand opening in Kochi City on Tuesday, October 4th! ! Using wonderful ingredients from all over the country, a supreme cup completed with producers.
[Image 2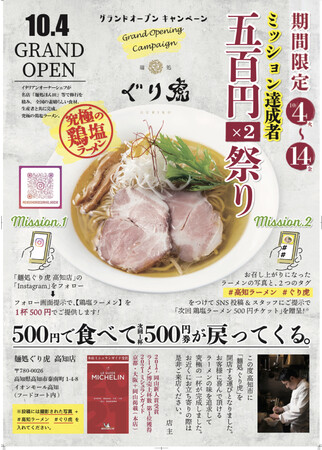 As a commemoration of the opening, limited to followers
Open for 10 days from 10/4 (Tue) to 10/14 (Fri)
Instagram of Mendokoro Guritora Kochi
For those who follow us,
We offer a bowl of chicken salt ramen for 500 yen.
moreover! ! For customers who posted on SNS,
"Next time, 500 yen ticket for a bowl of chicken salt ramen" present! !
・What is "Guri Tiger"?
[Image 3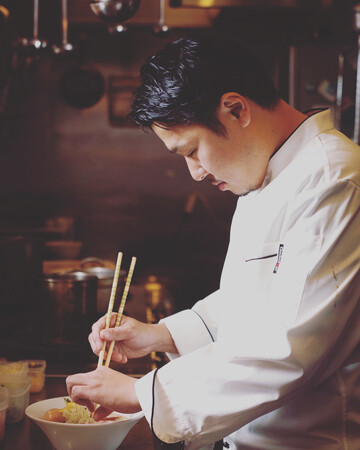 Mr. Isogai who is active as an Italian owner chef
Because I want to make it like a course with a bowl of ramen, After training at the famous Tokyo restaurant "Mendokoro Honda", he opened "Mendokoro Guritora" in Okayama in 2017.
Currently, Okayama Prefecture, Kanagawa Prefecture, Nagoya City, and Shimane Prefecture have opened stores.
This year, the new brand "Wa Menguri Tora" will open in front of Nagoya Mei Station and Okayama Station.
Using carefully selected ingredients, seasonings are kept to a minimum, the flavors of the ingredients are brought out to the maximum, and Italian and Japanese techniques are incorporated to complete the supreme cup.
His work has been highly evaluated, and he has won many first prizes at ramen expos nationwide.
Featured in the 2021 Michelin Guide.
・Introduction of Mendokoro Guri Tora Menu
[Image 4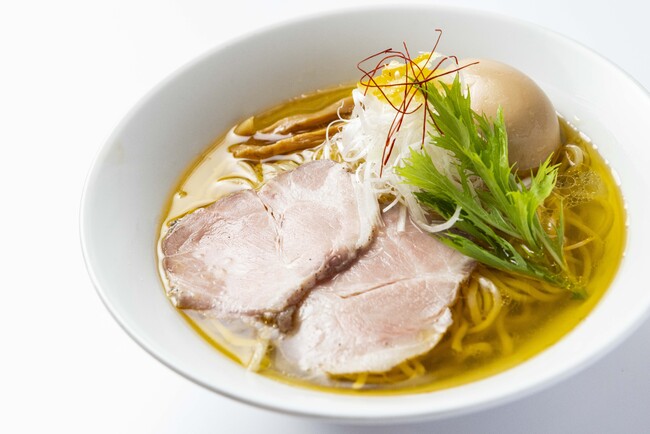 -Chicken salt ramen-
・Chicken salt ramen: 850 yen
・Unro chicken salt ramen: 1,050 yen
・Special chicken salt ramen: 1,100 yen
Guritora's representative product, chicken salt ramen, looks light and tastes elegant with plenty of chicken flavor. Shamo and whole chickens are used lavishly, and the umami is slowly extracted to the extent that the surface of the soup shakes for 8 hours, resulting in a carefully refined soup. We carefully select and use several types of salt from Japan, Italy, France, Mongolia, etc., collected from the sea, mountains and lakes, and layer the flavors of kelp, shiitake mushrooms, and dried bonito. A cup of gems that are pulled out to the maximum and the taste of chicken penetrates your nose!
[Image 5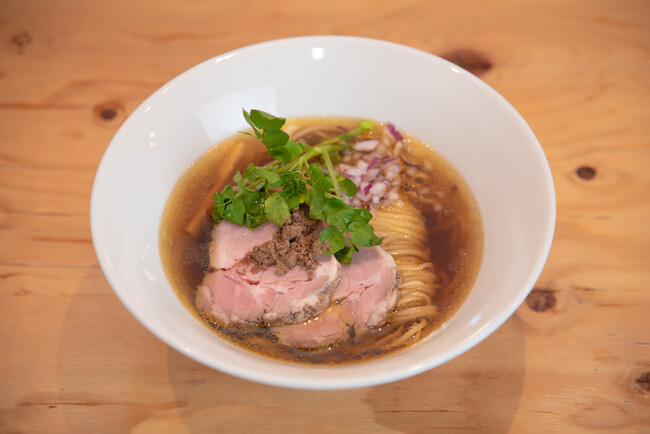 Image [Soy sauce soba with black truffle]
-Soy sauce soba with black truffle-
・Black truffle fragrant soy sauce soba: 900 yen
・Unro soy sauce soba with black truffle: 1,080 yen
・Special black truffle soy sauce soba: 1,150 yen
Toriseiyu soup and freshwater clams caught in Lake Shinji are carefully combined in a double soup, and then Italian black truffle powder is added. As you continue to eat, various scents such as truffle, chicken, and soy sauce come out, and when the temperature of the soup drops in the second half, the scent of freshwater clams comes out more.
The soy sauce sauce is carefully selected from soy sauce stores with over 300 years of history from all over the country, blended with 6 types of soy sauce such as raw soy sauce and aged soy sauce, and uses subtraction to bring out the original soy sauce. richly finished. Please enjoy the marriage of Japanese and Western.
[Image 6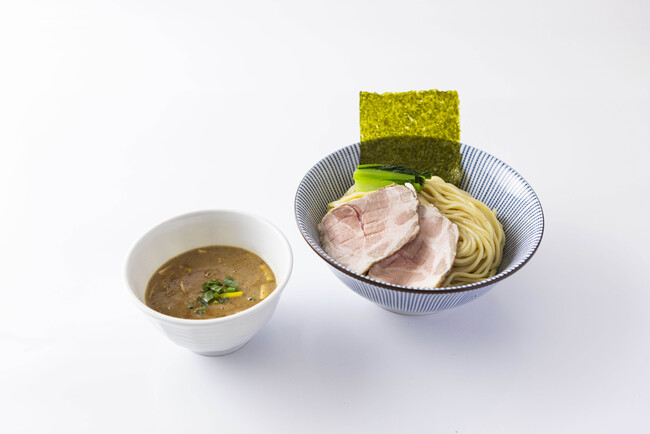 Image [Rich pork and seafood tsukemen]
[Pork bone seafood dipping noodles]
*Free extra noodles
・Pork bone seafood tsukemen: 980 yen
・Special pork bone seafood tsukemen: 1,230 yen
A cup of Honda preparation learned from Mr. Honda of "Mendokoro Honda"! A limited number of bowls that have a strong fan base at Mendokoro Guri Tora Honten!
Pork bone bones, fist bones, head, pig feet, etc. are cooked for 13 hours, and seafood such as sardines, bonito flakes, and soda flakes from Setouchi are combined,
A tonkotsu seafood soup that brings out the maximum aroma, umami, and richness. A bowl of richness combined with chewy noodles with the scent of Hokkaido wheat.
[Image 7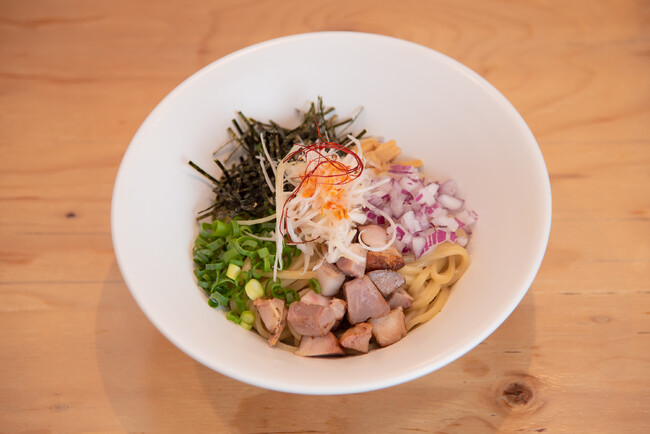 Image [Abura soba]
・Abura soba: 780 yen *Free extra noodles
Carefully selected soy sauce is combined with seafood, pork, parent bird extract, etc., and finished with a delicate process of slowly heating.
In order to keep the scent from escaping, it is left in a freezer at -20 degrees Celsius for a week, and the corners of the ingredients are slowly removed to create a balanced finish.
*All prices include tax.
・ Deliver the latest information on SNS
We will send the latest information of the shop on [Instagram]. We will also send advantageous information only for SNS follow. Mendokoro Guritora (Kochi location)
-Official Instagram-
・ User ID: mendokoroguriko_kochi
[https://www.instagram.com/mendokoroguriko_kochi]
・Open store information
[Image 8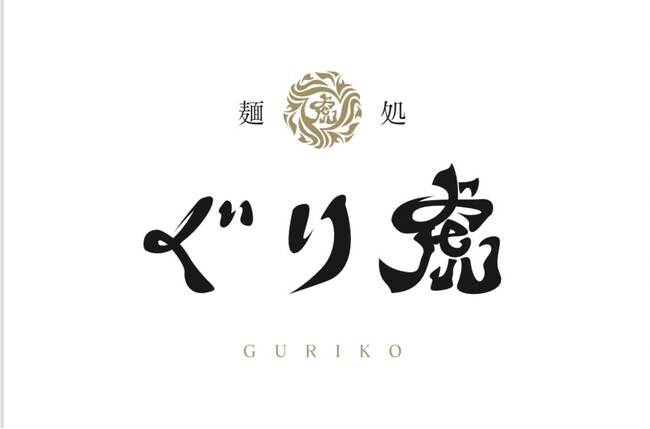 Location: Mendokoro Guritora Kochi Branch
Location: Food court on the 3rd floor of Aeon Mall Kochi, 1-4-8 Jinancho, Kochi City, Kochi Prefecture 780-0026
Phone number: 088-879-5553
Business hours: 10:00-21:00 (Lo.20:45)
No regular holiday
・ Guritora store
・Mendokoro Guri Tora Main Store:
1-12-7 Uchiyamashita, Kita Ward, Okayama City, Okayama Prefecture ・Mendokoro Guri Tora Icot Nicot store:
ICOTNICOT1F, 1-8-18 Ekimae-cho, Kita Ward, Okayama City, Okayama Prefecture ・ Japanese noodle tiger Okayama:
6-10 Nishikicho, Kita Ward, Okayama City, Okayama Prefecture ・ Mendokoro Guritora Ebina store:
Kanagawa Prefecture Ebina City Chuo 1-chome 18-1 Vina Walk 1F ・Mendokoro Guritora (Izumo location):
Youme Town Izumo 1F, 650-1 Otsukacho, Izumo City, Shimane Prefecture ・Wamen Guri Tora (Nagoya location):
5-38-7 Meieki, Nakamura Ward, Nagoya City, Aichi Prefecture
・Mendokoro Guritora (Nagoya Sakae location)
Maruei Galleria 1F, 3-3-1 Sakae, Naka Ward, Nagoya City, Aichi Prefecture
Details about this release:
https://prtimes.jp/main/html/rd/p/000000006.000087495.html