Gab Co., Ltd.
Game-like garbage pick-up event "Seisochu" will be held in Nagasaki City, Nagasaki Prefecture!
On that day, your city will become a huge game space.

Gab Co., Ltd. (Headquarters: Shibuya-ku, Tokyo, Representative Director: Moeto Yamauchi) will cooperate in the planning of the game-like garbage pick-up event "Seisochu" scheduled to be held in Nagasaki City, Nagasaki Prefecture on October 30, 2022. We would like to inform you that we will participate.
[Image 1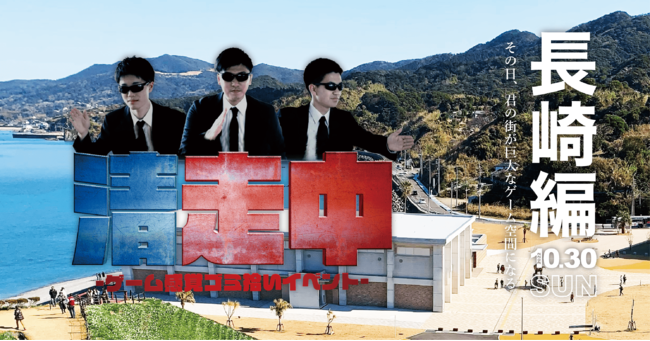 ■ Event details
Date: Sunday, October 30, 2022
Reception start: 13:45 Game start schedule: 14:30 Game end schedule: 16:30 Reception place: Mozaki Dinosaur Park in Nagasaki
Participation fee: Free
Organizer: Adventure Nagasaki Project Executive Committee
Co-organizer: Nagasaki Mozaki Dinosaur Park
Planning and cooperation: Gab Co., Ltd.
* You can enjoy the event by forming a team with your friends and family. Up to 4 people per team can apply together. (Participation by one person is also possible)
* The representative should purchase tickets for the number of people in the team at once.
*The event may be postponed due to unfavorable weather or explosive spread of infectious diseases. Please note
[Image 2


This project is being carried out as part of the Nippon Foundation's "Sea and Japan Project: CHANGE FOR THE BLUE".
▼ If you would like to participate, please apply from the link below. https://t.livepocket.jp/e/seisouchu-nagasaki
■ What is Kiyosou?
During the clearing, it is a game-like garbage pick-up event that fuses gamification (* 1) with picking up garbage.
The type and weight of garbage picked up by the team and the degree of achievement of the mission notified by smartphone are converted into points, and the top team will be presented with luxurious prizes. It is a near-future environmental education content that can provide an opportunity to think about garbage problems with "fun" as the entrance by creating a world view where littered garbage turns into items and the entire city becomes a game area.
*1 Gamification is the application of game design elements and game principles to things other than games. In recent years, research has progressed on the effectiveness of learning and behavior that does not make you feel stress while having fun like a game.
[Image 3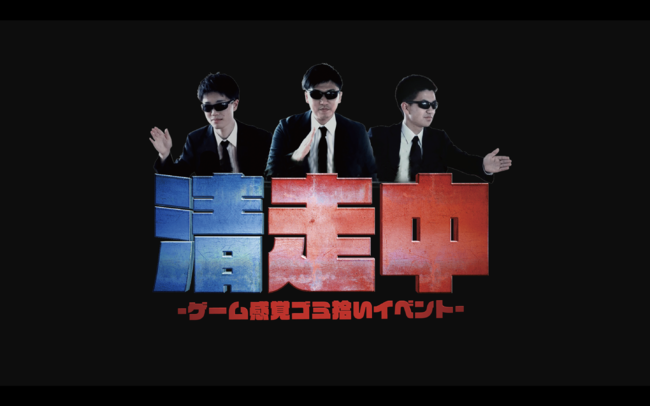 Last year, we held 10 events in Nagano Prefecture, and in addition to the great response we received every time we held an event, we greatly exceeded the target amount in the crowdfunding conducted from February 11th to March 31st. Since we were able to support 3.42 million yen, events will be held all over Japan in 2022.
▼ Click here for the crowdfunding page
https://camp-fire.jp/projects/view/546335
This year, it will be held in five locations nationwide: Shibuya Ward, Tokyo, Osakikamijima Town, Hiroshima Prefecture, Itabashi Ward, Tokyo Prefecture, Kofu City, Yamanashi Prefecture, and Joetsu City, Niigata Prefecture. It is
■ Background to the decision to hold the event in Nagasaki City The opportunity to hold the event in Nagasaki City this time was triggered by an encounter with the "Adventuring Nagasaki Project Executive Committee", which is engaged in activities to address the marine litter problem in Nagasaki Prefecture. Nagasaki City is a popular tourist destination and has abundant marine resources. [Image 4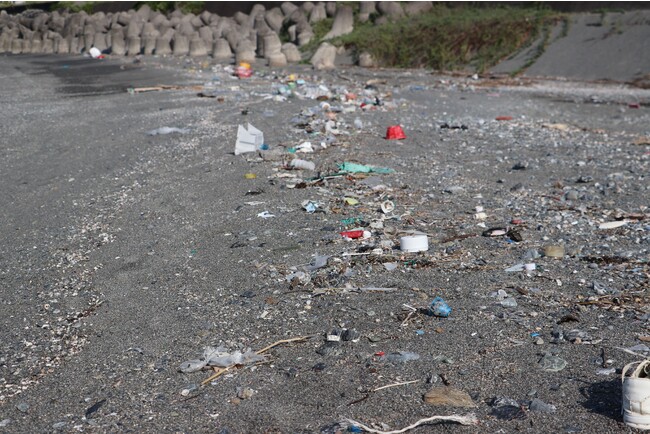 Therefore, we will hold the Seisou Naka Nagasaki edition in
cooperation with the adventure Nagasaki project executive committee and the Mozaki Dinosaur Park in Nagasaki, which participates as a co-host.
As October 29th and 30th coincided with the anniversary of the dinosaur park's first anniversary, the local residents had fun picking up trash, and as a result, the coastline was cleaned up and the local community centered on the dinosaur park. will create opportunities for bustling.
■ About the adventure Nagasaki project
For the child-rearing generation, "Where shall we go next weekend?" is a big problem. Nagasaki Prefecture has a myriad of valuable local experience resources that nurture the diversity and problem-solving skills of growing children. The whole of Nagasaki Prefecture is regarded as an "adventure map", and buried cultural and natural experiences are revealed as "adventure activities". Under the slogan, "Let's go out to find excitement," we are promoting a project to create a rich original experience for children in solidarity throughout Nagasaki Prefecture.
■ About Mozaki Dinosaur Park in Nagasaki
[Image 5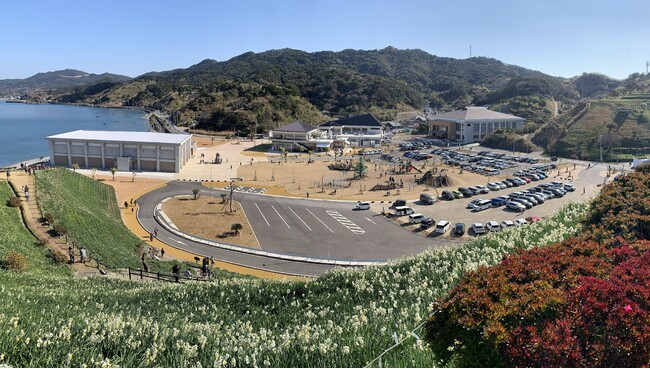 ▼Official HP
https://nd-park.jp/
■ Measures to prevent infection with the new coronavirus infection At this event, we will create an environment where visitors can enjoy themselves with peace of mind.
In addition, this event is an event with a low infection risk due to the following.
・It is an outdoor event in the city (sufficient physical distance can be maintained)
・It is not an event that raises loud voices or cheers (low droplet risk) ・The number of visitors can be controlled (pre-registration required) ■All participants are requested to cooperate with the following infection control measures.
・Wear a mask
・Temperature measurement
・Hand disinfection
・Ensuring social distancing
・Prohibition of loud conversation
・Thorough use of work gloves and tongs
In addition, if any of the following apply, please refrain from participating. ・If you are not feeling well (e.g. if you have symptoms such as fever, cough, sore throat)
・If there is a suspected infection among family members or close acquaintances living together
・In the past 14 days, if you have traveled to a country, region, etc. where the government has imposed immigration restrictions or an observation period after entry, or have had close contact with a resident of the country.
■ If an infected person is confirmed
If we receive a report from a public health center that a participant in the event has been found to be positive, we will promptly report it to the relevant authorities and cooperate with the prefectural government and the public health center, etc. to take the necessary measures.
■ About the operating company
Company name: Gab Co., Ltd.
Location: Shibuya 3-chome Square Building 2F, 3-5-16 Shibuya, Shibuya-ku, Tokyo Representative: Moeto Yamauchi
Company overview: A startup company in its third term with the mission of "lowering the threshold of solving social issues to the utmost limit." All the members are students in their teens and 20s, and they enjoy shopping with the game-like garbage picking event "Seisochu" and the Instagram account "Ethical Life" that provides tips on living that leads to solving social issues. We are engaged in businesses that contribute to the realization of a sustainable society, such as the "ethical lifestyle online store" that leads to the solution of social issues, permanent store management on the 6th floor of Yurakucho Marui, and holding POPUPs in various places.
HP: https://www.gab.tokyo/
■ Inquiries (Please feel free to contact us for interview requests, etc.) Adventurous Nagasaki Project Executive Committee
Email: jigyou@mx.ktn.co.jp
TEL: 095-827-3400 (9:30-17:30 on weekdays)
Name of person in charge: Shota Nishiyama
*In principle, we will reply within one week after receiving your inquiry. If you would like to cover the event, please apply below.
Details about this release:
https://prtimes.jp/main/html/rd/p/000000022.000063921.html