Triglyceride Society of Japan
Overcome this intractable disease globally with Team TGCV and create a bright future for life!
"TEAM EXPO 2025" Program / Co-Creation Challenge Project

Triglyceride Society 5th Annual Meeting Sponsored Symposium
Saturday, October 15, 2022 16:00-17:50
@Fukuoka University Hospital Fukudai Medical Hall
[Image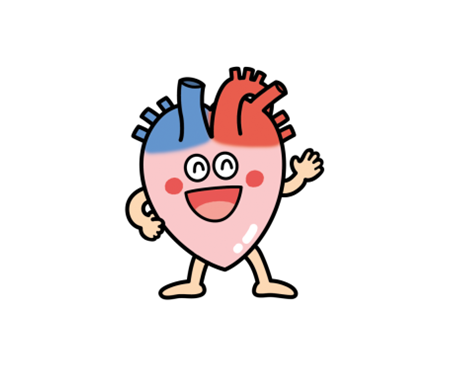 The Japan Society of Triglycerides and Triglycerides is pleased to announce that the TEAM EXPO 2025 program / co-creation challenge project "Team TGCV will overcome this intractable disease globally and create a bright future!" will be jointly held with the Tochino Zaidan Foundation.
Triglyceride deposit cardiomyovasculopathy (TGCV) is an intractable heart disease that was discovered in Japan. I am isolated and in trouble. In addition, not only the patients, but also the
corresponding medical personnel are equally isolated, lacking information and treatment experience about this disease. Team TGCV disseminates information about this disease in various ways and carries out awareness and awareness of TGCV. By holding this sponsored symposium, we will promote the participation of "patients" and "general citizens" in the medical field (Patient public involvement), and will promote the participation of TGCV patients and their families, as well as the corresponding medical professionals. We aim to expand the circle of Team TGCV and overcome this disease globally so that no one will be left behind.
At the 5th Annual Scientific Meeting, in order to provide an opportunity for you to thoroughly enjoy the breadth, depth, and fun of triglycerides, we are researching at the forefront of triglycerides. In addition to lectures by specialist teachers, we will also prepare on-demand distribution content related to triglycerides and TGCV during the 2nd Triglyceride Month (2022), which is being held at the same time.
Please take this opportunity to participate in the "TEAM EXPO 2025" program / co-creation challenge project "Team TGCV will overcome this intractable disease globally and create a bright future!" Activities to expand the circle of Team TGCV. Thank you for your cooperation. We look forward to your participation.
Event overview
Sponsored Symposium "TEAM EXPO 2025" Program / Co-Creation Challenge Project "Team TGCV Globally Overcomes This Intractable Disease and Creates a Brighter Future!"
Date: Saturday, October 15, 2022, 16:00-17:50
Venue: Fukuoka University Hospital Fukudai Medical Hall and WEB live distribution
Chair: Kenichi Hirano, Representative Director of the General Incorporated Foundation Tokino Foundation and the Japan Society of Neutral Lipids
Representative caretaker of the TGCV patient society / Director of the Japan Society of Triglycerides Chikako Hashimoto
Speaker: 2025 Japan World Exposition Association Momentum Development Bureau Director Hiroki Sakai
Yoshie Nishida (nurse) Director in charge of patients association Tokino Foundation
The Triglyceride Society of Japan Assistant Director Kohei Ueda (Registered Dietitian)
Yasushi Hibino (Pharmacist), President of Gifu Pharmaceutical Association Hirona Kugo, Department of Applied Biochemistry, Faculty of
Agriculture, Kindai University (basic researcher, winner of the 1st Japan Society of Triglycerides)
Takashi Kami (basic researcher) Nanobioprobe Research Team, RIKEN Center for Biosystems Dynamics Research
Takahiro Kanda (Clinician), Deputy Director, Department of
Cardiovascular Medicine, Hamamatsu Red Cross Hospital
Kenichi Hirano, Representative Director, General Incorporated Foundation Tokino Foundation/General Incorporated Association Triglyceride Society
(Titles omitted)
https://prtimes.jp/a/?f=d47582-20221003-e72edb26660420b51f946e70f7b8a65d.pdf Triglyceride Society 5th Annual Meeting, 2nd Triglyceride Month (2022) 5th Annual Meeting
[Date and time] Saturday, October 15, 2022 9:00 to 18:00
[Place] Fukudai Medical Hall, Fukuoka University Hospital (7-45-1 Nanakuma, Jonan-ku, Fukuoka City)
    Local holding and live distribution (viewing participation from all over the country)
2nd Triglyceride Month (2022)
[Date and time] Saturday, October 1, 2022 to Monday, October 31, 2022 [Place] On-demand distribution (viewing participation from all over the country) Participation application
Please apply for participation from the following URL.
https://tgbm.org/special/sanka/
Glossary
〇「TEAM EXPO 2025」
This is a participatory program in which various people form teams at the 2025 Osaka/Kansai Expo and challenge the future of the Expo and beyond through activities with diverse teams.
https://prtimes.jp/a/?f=d47582-20221003-bac0a9ca0e76011ff93db6078f263331.pdf Inquiries regarding this matter
General Incorporated Association Triglyceride Society Secretariat 3-2-24 Uriwari, Hirano-ku, Osaka 547-0024
E-mail: office@tgbm.org
URL: https://tgbm.org
Details about this release:
https://prtimes.jp/main/html/rd/p/000000013.000047582.html