Hyatt Centric Kanazawa / Hyatt House Kanazawa
A hotel stay surrounded by conspicuous art created by an
intellectually disabled artist. The first collaboration concept room with "Heralbonny" will go on sale from November 1, 2022 (Tuesday)!
"Hyatt House Kanazawa" (General Manager: Kei Takahashi, Location: Kanazawa City, Ishikawa Prefecture) has a mission of "Let it stand out." Collaboration with Heralbony Co., Ltd. (Headquarters: Morioka City, Iwate Prefecture, Representative Director: Takaya Matsuda / Fumito Matsuda, hereinafter "Heralbony"), which develops businesses for various things, things, and places in society based on the art data of works. The concept room will be on sale from November 1, 2022 (Tuesday). The social space on the 3rd floor of "Hyatt House Kanazawa" has cushions and scarves with art by Heralbonnie artists. You can embody a unique world view throughout the hotel, such as providing a coaster with art by artist Kanta Wajima.
[Image 1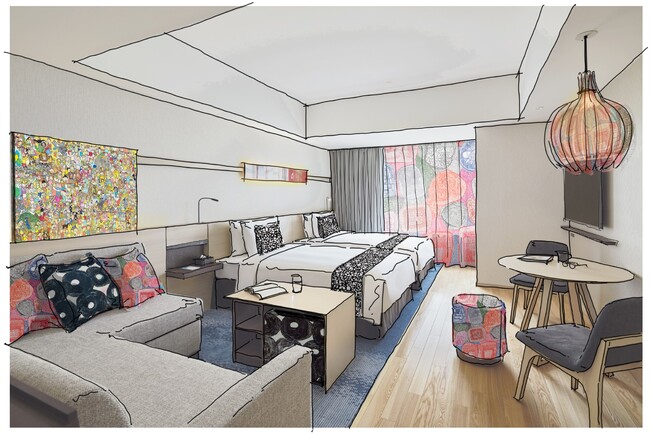 Concept Room: HERALBONY ART ROOM
The concept room with Heralboni, which was launched at Hyatt Centric Ginza Tokyo in May of this year and has gained popularity, will also be offered at the hotel Hyatt House Kanazawa in the hope that more people will enjoy it. let's start doing ….
A concept that stimulates the sensibilities of visiting guests with the power of conspicuous art created by artists with intellectual disabilities, and provides a rich feeling through an accommodation experience that creates new perspectives and values. Both companies worked on the room, and Nomura Kogeisha cooperated with the space design and construction. During the period, in a special guest room where you can stay for only one group per day, you can enjoy the world view of "Heral Bonnie" in addition to the interior that incorporates different materials and techniques that give off a distinctive art, as well as items that you can hold and use. We are also particular about the selection of , and direct the entire space. During your stay, you can freely use items from the art lifestyle brand "HERALBONY" such as cups, cushions, and chairs.
In addition, from October 1, 2022 to March 21, 2023, an exhibition curated by Heralboni will be held at the 21st Century Museum of Contemporary Art, Kanazawa. Starting from the HERALBONY ART ROOM of "HYATT HOUSE KANAZAWA", the city "Kanazawa" colored by history and traditional culture and "HERALBONY", which produces new welfare experiments in the field of contemporary art, merge old and new. Enjoy in minutes.
Plan details: Accommodation at Hyatt House Kanazawa "HERALBONY ART ROOM" Room type: kitchen studio
Offer price: Same as the regular price of the kitchen studio Accommodation period: November 1, 2022 (Tuesday) to March 31, 2023 (Friday)
Details: https://www.hyatt.com/ja-JP/hotel/japan/hyatt-house-kanazawa/kmqxk/news-events Hyatt House Kanazawa 3F Social Space
In the social space on the 3rd floor, which can also be used as a coworking space, cushions and scarves with Heralboni art will be placed.
[Image 2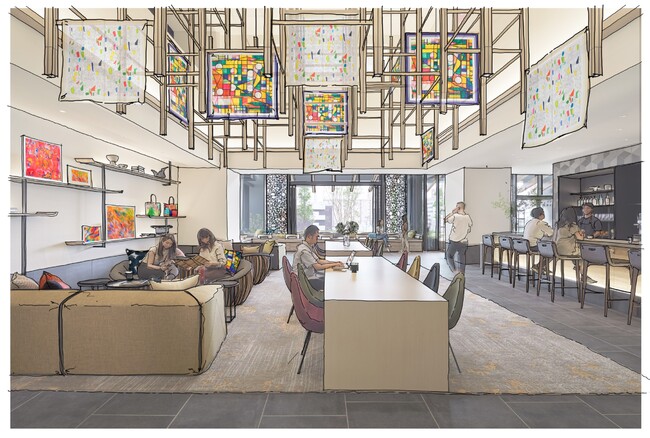 "Let's Sow Seeds for the Future" Coaster
[Image 3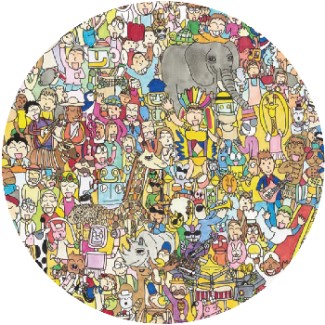 Coasters with art by Kanta Wajima, an artist living in Kanazawa, in guest rooms and "H Bar" of "Hyatt House Kanazawa", guest rooms of "Hyatt Centric Kanazawa", "FIVE – Grill & Lounge", and "RoofTerrace Bar" We will provide
HERALBONY ART ROOM has been selected as a return gift for crowdfunding carried out by the "Kanazawa Nijinoma Project"
The HERALBONY ART ROOM at Hyatt House Kanazawa will be returned to the crowdfunding of the "Kanazawa Nijinoma Project", which aims to create a creative place where LGBTQ+ and diverse people can gather by renovating a Kanazawa townhouse that is over 100 years old. We have decided to cooperate as one of the gifts.
This project is led by members of the general incorporated association Kanazawa Rainbow Pride, which hosts the LGBTQ+ parade "Kanazawa Pride Parade," which Hyatt House Kanazawa also co-sponsored for two consecutive years last year and this year. It is promoted by volunteers such as designers.
Details: https://readyfor.jp/projects/kanazawanijinoma
Comment from Kanta Wajima, an artist living in Kanazawa
[Image 4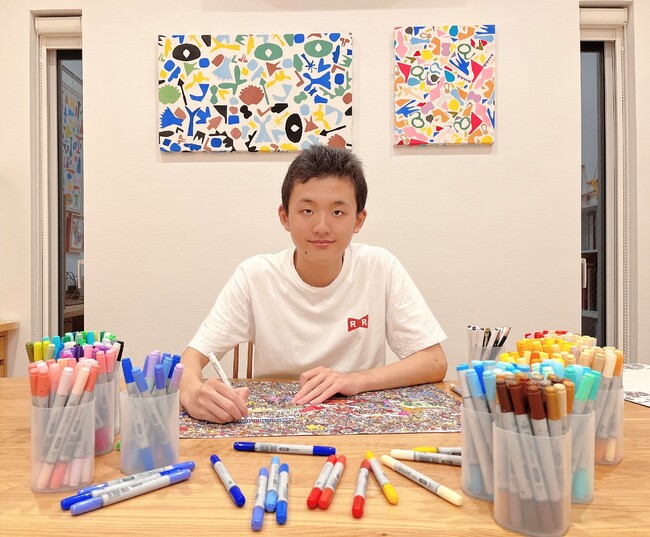 "Let's sow the seeds of the future" was drawn with the hope that people in the future can live with smiles together with animals and robots. I would be happy if the heart of the person who saw it felt happy.
Comments from Mr. Takaya Matsuda and Mr. Fumito Matsuda,
representative directors of Heralbony
[Image 5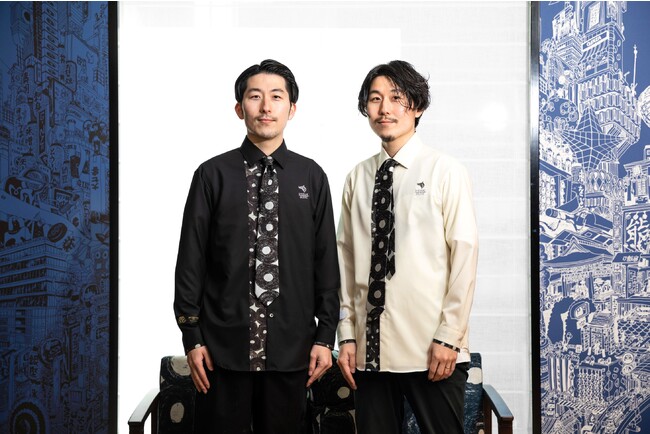 At this timing, when Heralbonie is holding an exhibition at the 21st Century Museum of Contemporary Art, Kanazawa, we are both surprised and delighted to be able to embody the unique world view of Hyatt House Kanazawa, following Hyatt Centric Ginza. Together with HYATT HOUSE Kanazawa, we will express a different color for the "diverse city" of the new era in Kanazawa, a "historic city" where history and tradition remain strong and where traditional culture is united. Comment from Minehito Yoshimura, designer of Nomura Kogeisha [Image 6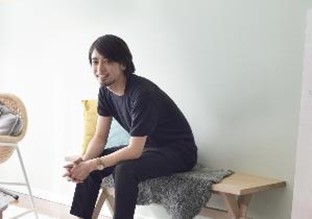 We have created a space where you can feel a comfortable sense of incongruity and discoveries by gently adding art in rich colors that give off a distinctive color to the relaxing space. The art, which gives you a sense of strength and beauty, sways in the gentle breeze and light, showing various expressions. From the lobby to the guest rooms, we hope that you will have a good time and create conversations through the art that blends into various places.
Comment from Kei Takahashi, General Manager, Hyatt House Kanazawa [Image 7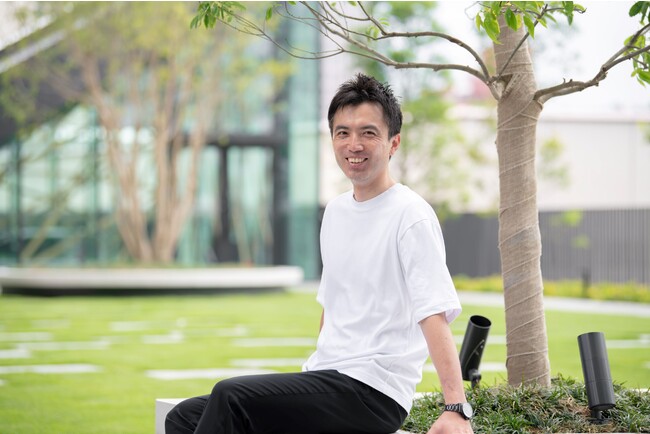 Since opening in 2020, we have made efforts to demonstrate the spirit of Hyatt's "Care" and the concept of Diversity, Equity & Inclusion through various concrete actions. This time, with the aim of realizing a society that respects diversity and leaves no one behind, we collaborated with Heralboni and artists to create a colorful space within Hyatt House Kanazawa. In addition to concept rooms, the lobby also has a unique view so that locals can easily visit. We hope that you will discover new perspectives and values ​​in the colorful interior of the museum.
About Heralbony Co., Ltd.
[Image 8


"Heraruboni" is a welfare experimental unit that aims to create a new culture with welfare as the starting point, with the mission of "Let it shine." "HERALBONY", an art lifestyle brand that makes products based on more than 2,000 pieces of art data based on licensing agreements with mainly intellectually disabled artists and welfare facilities throughout Japan, works on temporary enclosures at construction sites. We are developing a variety of projects with a view to expanding the welfare area, such as the "All Japan Temporary Enclosure Art Museum" that diverts the The company name "Heraruboni" is a mysterious word written in a free notebook by Shota Matsuda, the older brother of both representatives who has intellectual
disabilities, when he was seven years old. "Heraruboni" has the meaning of "I want to create new value in the world that seems to have no meaning at first glance."
Company name: HERALBONY Co., Ltd. / HERALBONY Co., Ltd.
Location: 2-38 Kaiunbashi-dori, Morioka City, Iwate Prefecture Representatives: Takaya Matsuda, President and CEO, Fumito Matsuda, Executive Vice President
Official website: https://www.heralbony.jp
EC site: https://www.heralbony.com
About Nomura Co., Ltd.
Founded in 1892. Nomura Co., Ltd. is a comprehensive space producing company that handles everything from planning, design, construction to operation and management of commercial facilities, hotels, corporate PR facilities, workplaces, expositions, museums, etc. We have 9 bases nationwide and overseas, and have a total of more than 1,000 professionals such as planners, designers, and product directors. We deliver "joy and excitement" to people by providing spatial value that leads to the resolution of social issues by leveraging the
comprehensive strengths we have cultivated over the more than 120 years since our founding.
Official website: https://www.nomurakougei.co.jp/
Hygiene measures
Our top priority is the safety and health of our guests and employees. Sanitation measures have been strengthened for accommodation, food and
beverages (https://www.hyatt.com/ja-JP/hotel/japan/hyatt-centric-kanazawa/kmqct/policies) We will continue to pursue the provision of a safe and clean hotel life.
As part of our sanitary measures, the restaurant will guide you to maintain social distancing at your table.
In addition, we recommend that you make a reservation in advance to prevent the three Cs. We appreciate your understanding and
cooperation.
In addition, Hyatt has further strengthened its operational guidance and resources regarding the safety and security of its guests and employees, in line with its guiding principle of Care. For more information on Hyatt's measures for new hygiene standards "Global Care & Clean", refer to Hyatt's official website
(https://www.hyatt.com/ja-JP/info/global-care-and-cleanliness-commitment) You can see it at
■Business hours may change due to the spread of new coronavirus infection. Please visit our website for the latest opening hours:
https://www.hyatt.com/ja-JP/hotel/japan/hyatt-house-kanazawa/kmqxk/dining#covid19updates "Hyatt House Kanazawa" hotel overview
Location: 1-5-2 Hirooka, Kanazawa City, Ishikawa Prefecture
Phone number: 076-256-1235
Nearest station: JR Kanazawa Station Kanazawa Port Exit (West Exit), about 2 minutes on foot
Number of floors: 15 floors above ground (3rd to 7th floors) Total floor area: 6,274.86 square meters
Total number of guest rooms: 92
Food and beverage facilities: "H Restaurant" 3rd floor
"H Bar" 3rd floor
Other facilities: "H Market", fitness gym, coin laundry, underground parking lot In this release, the term "Hyatt" is used to refer to Hyatt Hotels Corporation and/or its affiliates.
About Hyatt House Kanazawa
Hyatt House Kanazawa offers 92 guest rooms (78 of which are equipped with kitchen facilities) for business travelers on medium- to long-term stays, workcations, and friends and family staying for multiple nights on vacation to make their daily stay even more fulfilling. It is a select service hotel consisting of The shared space provides an environment and space where you can use it as a social space and relax. As symbolized by its interior design, Hyatt House Kanazawa serves as a base (gateway) for guests to "live as if they were living" in close contact with the culture and community of Kanazawa, and to explore sightseeing spots and neighboring areas. It is a hotel that you can use as "another house". Facebook
(@HyattCentricKanazawa,
https://www.facebook.com/HyattCentricKanazawa), Instagram (@ Please register with hyattcentrickanazawa,
https://www.instagram.com/hyattcentrickanazawa/ ) and Twitter (@HyattCentricKNZ, https://twitter.com/HyattCentricKNZ ).
About Hyatt House
Hyatt House offers the home-like conveniences long-stay guests need. Designed like a modern home, the suites are divided into full-spec kitchens, living rooms and bedrooms, providing guests with a stylish and comfortable space to carry on their usual work and routines while traveling. increase. With more than 125 Hyatt Houses around the world, home amenities, neighborly service and upscale spaces, guests are served hot breakfasts including freshly made omelettes and Sip+ at the bar. We have prepared a snack menu, etc., and set up a shared space where you can increase your productivity and relax. For more information, please visit http://hyatthouse.com/. Also, please register on Facebook and Instagram of Hyatt House. hashtag
We are also waiting for you to post photos with "#HyattHouse" and "#WhySettle".
Details about this release:
https://prtimes.jp/main/html/rd/p/000000034.000058398.html