IBIS Inc.
Unwanted hair and beautiful skin care is OK with this one unit! The much-talked-about light beauty device [EPIREVEUR] equipped with esthetic-class IPL and sapphire cooling double functions is finally on sale!

The topical light beauty machine [EPIREVEUR], which has achieved 15.5 million yen (5,226%) at Makuake, will start pre-sale from October 1, 2022 on its own website, Tsutaya Electric Appliances +, and some home appliance mass retailers. I will.
IBIS Co., Ltd., as the first of the new beauty item brand "NEBEUS", will launch "Light beauty device [EPIREVEUR]" at its own EC (own site / Rakuten market) and home appliance mass retailers nationwide 10 times. Sales will start sequentially from the 1st of the month. [Image 1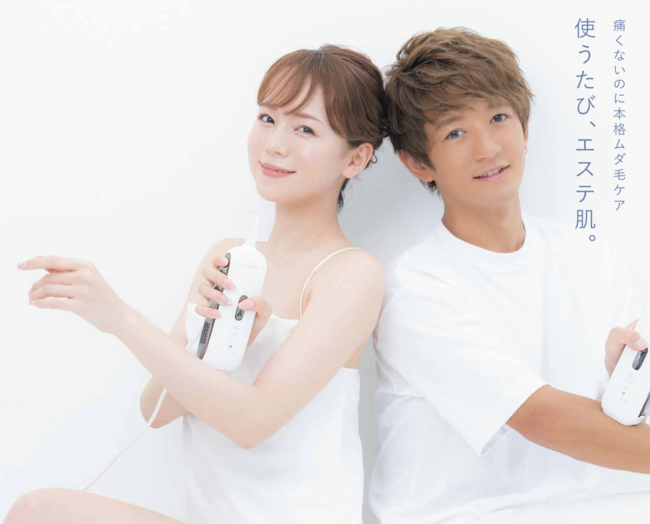 "What is NEBEUS…"
It was born as a brand that continues to create epoch-making beauty items based on New Neo Beauty Us. With the industry's top-class design and technology, we have decided to release EPIREVEUR, a light beauty device, as the first step in order to provide products that allow customers to feel "new beauty" close to them.
EPIREVEUR is a home-use light beauty device equipped with the same IPL technology and sapphire cooling function as those used in clinics and salons.
In the past few years, hair removal has become strongly recognized as one of the grooming items for both men and women, and both beginners and experienced users are looking for items that can be incorporated into their lives "more easily" and "more casually." is increasing. However, on the other hand, there are also those who think that they may feel the heat and pain strongly, or that it will cost them more than necessary due to the replacement of special gels and accessories, additional purchases, etc. As a result, there was also a part of the image that it was difficult to get hands on.
To solve such problems, we developed a light beauty device that can care for unwanted hair and beautiful skin at the same time.
The compact design and simple design make it easy for anyone to pick it up without hesitation.
◼️ Sapphire cooling function
Scratch-resistant sapphire glass is used for the IPL irradiation surface, with an emphasis on light transmission and cooling
conductivity. The maximum cooling value is 6°C, and it is possible to remove hair while taking care of the skin by rapidly cooling the skin at the same time as irradiation.
In addition, the irradiation surface has a flat design with no depressions, so the irradiation surface can be firmly attached to the skin.
[Image 2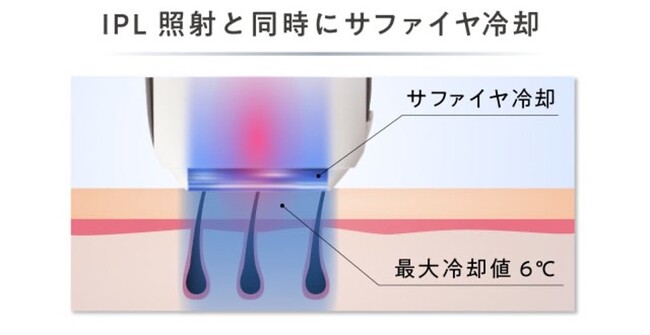 ◼️IPL output up to 15J
IPL (flash type), which is mainly introduced at salons, is used. By irradiating the skin with a special light and approaching the hair roots, it is a recommended method not only for unwanted hair care but also for beautiful skin care. Also equipped with an engine that can irradiate at 1.5 second intervals
It is possible to maximize the output of IPL by storing and irradiating energy. When set to continuous irradiation, it has the feature that the output does not decrease even if it is used continuously at intervals of only 1.5 seconds.
* What is IPL (Intense Pulse Light)?
A cooling device is used to protect the epidermis and give a slight burn to the hair roots to suppress hair.
Since the heat effect of IPL is weaker than that of laser, it is considered suitable for treating shallow and fine wrinkles, open pores, and decreased skin elasticity.
[Image 3


[Image 4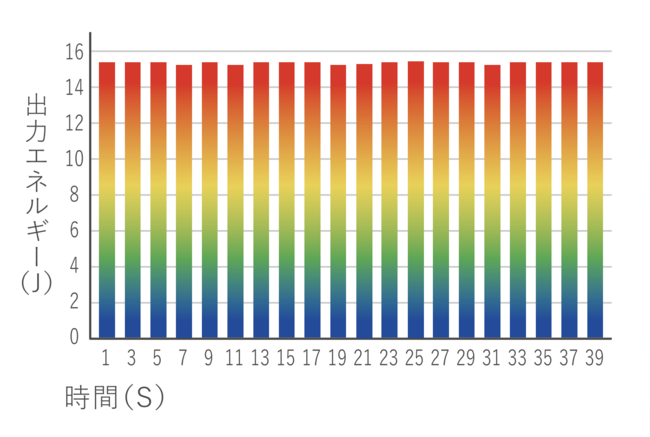 ◼️ 3 types of filter 3-step adjustment function
You can use 3 types of filters according to the part you want to care for body, face, VIO and unwanted hair.
* Do not use around the neck, around the eyes, forehead, mouth, throat, nipples, anus, moles, tattoos, tattooed areas, and sunburned areas.
[Image 5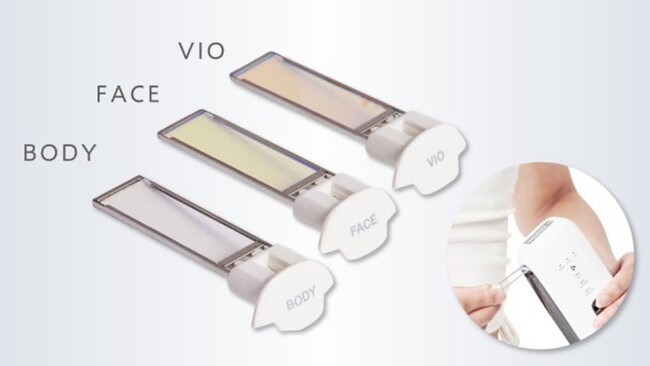 ◼️ 3 levels of intensity adjustment function x 2 types of irradiation modes You can select the strength according to your skin from 3 levels of strength, SOFT / MEDIUM / STRONG, and you can also select a manual mode that irradiates one shot at a time, and an auto mode that irradiates without pressing a button. We now have.
Since it uses a skin detector function, it is designed so that the flash will not be emitted unless the irradiation port is in contact with the skin.
◼️ Company site URL
https://nebeus.net
◼️EPIREVEUR product overview
Product name: EPIREVEUR
Price: 36,850 yen (tax included)
Model number: NE-221W
size:
Weight: 326g (excluding power adapter)
Power supply method: AC type
Rated Voltage: AC100-240V 50-60Hz
Power consumption: 60W
Irradiation times: about 350,000
Accessories: Power adapter, 3 types of filters (for body, face, and VIO), filter storage case, eye protector, dedicated pouch, instruction manual
[Image 6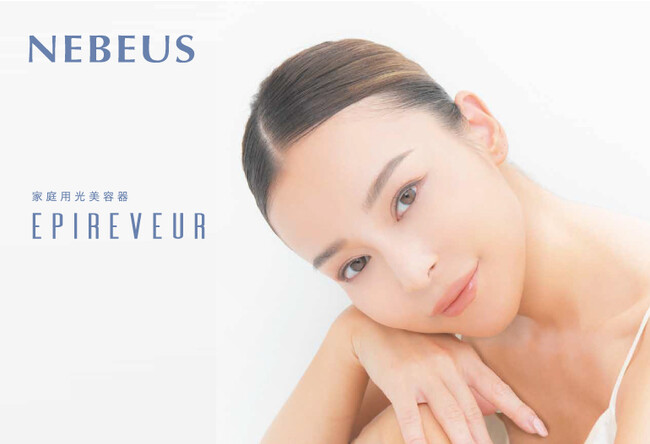 About IBIS Inc.
"Innovative products that satisfy the sensibility and reason for the lives of people around the world." Sensitivity means "design and convenience" Reason means "function and performance", and we plan to provide innovative products that have never existed before.
Details about this release:
https://prtimes.jp/main/html/rd/p/000000005.000100383.html