Ira cola
The original craft cola "Iyoshi Cola" will be available exclusively at Natural Lawson from October 11 (Tue)!
Efforts with a major convenience store chain for the first time in the history of Ira Cola. It is decided to sell in limited quantity.
"Ira Cola (200ml)" of the world's first craft cola specialty maker / specialty store "Ira Cola" (Representative: Cola Kobayashi) is available at Natural Lawson stores (excluding some stores) in the Tokyo metropolitan area. It will be on sale in limited quantities from October 11, 2022 (Tuesday).
Introduced for the first time at a convenience store at Natural Lawson! So far, we have handled various stores such as department stores, restaurants, luxury supermarkets/retail stores, leisure facilities, public baths/saunas, etc., but this is the first time in the four years since our founding that we are working with a major convenience store chain. .
[Image 1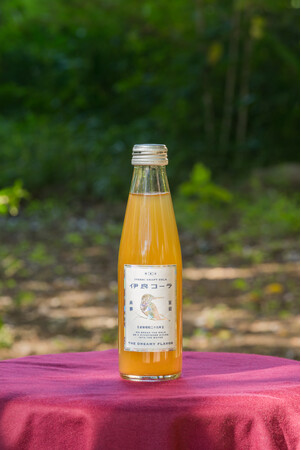 【Product Summary】
Based on an original cola recipe from 100 years ago, this craft cola is made by blending kola nuts and more than 10 kinds of spices. Made by a cola craftsman at our own studio in Shimochiai, Tokyo, using a method inspired by Japanese and Chinese medicine.
At the start of sales in 2020, 20,000 copies were sold out online on the same day, and have been well received by many people to date. [Delicious way to drink Ira cola]
Please turn it upside down for about 30 seconds before drinking, and drink it at the timing when the spices spread throughout.
【Basic information】
Product name: Ira cola
Contents: 200ml
Body price: 450 yen (486 yen including tax)
Comment from Ira Cola representative "Cola Kobayashi"
[Image 2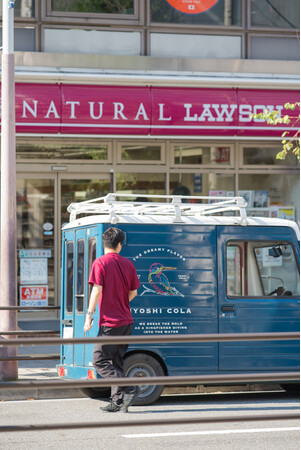 Four years ago, when the word craft cola did not exist, I never imagined that a major convenience store chain would sell Ira Cola. We believe that we have been able to create this market together with many craft cola makers who were born following Ira Cola, and we have been supported by many fans over the past four years.
And Ira Cola will continue to challenge to create the world of "Coca Pepsi Iyoshi".
We believe that producing results through this sale will lead to the next step for Ira Cola.
Thank you for your continued support.
[Image 3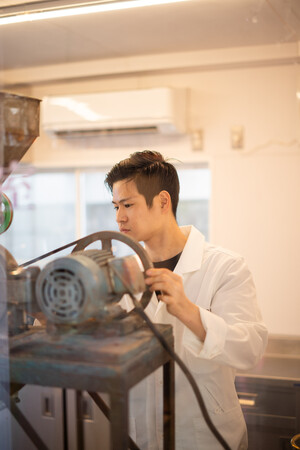 Cola Kobayashi
Representative of Ira Cola / Cola craftsman. 1989 Born in Tokyo. His grandfather is Ryotaro Ito, a craftsman of Japanese and Chinese medicine. After graduating from the Hokkaido University Faculty of Agriculture, while working for a major company, he pursued his favorite cola making, and in July 2018, launched the world's first craft cola specialty maker and specialty store "Ira Cola".
[Story] A young cola maniac decides to become a cola craftsman. Cola Kobayashi, who was a cola maniac who drank cola all over the world, found a 100-year-old cola recipe on the net one day when he was still an office worker. Two and a half years of trial and error, starting with making cola, with the desire to "make the ultimate cola that will impress you." While looking at the materials and tools left behind by his grandfather, Ryotaro Ito, who was a Japanese and Chinese medicine craftsman, at the Iyoshi Yakko workshop, Kobayashi wondered if Kobayashi could use them to make cola. I had an epiphany. I immediately tried changing the heating method and process, and the flavor and taste improved dramatically.
And on July 29, 2018, the mobile sales vehicle "Kawasemi" opened for the first time at the farmers market in Minami Aoyama, Tokyo. After that, he quit his job and launched the world's first craft cola specialty maker "Ira Cola", and has sold more than 1 million cups of cola to date.
Currently, I am trying to expand my business with my juniors from my previous salaryman days and classmates from my junior high school days.
[Image 4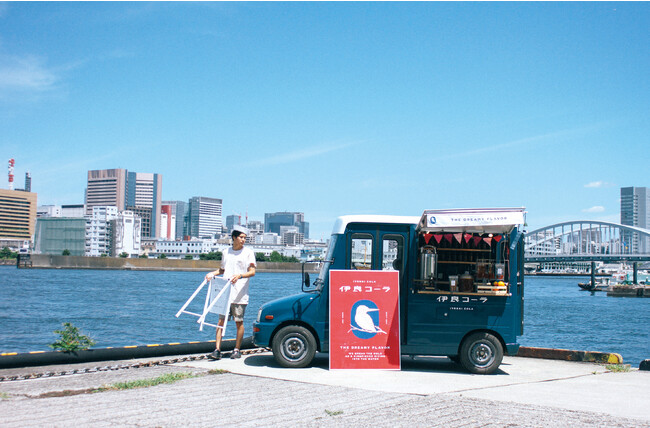 [Ambition] Challenge to Coca-Pepsi!
◎ Struggling to become a brand called "Coca, Pepsi, Iyoshi". ◎ New product development is underway. Deliver happiness to more people through cola.
◎ Aiming to be a brand that will continue for more than 300 years as a "Japan-made Asian cola".
From the start of craft cola production in the summer of 2018 to the present day, more than 100 craft cola brands have been created, and at the same time, some major manufacturers have also commercialized it, expanding the market together. .
Ira Cola will continue to take on new challenges in order to create the cultural value of craft cola and further excite the market. INFORMATION
-Official HP-
https://iyoshicola.com/
-Official account-
Instagram account: https://www.instagram.com/iyoshicola/
Twitter account: https://twitter.com/iyoshicola *Campaign information is also being sent!
Facebook account: https://www.facebook.com/iyoshicola1
Cola Kobayashi Instagram account:
https://www.instagram.com/cola_kobayashi/?hl=ja
Cola Kobayashi note account: https://note.iyoshicola.com/
-online store-
Ira Cola Online Store: https://shop.iyoshicola.com/
– Nationwide handling store map –
https://www.google.com/maps/d/edit?mid=1ZmodBddjgVWt0FnpQgVWYL4HtrMaLQE5&usp=sharing -Direct store-
Ira Cola Main Store Shimoochiai
3-44-2 Takadanobaba, Shinjuku-ku, Tokyo
Business days: Saturdays, Sundays, and holidays
Hours: 11:00-17:00
*Please note that we are closed on weekdays (Monday to Friday). *Cashless payment only. Please note that cash cannot be used. Ira Cola Shibuya
5-29-12 Jingumae, Shibuya-ku, Tokyo
Business days: Open all year round *Excluding year-end and New Year holidays Time: 13:00-19:00
*Cashless payment only. Please note that cash cannot be used. Please contact info@iyoshicola.com for inquiries.
////////////////////////////////////////////
・"The world's first craft cola specialty maker/specialty store" ・July 2018 In-house research
・As a "manufacturer specializing in craft cola" in Japan and overseas Details about this release:
https://prtimes.jp/main/html/rd/p/000000019.000036766.html