Isetan Mitsukoshi Holdings Ltd.
Mitsukoshi Isetan official employee influencer Anan Onozawa held a styling event "le style at ISETAN SALONE" at Isetan Salone Roppongi With about 23,000 followers, he introduces brand items with
"philosophy" under the theme of "My philosophy." Event bespoke products are also available.

Date: October 7th (Friday) to October 9th (Sunday), 2022
Venue: Isetan Salone Roppongi (Tokyo Midtown Galleria 2F)
A styling event will be held at Isetan Salone Roppongi for three days from October 7th (Friday) to October 9th (Sunday), 2022. Under the theme of "My philosophy", he selects brand items that make him feel philosophy. While talking with customers, we propose styling that suits each person.
[Image 1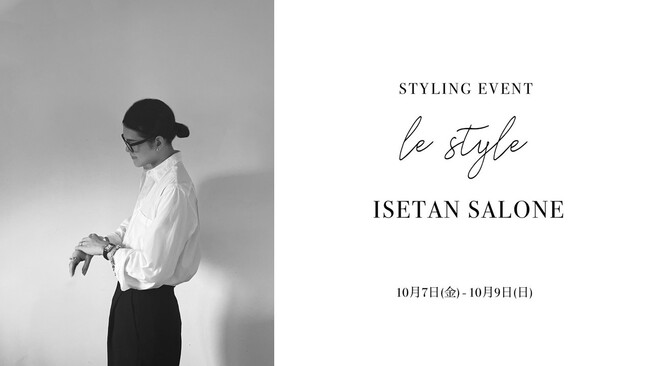 What is "le style"?
"le style", which means "style" in French, is a styling event by Isetan Mitsukoshi employee influencers. At the space "Isetan Salone Roppongi" designed by Mr. Hiroshi Sugimoto, select items from the Isetan Shinjuku store with a sense of elegance selected from domestic and foreign brands. The event, which will be held for the third time this time, is attracting more and more attention each time.
Comment from Anan Onozawa
in search of elegance
The existence of "elegance" that transcends time and enriches humanity and sensibility
We aim to enrich your feelings by wearing it through various masterpieces. By exploring things and things that transcend the times from the perspective of the millennial generation, we will find hints for living a strong and flexible life.
The theme of the 3rd styling event is "My philosophy". The
"philosophy" that each person has affects not only fashion but also lifestyle. For me, it's "Elegance". It means dignified appearance and spiritual nobility. At this event, we will introduce brands and items that each have their own "philosophy", not just these words. We planned this event as an opportunity to find a new you by learning about the story and background of the brand.
Introducing the first event limited bespoke product
[Image 2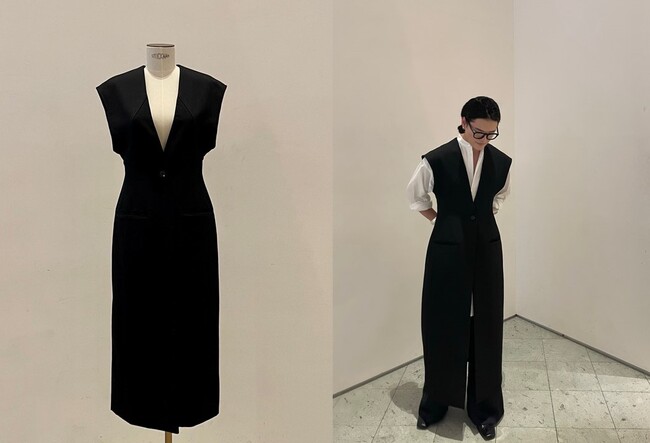 -SATORU SASAKI- "le style" event bespoke sleeveless long jacket 92,400 yen Isetan Salone Roppongi, Isetan Mitsukoshi online store limited sale (Color: 1.2, Size: 1.2)
The long-length gilet that is cocooned at the hem has a silhouette that naturally makes your body look beautiful. The balance with the material of fine wool gabardine makes you feel elegance.
[Image 3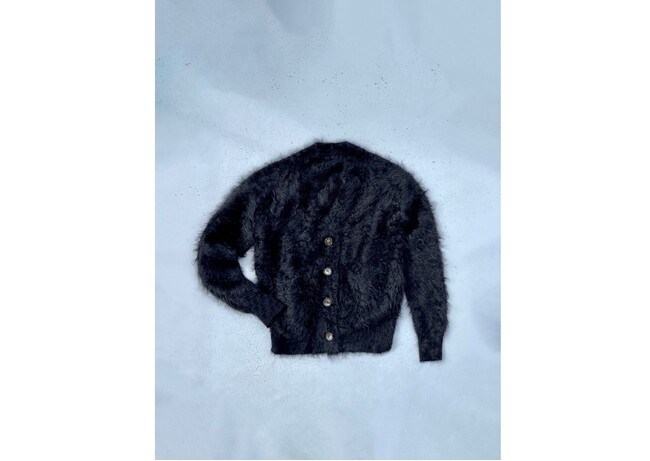 -Prime Garden- "le style" event bespoke fur cashmere cardigan 53,900 yen Limited sale at Isetan Mitsukoshi online store
(Color: Charcoal Navy, Size: One Size)
*Sales will begin at 10:00 am on October 12 (Wednesday) at the online store. The fur cashmere cardigan, which is particular about the texture, has a luxurious impression with the length of the pile. It is one point that raises a basic style. Although this product is limited to the Isetan Mitsukoshi online store, it is possible to see samples ahead of time at the event venue.
Anan Onozawa Profile
Anan Onozawa
Joined Isetan Mitsukoshi Ltd. in 2016 after working as an assistant at a luxury fashion magazine.
After working as an assistant buyer for a women's brand and working in Singapore, she is now involved in promotion management on the 2nd floor of the Isetan Shinjuku Main Building.
On his own Instagram, he posts styling and daily life, and the number of followers boasts about 23,000, the largest number among Mitsukoshi Isetan official accounts. Customers from all over Japan have come to the past two styling events, and both ended with favorable reviews. Instagram https://www.instagram.com/anaaaaaan/
Isetan Salone Roppongi
A luxurious select store with a condensed version of the Isetan Shinjuku store. In addition to proposing clothing, food, and housing lifestyles, the first floor introduces topical content in the promotion space, and the second floor introduces fashion items and cosmetics from up-and-coming young designers from luxury maisons. You can enjoy shopping in a special space like a salon.
Isetan Salone Roppongi website
https://isetan.mistore.jp/store/shinjuku/isetansalone/index.html;jsessionid=31D44A85BA908B3F81B0D3D844E0888B official instagram
https://www.instagram.com/isetansalonetokyo/
Event overview
"le style at ISETAN SALONE"
Date: October 7th (Friday) to October 9th (Sunday), 2022
Venue: Isetan Salone Roppongi
◆ Tokyo Midtown Galleria 2F, 9-7-4 Akasaka, Minato-ku, Tokyo ◆Business hours: 11:00 a.m. to 8:00 p.m.
◆ Phone number: 03-6434-7975 direct
◆By train:
Directly connected from Exit 8 of Roppongi Station on the Toei Oedo Line Directly connected via underground passage from Roppongi Station on the Tokyo Metro Hibiya Line
About 3 minutes on foot from Exit 3 of Nogizaka Station on the Tokyo Metro Chiyoda Line
*Prices include tax.
*The contents of the event may be changed or canceled due to circumstances. Please note.
Details about this release:
https://prtimes.jp/main/html/rd/p/000002328.000008372.html