Kai Corporation
Popular as a dish for "special days" such as birthdays and
anniversaries KAI's online cooking class "Chefon" with meal kit October 2022-March 2023 lesson lineup announced
Chefs from famous Western, French, and Chinese restaurants appear
Kaijirushi Co., Ltd. (Headquarters: Chiyoda-ku, Tokyo, President and COO: Hiroaki Endo, hereinafter "Kaijirushi"), a global cutlery manufacturer, is online with a meal kit where you can learn from popular talented chefs at any time and from any place. We will announce a new lineup for lessons from October 2022 to March 2023 at the cooking class "Chefon".
Chefon KAI store special page: https://www.kai-group.com/store/special/chefon/ Chefon Official Instagram: https://www.instagram.com/chefon.kai/ [Image 1


At Chefon, popular and talented chefs from various genres will teach you "goals to become good at cooking" and "three points to keep in mind" every month through video lessons. Lesson videos can be taken at any time and place, so you can take lessons that suit your lifestyle. We will deliver professional techniques that can be used for future cooking at home, not transient. In addition, meal kits tailored to recipes are delivered to your home, so you don't have to worry about ingredients that are difficult to obtain, troublesome shopping, or condiments that you can't use and tend to waste. *
Chefon is also popular as a "special dish" for birthdays and anniversaries. In the second half of 2022, we are planning to introduce popular dishes that will be appreciated for events such as Christmas and New Year's events and hospitality. Through the use of Chefon, customers will feel the joy of "I can enjoy myself and my family with a dish that is different from the usual", the sense of accomplishment that "I could make it!", and the excitement of cooking. We want to make the indispensable "food" more enjoyable and rich. *Some seasonings are prepared by yourself.
Chefon October 2022-March 2023 lesson lineup
[Image 2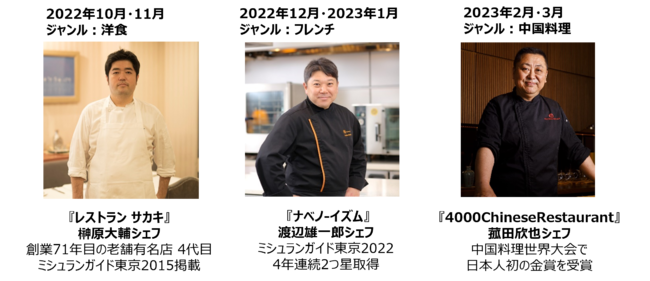 Chefon service details
Service features
[Image 3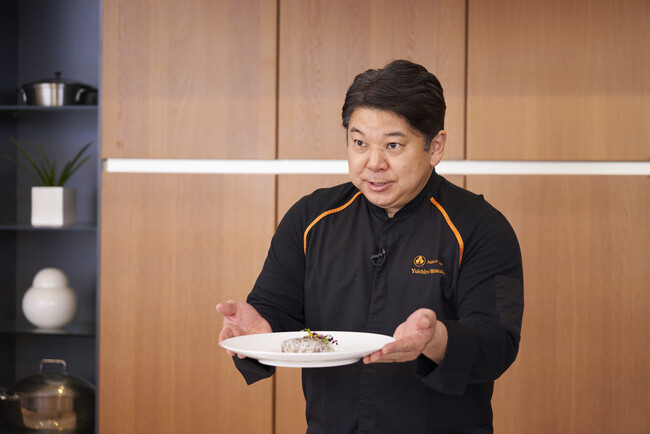 You can learn cooking from popular talented chefs
Inviting popular talented chefs from various genres as instructors, each session focuses on 3 points of "professional knowledge" that can be applied at home and can be used as cooking techniques based on the chef's experience, and is taught in an easy-to-understand manner. To do.
By focusing on three points, it will be easier for you to recognize what you learned in this cooking every time.
[Image 4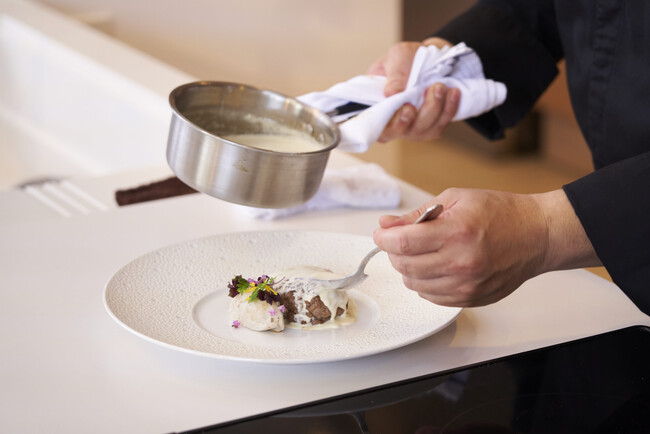 video lessons
Unlike a real cooking class, you will take lessons with pre-recorded videos, so you can take lessons in a relaxed environment according to your lifestyle at any time and from any place as many times as you like through your smartphone or PC. is possible.
If you watch the video, you can see the detailed nuances that are difficult to convey with just the recipe.
[Image 5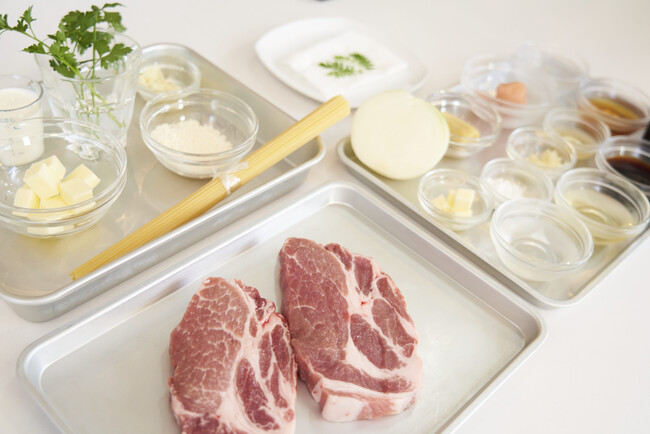 Meal kit delivered to your home
Even if you learn the techniques and recipes of a chef, it is difficult to prepare to actually make it at home, but Chefon delivers menu ingredients to your home, so you can practice immediately. It saves you the trouble of arranging and shopping for ingredients that are difficult to obtain, and you don't have to buy extra seasonings such as spices that tend to be left over.
* Some ingredients and seasonings such as basic seasonings are prepared at home. *Choose from designated weekends or holidays for ingredients delivery (delivery is limited to domestic)
Updated menu every month
Each month, we will introduce two recipes for the "main dish" and "side dish" recommended by the chef himself.
Flow to use
1. Purchase Chefon products (meal kits and recipes) at the KAI store Please select your desired delivery schedule from the candidate dates and purchase. The basic deadline for orders is 23:59 on the Sunday before delivery. *Limited quantity
2. Watch the video from the URL in the email
After placing your order, we will send you a confirmation email. Please access the URL in the email and watch the menu video for this month. We recommend that you watch it before your meal kit arrives. 3. Receive ingredients
The meal kit will be delivered to the designated location on the designated delivery date. If the food is not cooked immediately, please store it in the refrigerator as soon as possible after receiving it. (Consume within the expiry date)
4. Cook while watching the recipe
Start cooking while watching videos and recipes. You can work smoothly if you prepare seasonings (ingredients), cooking utensils, and serving plates at home before cooking.
Details about this release:
https://prtimes.jp/main/html/rd/p/000000386.000025105.html