KIRINZ Co., Ltd.
An online model contest "Ms.RESORT BRIDAL b" with the theme of "Kariyushi Wedding" will be held in Okinawa!
The Grand Prix is ​​decided by Rock & Pops Violinist "Eru" with 100,000 TikTok followers! !

KIRINZ Co., Ltd. (Headquarters: Shibuya-ku, Tokyo, Representative Director: Kota Uike), which operates a live distribution contest "MODECON" to discover role models of the new era held nationwide, and other digital businesses targeting Generation Z. "Eru" was selected as the Grand Prix of the online contest "Ms.RESORT BRIDAL by MODECON". [Image 1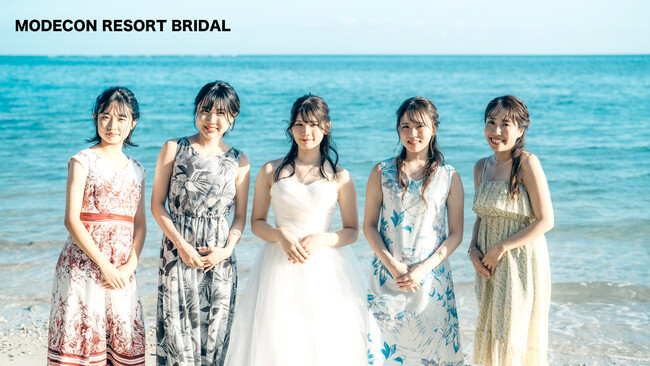 ■ About "Ms.RESORT BRIDAL by MODECON"
This contest is a model contest for women aged 15 to 35 (high school students and above) nationwide.
"MODECON", which started with the desire to "support young people in Japan" and "provide opportunities to shine", celebrated its 9th anniversary this year, including its predecessor contest.
This Grand Prix will show off her wedding dress at the award ceremony held in Okinawa and acquire the right to post on the official website as a product introduction model for the Kariyushi wear brand "MAJUN OKINAWA", and will play an active role as a role model for the next generation.
[Image 2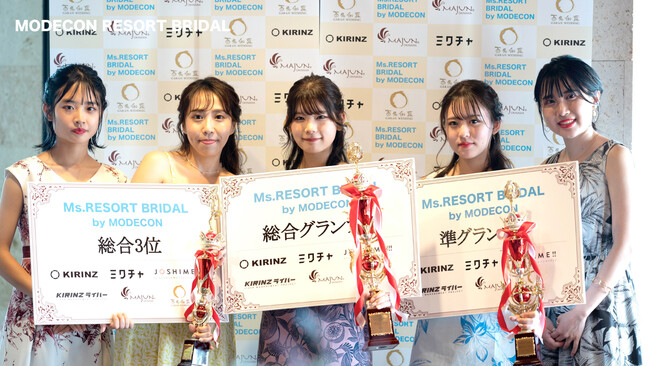 Official website: https://kirinz.tokyo/modecon/resobragirl/
■ Comment from Grand Prix "Eru"
-Eru-san-
[Image 3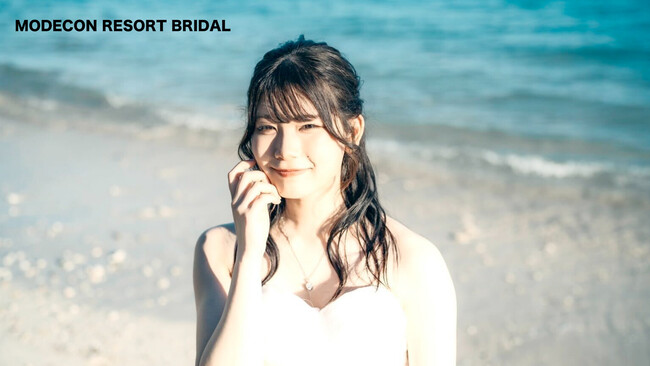 Hobbies: Playing pop rock songs on the violin, gymnastics
Future dream: I want to be a pop violinist
Twitter: https://twitter.com/eru_mixchannel
Instagram: https://www.instagram.com/eru_violin/
TikTok: https://www.tiktok.com/@eru_1111
When I decided to participate in this event, I didn't think I would win the Grand Prix at all, but I was able to receive the Grand Prix, which is a wonderful prize, because it was a three-month period in which I really enjoyed working with the listeners every day. I'm really happy.
My delivery slot was mainly for playing the violin, but there are still few people who know about my future dream of becoming a rock violinist. I was delivering it with the feeling that it was. Due to my schoolwork and club activities, I have less time to stream and plan than other people, but I tried to stream in a way that I could enjoy in less time.
Being able to win the Grand Prix at this event and being able to participate in a wonderful award ceremony in Okinawa became the last unforgettable memory of my high school life. Last but not least, I would like to thank everyone who has cooperated and supported me in every way over the past three months.
■ Comment from runner-up "Maple"
-Maple-san-
[Image 4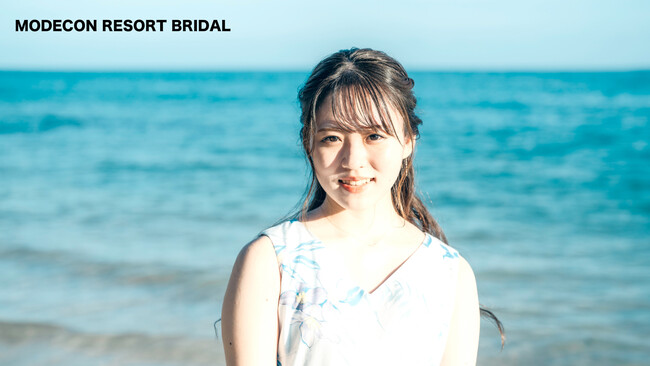 Hobbies: making sweets
Future dream: I want to be able to be active in SNS such as creator, influencer, distribution etc.
Twitter: https://twitter.com/e55__46
TikTok: https://www.tiktok.com/@_maple_55
I never thought I would win the semi-Grand Prix, so I feel that I have grown a lot since I started streaming. Thank you very much to all of you who have supported me for 3 months, and to those who have RTed and voted every day.
Although I had experience streaming on other apps, I was very nervous at first because it was my first time participating in an event on Mikucha. I still don't know how to use the app. Thanks to the fans, I was able to enjoy streaming every day.
Thanks to all of you, I was able to get a wonderful ranking of 1st place in the second and semi-final examinations. Thanks to that, I was able to work with a strong feeling that I would win first place in the final as well. After entering the final judging, there were many things that didn't go as I expected, and there were times when I was depressed, but I said, 'I like Maple's smile, so smile! ', I felt that I was really supported by a lot of people.
My dream is to become an influencer who can be active on SNS. We will continue to challenge various things. I will do my best, so please continue to support me in the future. And thank you very much for your warm support at Mikucha.
■ "Ms.RESORT BRIDAL by MODECON" Sponsor
-MAJUN OKINAWA-
[Image 5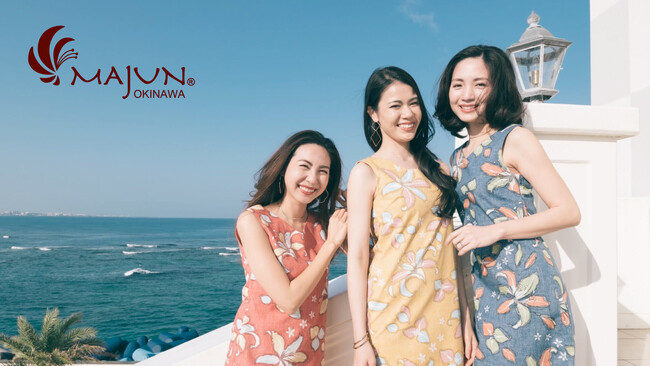 "MAJUN OKINAWA" is a Kariyushi wear brand that is hand-stitched one by one by craftsmen.
The materials are carefully selected so that you can spend a comfortable time, and the design incorporates world culture and fashion trends based on the traditions, culture, and nature of Okinawa. , we deliver worldwide.
Combined with the design that combines coolness and elegance, it has become a fashion partner that excites the wearer's mood from the moment he puts it on.
"MAJUN OKINAWA"
Official website: https://www.majun-okinawa.jp/
Twitter: https://twitter.com/MAJUN_OKINAWA
Instagram: https://www.instagram.com/majunokinawa/
Facebook: https://www.facebook.com/majunokinawa/
LINE: https://page.line.me/hvz4109r
-Hyakuna Garan-
[Image 6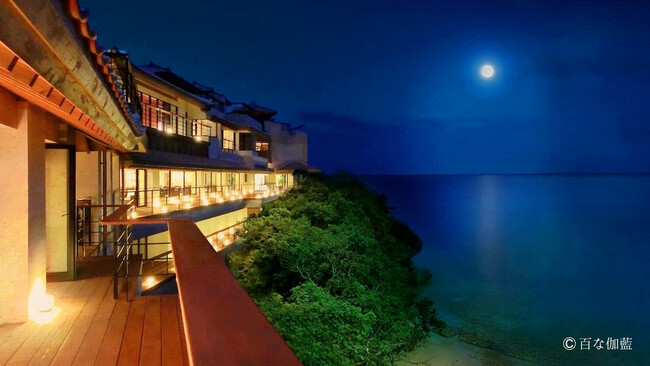 Hyakuna, Nanjo City, located about 30 minutes by car from Naha Airport, is a mysterious land known as the stage of the Ryukyu creation myth.
A Japanese Ryukyu style hotel using Okinawan materials such as red roof tiles and Chagi wood appears beyond the landscape of sugar cane fields and the deep blue sea.
As the name "garan" means "a clean and quiet place", there are many sacred places such as Kudaka Island and Utaki in the neighborhood. After the ceremony on the private beach or in the garden, you can treat your guests to the best of hospitality with Ryukyu Kaiseki. Official website: https://www.hyakunagaran.com/
Official Instagram: https://www.instagram.com/hyakunagaran.resort/?hl=ja Official Facebook: https://www.facebook.com/HyakunaGaran.Okinawa
■ About KIRINZ Co., Ltd.
Established as a "marketing company for female college students" from the event management business that was the predecessor of student days. In order to deliver the "raw voices of female college students" to the market, we provide new forms of PR as solutions, such as event promotion, liver promotion, and female college student marketing, centered on the online beauty pageant "MODECON" management business. Recently, with the vision of "UP 'ROAD' DREAMER.-Creating a 'road to the future' and a 'place of transmission' for those who chase their dreams-", we will deliver information and services for all Z generations. , We will expand the community and business where Generation Z conveys information and services.
■Company profile
Name: KIRINZ Co., Ltd.
Representative: Representative Director Kota Uike
Location: KIRINZ Building, 5-8 Sarugakucho, Shibuya-ku, Tokyo Established: April 27, 2016
URL: https://kirinz.tokyo/
MODECON: https://modecon.jp/
JOSHIME!!: https://joshime.com/
KIRINZ Liver: https://kirinz.tokyo/liver/
-Inquiries about this contest-
KIRINZ Co., Ltd.: Koya
TEL: 03-6432-9675 MAIL: contest@kirinz.tokyo
Details about this release:
https://prtimes.jp/main/html/rd/p/000000293.000019847.html