Lotus Laboratories Co., Ltd.
[Recommended for gifts in autumn and winter] Newly released gift set Life Trim "Aroma Epsom Salt" that is comfortable at home
The much-talked-about conditioning supplements "NMN" and "AGP" are now on sale.
For autumn and winter, "Tonoeru" from the outside of the body -Life Trim Aroma Epsom Salt-
When the seasons change from summer to autumn and winter, the temperature changes and the cold make it easier to get sick. In such a case, we recommend that you prepare your body with a slow and relaxing bath time.
Life Trim Aroma Epsom Salt is a 100% domestically produced bath additive made from only high-purity food-grade magnesium sulfate and 100% naturally-derived essential oils. By bathing in hot water containing Epsom salt, magnesium, which is a mineral component of Epsom salt itself, is absorbed through the skin and supports the body's mineral balance.
Lotus Laboratories Co., Ltd. (Headquarters: Shibuya-ku, Tokyo, Representative: Jiromaru), which operates the brand "Lifetrim" that proposes high-quality grooming lifestyle goods based on the concept of "be yourself, be comfortable, and set up." Keiko) will release a new gift set for the popular product "Aroma Epsom Salt". We will deliver a gift that warms your body perfect for autumn and winter.
[Image 1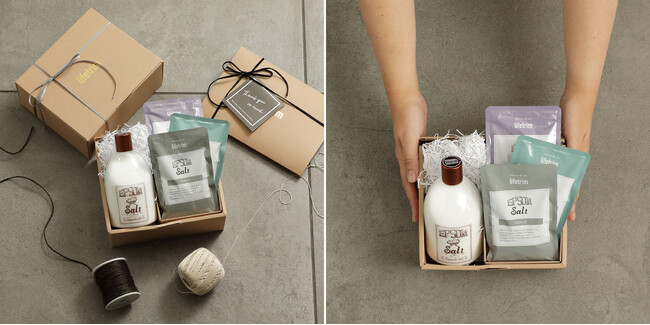 For autumn and winter, "Tonoeru" from the outside of the body -Life Trim Aroma Epsom Salt-
When the season changes from summer to autumn and winter, the temperature changes and the cold make it easier to get sick. In such a case, we recommend that you prepare your body with a slow and relaxing bath time.
Life Trim Aroma Epsom Salt is a 100% domestically produced bath additive made from only high-purity food-grade magnesium sulfate and 100% naturally-derived essential oils. By bathing in hot water containing Epsom salt, magnesium, which is a mineral component of Epsom salt itself, is absorbed through the skin and supports the body's mineral balance.
Renewal of package design
[Image 2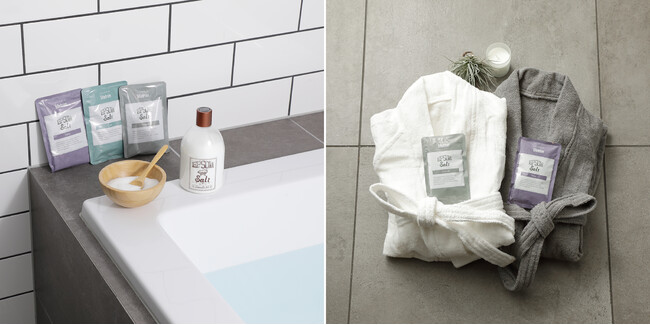 In 2022, the package of Aroma Epsom Salt has been renewed.
A calm nuanced color inspired by the fragrance is a design that can be used by men and women of all ages.
It is
●You can choose from 3 scents.
◇Sleep Relaxing lavender blend
◇Calm Gentle and warm geranium blend
◇Natural Unscented that can be used in various scenes
[Image 3

90g (pouch type) 500 yen (tax included)
480g bottle type (5 times) 2,580 yen (tax included)
* Bottle type scent is Calm only
Two types of eco-friendly gift packages
We have gift sets for a variety of occasions.
LIFE TRIM is a brand that shares the joy of "making things up". [Image 4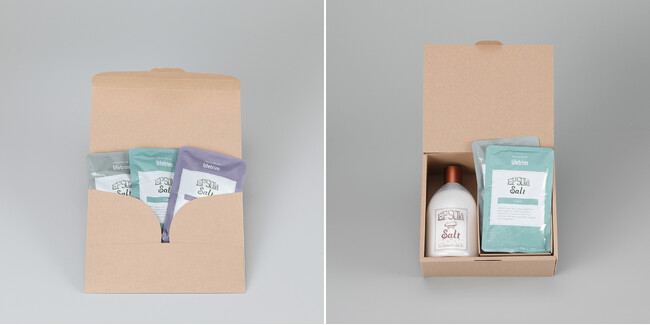 A compact gift set containing three Epsom salt pouches. (Photo right) Considering the environment, the gold logo gives a special feeling to the package of kraft paper that can be recycled. Recommended as a gift to convey your daily "thank you".
●A gift box that allows you to combine products according to your wishes. (Left photo)
You can freely customize it according to the scene, such as wedding gifts, birthdays, baby gifts, etc.
Together with two types of supplements to prepare from the inside of the body We propose habits that can be restored from the inside of the body. Lifetrim released two types of supplements.
We propose a comfortable daily life with "Totoeru Supplement". [Image 5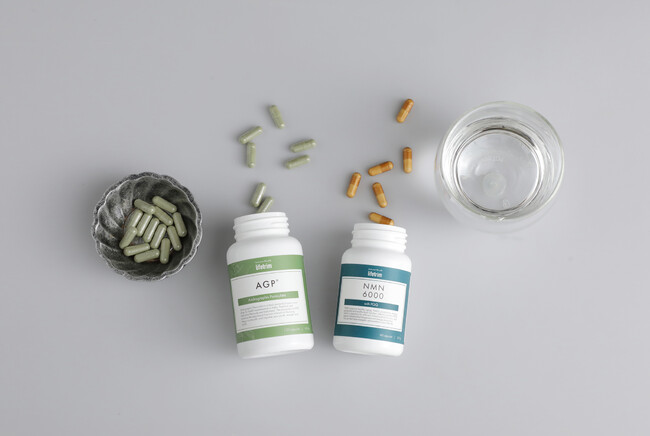 – Lifetrim AGP – (left photo)
The ancient herb "Senshinren" supports your "tour" and "protection". The main raw material of AGP (R), "Andrographis Paniculata", is a plant native to Southeast Asia, and has been used for health maintenance since ancient times in India, Thailand, the Indochina Peninsula, and Indonesia. It's a herb. The component "andrographolide" contained in the leaves and stems of "Shinshin Ren" supports "circulation" and "protection" with the power of plant-derived power. It is a supplement that contains plenty of the power of nature, made into a capsule of fine powder obtained by drying and pulverizing whole Sensinren.
Price: 12,000 yen (tax included) for 120 capsules
● – Lifetrim NMN – (right photo)
The aging care ingredient "NMN" and "PQQ" that supports "clearness" support you to always shine Inner beauty that maintains beauty and health
, and developed an NMN supplement that supports youthfulness and builds a rust-free body.
We are committed to complete domestic production and carry out thorough quality control. NMN (nicotinamide mononucleotide)
is a substance that is naturally produced in the body of humans and other organisms, and is attracting attention as a substance that is expected to contribute to anti-aging. It also contains a coenzyme "PQQ" that helps maintain health and beauty. Recommended as a self item for those who want to stay young and lively forever.
Price: 60 grains 19,980 yen (tax included)
Decided to participate in the exhibition "CREATION AMOUR2023SS" to be held from October 12th
We will participate in the 12th Creation Amour, a comprehensive lifestyle exhibition where you can enjoy comfortable and high quality. This is an exhibition that introduces carefully selected brands from all categories such as beauty, clothing, food, and housing.
At the exhibition, you can try and purchase Life Trim products.
[Image 6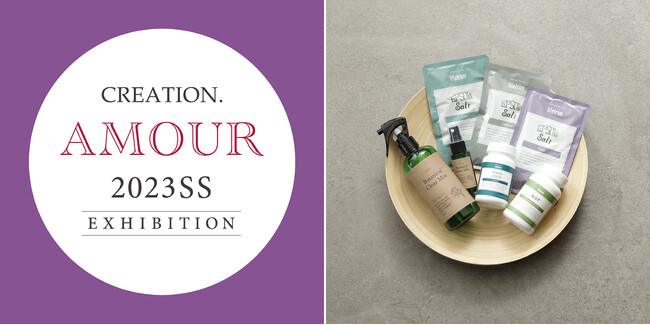 [12th Creation Amour]
Date: October 12th (Wednesday) to 14th (Friday), 2022
Time: 12th (Wed) 13:00-19:00
13th (Thursday) and 14th (Friday) 10:00-18:00
Location: MORI on the 2nd floor of TRUNK (HOTEL)
5-31 Jingumae, Shibuya-ku, Tokyo
Official website: http://www.parfaitfraise.com/creation_amour About Lotus Laboratories Co., Ltd.
[Image 7


Brand concept: "Be yourself, be comfortable, and be prepared." 【Company Profile】
Company name: Lotus Laboratories Co., Ltd.
Head office location: 5-25-17 Yoyogi, Shibuya-ku, Tokyo
Representative Director: Keiko Jiromaru
Business description: Import, manufacture and sale of cosmetics and health foods; planning, development and sale of household goods; planning, development and sale of hygiene-related products
Established: June 2021
Company HP: https://lotuslab.jp
Brand HP: https://lifetrim.jp
Instagram: https://www.instagram.com/lifetrim_official/
Details about this release:
https://prtimes.jp/main/html/rd/p/000000001.000109210.html