Mercury Co., Ltd.
Two days and one night in the world of fairy tales.
An immersive theater where the audience becomes a "member of the story" "Theatre where you can stay" will be performed at a hotel in Osaka from March 2023

Enjoy a play while staying at a hotel "New sensation night
entertainment" The theater where you can stay is "Hotel Indigo" at HOTEL SHE, OSAKA (Osaka Prefecture / Osaka City). The period is from March 3, 2022 (Friday) to April 24 (Monday).
The fastest lottery for tickets starts today, October 3rd (Monday). Official site: https://tomareruengeki.art/indigo/
[Image 1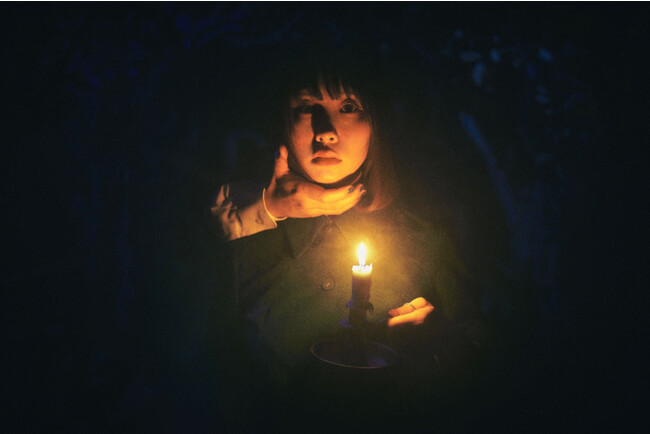 [Image 2


From the preview video of the play "Hotel Indigo" where you can stay overnight "Stayable theater" is an immersive theatrical work planned and produced by HOTEL SHE, which can be viewed and experienced while staying at an actual hotel.
By adopting a method called "Immersive Theater"*1, which is a hot topic in New York's Off-Broadway, you can freely walk around the hotel and give the audience a role, so that the audience and the stage are different. You can enjoy the experience of entering the world of stories without feeling the boundaries.
[Image 3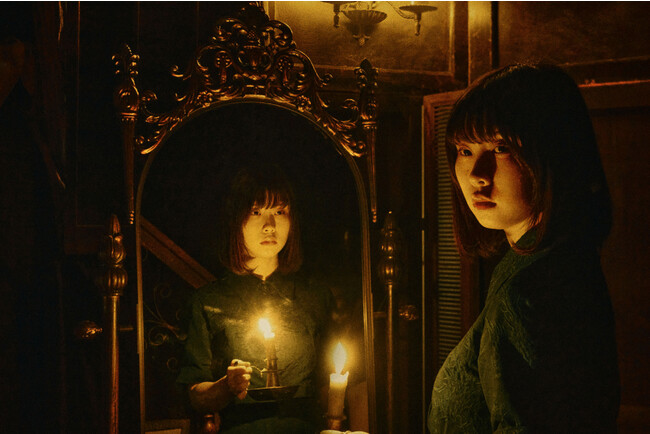 *1 Immersive theater is a general term for "experience-based theater productions" that began in London in the 2000s. Breaking away from the conventional structure of "the audience sitting in the audience seats and appreciating the performers on stage," this performance creates a new relationship between the work and the audience.
The setting is a hotel in the middle of the night. Dress up and go out. The entire hotel building (3 floors, 1,200 square meters in total) is set as the stage, and the lobby, guest rooms, corridors, and courtyard are enveloped in a strange and fantastical sound and light. The "story experience" starts at the same time as check-in, and there is no pre-determined opening and closing time.
The concept of this performance is "staying in a fairy tale". You can freely wander around the building and enjoy the experience of becoming a resident of a fairy tale before you know it, while exchanging words with the characters.
[Image 4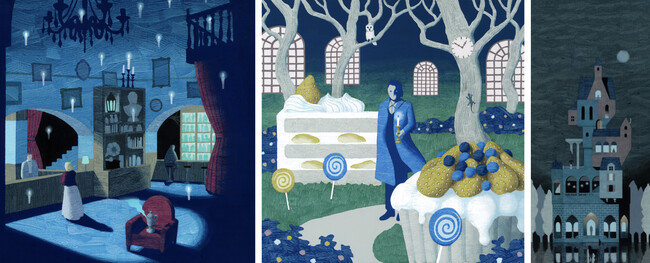 Image illustration of the play "Hotel Indigo" where you can stay overnight story
Indigo Myers Hotel, a distorted Western-style building with indigo bricks. Raised as the adopted daughter of the owners, Mr. and Mrs. Myers, Emma worked as a maid at the quaint hotel.
A few years ago, his wife, Tess Myers, was considering closing the hotel, which had begun to decline after her husband's death. Emma can't hide her shock at losing her only home. When I was languidly looking at the ceiling of the lobby, the chandelier gave off light like a starry sky, and a beautiful singing voice resounded throughout the hotel.
From that night onwards, rumors spread that Indigo was known as the "Starry Hotel". With the cooperation of Phil, a businessman who has been in contact with the Myers family for a long time, he gradually regains popularity.
Tonight is the first party that guests are invited to. When the time comes, the guests shout at the chandelier that transforms into a starry sky as usual, but some people object to it.
The boundaries between dreams and reality are lost, and indigo ghosts appear with a great number of voices.
After chasing the ghosts, what unfolded before them was a scene like a "nightmare" seen while being haunted by a high fever.
[Image 5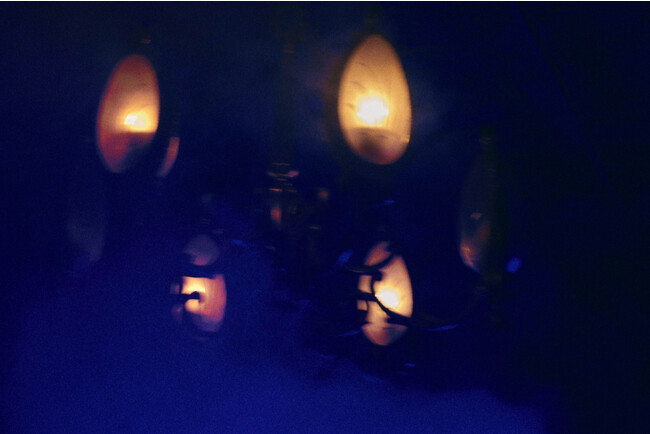 After watching, along with cocktails and fantasy dishes,
Immerse yourself in the afterglow of the stage all night long. After watching, you can enjoy cocktails in the bar lounge or in your room while talking about the scenes you experienced, and the story will gradually become clearer.
In addition to cocktails, unusual fantasy dishes such as biryani with plenty of butter and chocolate soup
Or, the next morning, you can enjoy a breakfast inspired by the world view of the work.
[Image 6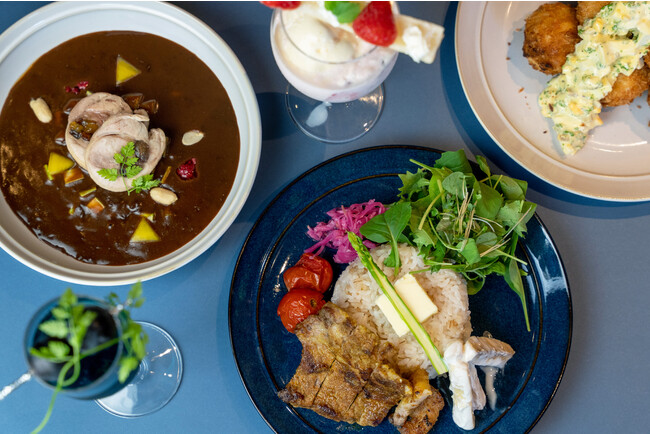 [Image 7


All drinks and food menus can also be enjoyed in your room.
The story experience continues until check-out the next morning… All guest rooms are equipped with record players, and special productions are also available in line with the world of the story. With a slightly different mechanism from the usual HOTEL SHE, OSAKA, you can enjoy the experience of staying at the hotel that is the stage of the story from check-in to check-out.
[Image 8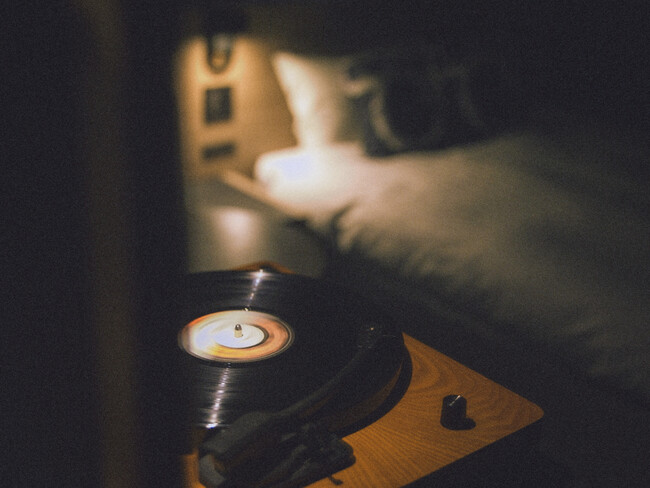 All guest rooms are equipped with record players.
Overview of the event
Name of performance: "Hotel Indigo", a theater where you can stay overnight Dates: Friday, March 3, 2023 to Monday, April 24, 2023 *There may be days off Check-in: 18:30 ~ 18:45 (INDIGO VIP ROOM only 18:00 ~ 18:10) Check-out: 12:00 the next morning
Location: HOTEL SHE, OSAKA (1-2-5 Ichioka, Minato-ku, Osaka-shi, Osaka) Fastest ticket lottery application (for performances in April): October 3 (Monday) 20:00 to October 10 (Monday) 23:59
From 42,000 yen (tax included) per room (from 21,000 yen per person) *Secondary ticket lottery and general sales schedule will be announced later. *Prices vary depending on the date of stay. Please refer to the official website for details.
Official site: https://tomareruengeki.art/indigo/
Screenplay/Director: Akira Yamazaki
Sponsorship/plan: Theater where you can stay
Details about this release:
https://prtimes.jp/main/html/rd/p/000000031.000061216.html