Ashibi Company Co., Ltd.
Metaverse "Virtual Okinawa" from Okinawa announces collaboration with HIKKY, which operates the world's largest VR event

From Okinawa to the world! Metaverse "Virtual Okinawa" operated by Ashibi Company Co., Ltd. (Representative Director: Yoshihiko Katagiri, Location: Naha City, Okinawa Prefecture, hereinafter Ashibi Company), which plans and develops attractive entertainment content, is the world's largest VR event. We are pleased to announce a collaboration with HIKKY Co., Ltd. (CEO: Yasushi Funakoshi, Headquarters:
Shibuya-ku, Tokyo, hereinafter HIKKY), which founded and operates the "Virtual Market".
Overview of collaboration and future development
As a new challenge for tourism DX, Ashibi Company has been working on various initiatives through "Virtual Okinawa" under the theme of "regional revitalization using the metaverse". While it has been enjoyed by many users, since it was mainly deployed on VR devices and PCs, there were voices saying that it was a hurdle to participate in the Metaverse space.
Through this collaboration, the utilization of the Metaverse development engine "Vket Cloud" that runs on the web browser provided by HIKKY has started. In the future, it will be possible to
participate from devices such as smartphones, making it possible to experience Okinawa more casually in the Metaverse space.
In addition, the first to the "parareal world project
(https://www.hikky.co.jp/service/parareal)" promoted by HIKKY, a "parareal city that anyone can freely interpret and use" Developed "Parareal Okinawa" as a partner company. As a form of regional revitalization, we will realize a VR solution that connects Okinawa to the axis and strive for further regional cooperation.
[Image 1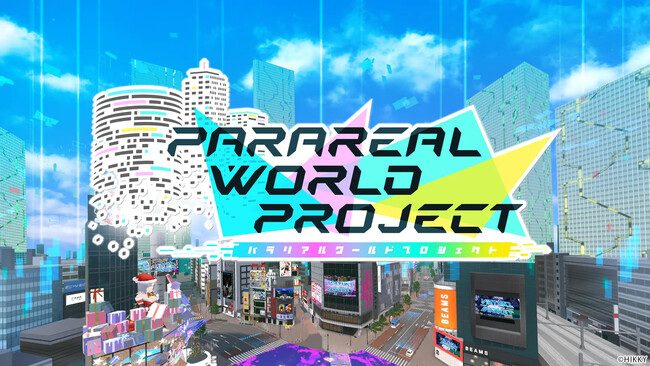 Started browser support at the first large-scale event after collaboration From Okinawa's first virtual festival "OKINAWA JAPAN VIRTUAL FES" (common name: OKIVFES Okibui Festival), browser support (experience on smartphone devices, etc.) is scheduled to start on "Parareal Okinawa". Please look forward to this event, which will be held from October 28, 2022 (Friday) to November 7, 2022 (Monday).
Official website: https://virtualokinawa.jp/okivfes
Related article: https://prtimes.jp/main/html/rd/p/000000023.000062459.html [Image 2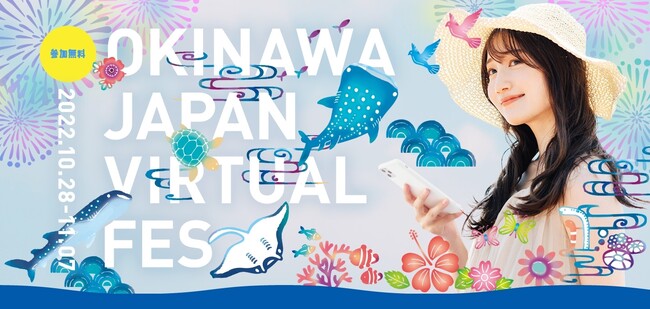 What is Virtual Okinawa?
In 2020, due to the impact of the new coronavirus, the number of tourists from inside and outside Japan has decreased dramatically, and Okinawa is in crisis. The Kokusai-dori Shopping Street, which is famous as a tourist spot, became sparsely populated, and many shops were seen closing their shutters.
In order to overcome this difficulty, Ashibi Company has started to create a virtual space called "Virtual Okinawa" where you can enjoy sightseeing in Okinawa and entertainment unique to Okinawa even if you are far away. We implemented crowdfunding and achieved 6,112,887 yen, 122% of the target amount of 5,000,000 yen.
Since the beta version opened in April 2021, we have held traditional Okinawan events such as Eisa, which have been canceled due to the corona disaster, on the Metaverse, and restored Shuri Castle on the Metaverse. Expand your content. Various people from all over the world are visiting "Virtual Okinawa" to experience Okinawa.
Official website: https://virtualokinawa.jp/
[Image 3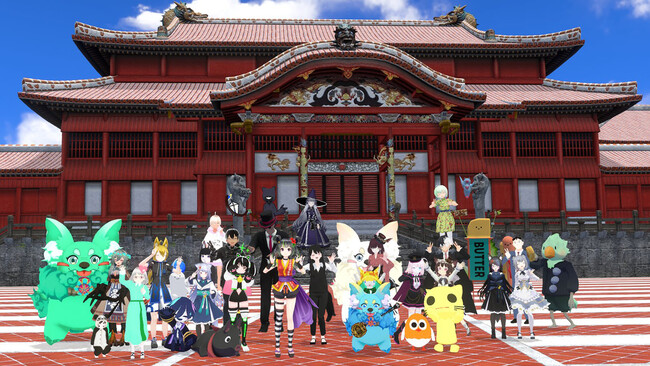 [Image 4

Company Profile
Ashibi Company Co., Ltd.
Established: July 2014
Representative: Yoshihiko Katagiri
Location: 1-19-1 Matsuo, Naha City, Okinawa Prefecture Gojinsha Okinawa Prefectural Office Front Annex 2F
Business description: Game content business / entertainment DX business / Okinawa EX business
Official website: https://ashibi.jp/
Ashibi Company is an entertainment content planning and development company born in Okinawa. We are taking on the challenge of new tourism DX initiatives with "Okinawa x IT technology x entertainment" such as the operation of Metaverse and virtual talent.
Details about this release:
https://prtimes.jp/main/html/rd/p/000000024.000062459.html