MHD Moët Hennessy Diageo K.K.
DOM PERIGNON × LADY GAGA Dom Perignon Rosé Vintage 2008 Lady Gaga limited edition gift box to be released sequentially at major department stores from this winter

MHD Moët Hennessy Diageo Co., Ltd. (Kanda-Jimbocho, Chiyoda-ku, Tokyo) will release "Dom Perignon Rosé Vintage 2008 Lady Gaga Limited Gift Box" from the brand Dom Perignon at major department stores from November 2, 2022. increase.
[Image 1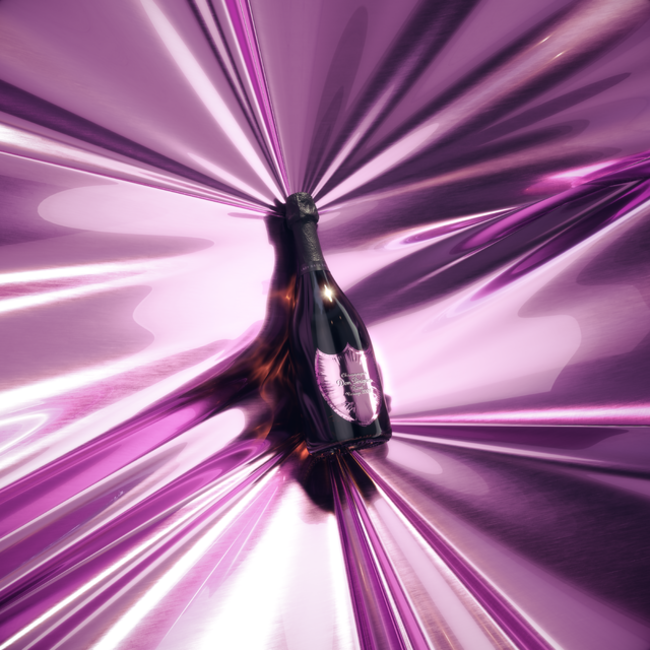 The creative collaboration between Dom Pérignon and Lady Gaga continues this year. Finding harmony in a tense tension, they gave new life to their shared desire to create works with extremes and duality. To create yourself and your own story. And keep spinning the story over and over again. This is what Dom Pérignon embodies in every vintage, and what Lady Gaga does with boundless energy.
The story of Dom Pérignon is a dialogue between vintage personalities and timeless harmonies that define the year. It spells out the paradox of freshness and maturity, and the harmony of light and darkness. The story of Lady Gaga represents the paradox that exists between iconic and avant-garde styles. Pushing the boundaries of creativity by breaking the rules and always adventuring.
Limited design born in creative tension
The 2022 limited-edition bottle explores the self-expansion of the creators of Dom Pérignon and Lady Gaga – the harmony that emerges in the midst of intense tension. The design of this limited edition gift box is extruded from the inside as if it escapes from its own form, and the bulging metallic texture gives an elegant impression. Please enjoy the new collaboration created by both creators. Dom Perignon Rose Vintage 2008
The champagne chosen for Dom Pérignon Rosé is a testament to freedom. Born from a quest for freedom that breaks through the limits of creativity without being bound by convention. Dressed in the wild, radiant red of Pinot Noir, it captures the strength and vitality of the Maison's bold assemblage*.
Dom Pérignon Rosé Vintage 2008 immediately reveals a bouquet of raspberries and wild strawberries, followed by a soft fusion of irises and violets. After that, the nuances of green scents such as privet, angelica, and camphor trees spread throughout the inhaled fragrance. As for the taste, the acidity that characterizes the vintage wraps around the skeleton of Pinot Noir and gives it a gorgeous color. It finishes with strong peony and white pepper notes.
* Blending
[Image 2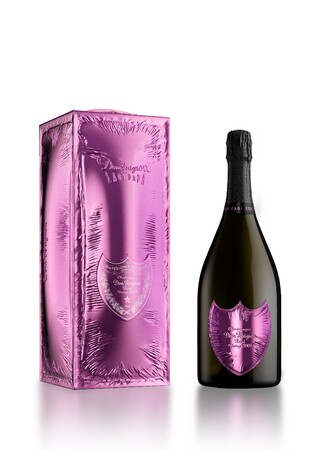 Dom Perignon Rose Vintage 2008 Lady Gaga Limited Gift Box Product Overview Product Name: Dom Perignon Rose Vintage 2008 Lady Gaga Limited Gift Box      Dom Perignon Rose Vintage 2008 LADY GAGA Limited Edition Gift Box Frequency: 12.5 degrees
Capacity: 750ml
Suggested retail price: 55,500 yen (tax excluded) / 61,050 yen (tax included) Sales period: Scheduled to start selling sequentially at major department stores from November 2, 2022
"Dom Pérignon Rosé Vintage 2008" Tasting Notes
Climate and Harvest in 2008
In 2008, the weather was extremely unusual, with many days covered in overcast clouds, in the last 10 years of continuous good weather. Both spring and summer suffered from a severe lack of sunshine and low temperatures, but the sunny weather in September, which came later than usual, miraculously saved the vintage. Grape harvest began on September 15th, with clear skies and north/north-east winds that ultimately created perfect conditions. Harvesting the grapes took place over a long period of time to take advantage of this unexpected climate. The maturity of the grapes far exceeded expectations, resulting in a balanced and wholesome wine of unprecedented high standards.
scent
A bouquet of raspberries and wild strawberries instantly spreads, followed by a gentle fusion of irises and violets. In the inhaled fragrance, nuances of green scents such as privet, angelica, and camphor trees spread throughout.
Taste
When you put it in your mouth, the full-bodied taste and silky texture envelop the whole, gradually giving off a bold presence. The acidity that characterizes the vintage envelops the skeleton of Pinot Noir and colors it gorgeously. It finishes with strong peony and white pepper notes.
Details about this release:
https://prtimes.jp/main/html/rd/p/000000576.000006986.html