money partners
Every day gold and silver! Information on Manepa's daily special campaign
Money Partners Co., Ltd. (President: Hideharu Fukushima, Headquarters: Minato-ku, Tokyo, hereinafter referred to as "our company") has the industry's narrowest time for "everyday gold and silver (commodity CFD trading)" from 17:00 to 26:00. We offer standard spreads of "Gold/USD 0.2 pips" and "Silver/USD 0.2 pips".
Furthermore, from 26:00 to 17:00, a cashback campaign will be held with a maximum cashback increase of 25% depending on the number of trading days. / US$ 1 unit (10toz) will be 1 yen cash back.
[Image 1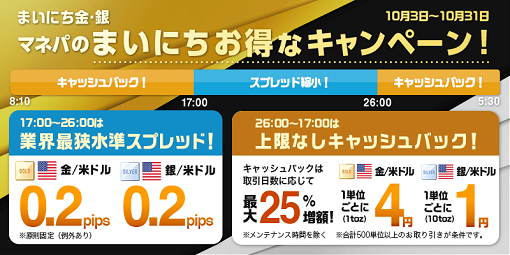 Up to 25% increase in cashback amount depending on the number of trading days! -Overview-
During the campaign period from 17:00 to 26:00, the spreads of "Gold/USD" and "Silver/USD" will be reduced as shown in the table below.
In addition, during the campaign period from 26:00 to 17:00, the total amount of new and settled transactions in "Gold/USD" and "Silver/USD" will be cashed back without upper limit as shown in the table below. I will.
[Image 2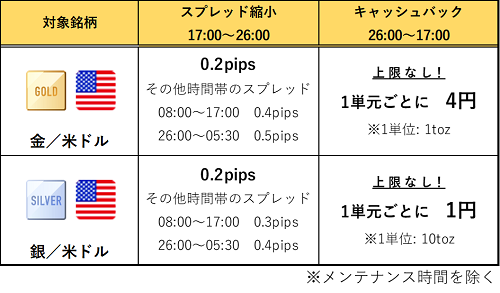 In the cashback campaign, the final cashback amount will be increased as follows, depending on the number of days the cashback eligible transactions are made during the period. In addition, during September (8:10 on September 1st to 5:30 on October 1st), regardless of the brand or amount, you can trade with "Everyday Gold / Silver" once (either new or settlement). For those who did, the number of transaction days will be counted as +5 days, and the increase rate will start from 3%.
[Image 3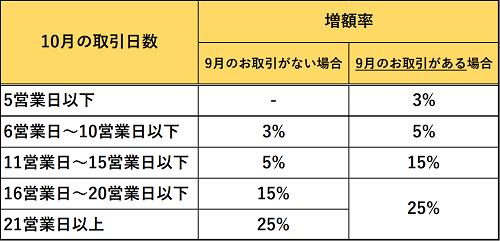 [Image 4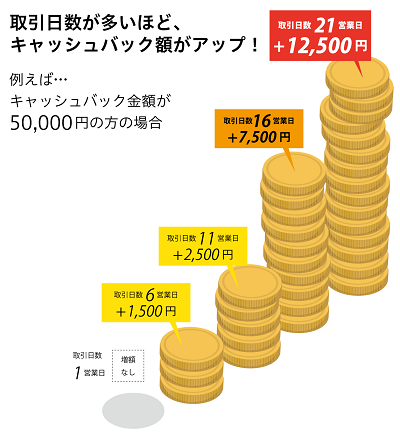 Period: October 3, 2022 (Monday) 8:10 to November 1, 2022 (Tuesday) 5:30 Target: All customers who have an account with us
* Those who are eligible for the "new account opening campaign" cannot participate in the cashback of this campaign (spread reduction will be applied).
Please check the details from the following page
https://www.moneypartners.co.jp/campaign/2022/cfd_202210-1.html *Spreads may be unavoidably widened in times of sudden changes such as when major economic indicators are announced, or when liquidity drops markedly on national or international holidays or early in the morning on weekdays.
*The condition for cashback is that the transaction volume for cashback is 500 units or more in total of "Gold/USD" and "Silver/USD". *The cashback amount will be calculated separately for "gold/US dollar" and "silver/US dollar".
*The number of days traded between 26:00 and 17:00 for either gold/US dollar or silver/US dollar is eligible.
*If you make a transaction only between 17:00 and 26:00, it will not be counted as a trading day.