money partners
Golden Manepa Time (17:00 to 26:00) is the industry's narrowest spread for all 18 currency pairs in October!

Money Partners Co., Ltd. (President: Hideharu Fukushima, Headquarters: Minato-ku, Tokyo, hereinafter "Money Partners") is the industry's largest in all 18 currency pairs at Partners FXnano during Golden Manepa Time (17:00 to 26:00). We will continue the campaign to offer narrow spreads in October. Fixed in principle (with exceptions) [Image 1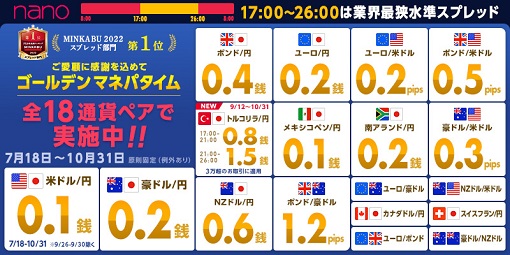 [nano] From 17:00 to 26:00, trade with the narrowest spreads in the industry! Overview: At Partners FXnano, we will continue the campaign in October that allows you to trade with the industry's narrowest spreads during the time zone (Golden Manepa Time) from 17:00 to 26:00. Fixed in principle (with exceptions)
In addition to major currency pairs, all 18 currency pairs are eligible, such as the popular emerging country currency "Mexican peso / yen" and the "dollar straight" preferred by experts. Please experience trading with the narrowest standard spread in the industry. Period: July 18, 2022 (Monday) 7:00 to November 1, 2022 (Tuesday) 5:55 Please check the following page for details
https://www.moneypartners.co.jp/campaign/2022/fx_202207-5.html [Image 2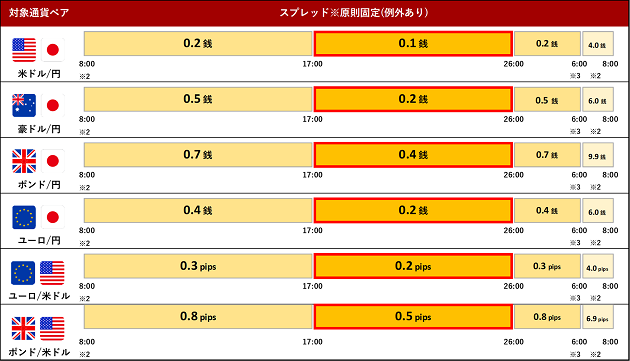 [Image 3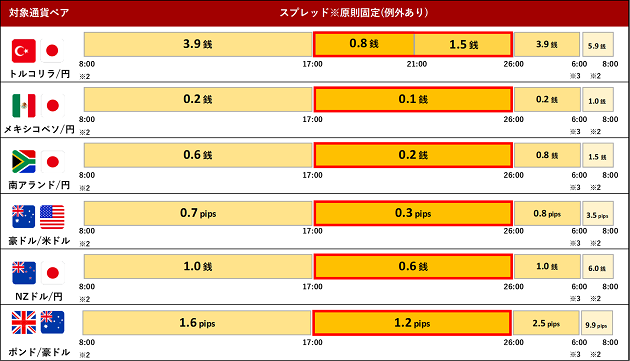 [Image 4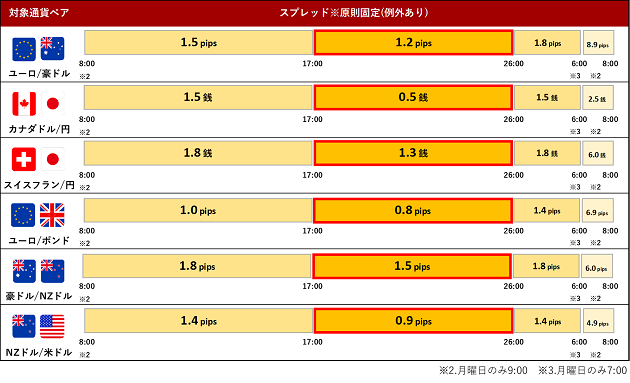 *1. Spreads may be unavoidably widened when there is a sudden drop in liquidity, such as when major economic indicators are announced, or when there is a significant drop in liquidity, such as on national or international holidays or early in the morning on weekdays.
Maintenance hours (Tuesday-Friday 5:55-6:10, Saturday 5:50-Monday 7:00) are not included in the applicable time.
*4.For USD/JPY between 5:30 and 7:30, you can order up to 100,000 currency per transaction.