Moon Creative Lab Inc.
Focus on cutting-edge research next to AI. "What does artificial life (ALIFE) reveal about us" from the audio education media VOOX starts distribution today

In this series, we will focus on the AI ​​evolution system "ALIFE (artificial life)". Mizuki Oka, an associate professor at the University of Tsukuba, who is a leading expert in artificial life research, will introduce the latest research results while unraveling the evolutionary process of living things. It is a series that gives us hints for our own evolution and growth.
[Image 1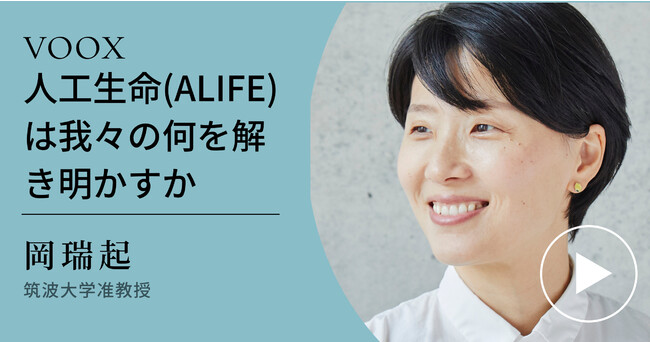 Creating an Evolutionary Mechanism? What is "Artificial Life (ALIFE)"? Will AI that replaces human intelligence become a reality? The forefront of computer science is "AI", and many people are paying attention to its potential. The theme of this series is "ALIFE (artificial life)", an evolutionary system of "AI". This is research that attempts to artificially create mechanisms for the evolution of humans and life by making machines more human-like.
Research on artificial life provides hints for our evolution and growth In this series, Dr. Mizuki Oka, an associate professor at the University of Tsukuba and a leading expert in artificial life research, introduces a variety of research. For example, in an experiment in which a robot solves a complex maze, the best result was not a robot that pursues a goal in a straight line, but a robot that tries many new things. From these results, Mr. Oka suggests that "creativity is not a talent, but a habit." In this way, the
evolutionary process of living organisms has been unraveled from the research of artificial intelligence. In addition, the research results are all hints for our current evolution and growth.
10 minutes per episode, free for 2 weeks from today. Please listen to it during your commute time, work or housework.
"What does artificial life (ALIF) reveal about us?" 6 episodes 60min Episode 1. What is artificial life (ALIFE)?
Episode 2. Is Creativity a Talent?
Episode 3. Is Avoiding Competition Running Away?
Episode 4. Is talent genetic or environment?
Episode 5. Are Individual and Collective Interests Compatible? Episode 6. What is the future of AI?
Profile of Mizuki Oka
Associate Professor, Faculty of Information and Systems, University of Tsukuba / Technical Advisor, Blank Space Co., Ltd. In 2008, completed the doctoral course at the University of Tsukuba. Doctor of
Engineering. In the same year, he became a specially appointed researcher at the Center for Structuring Knowledge of the University of Tokyo. In 2013, he assumed his current position after working as an assistant professor at the University of Tsukuba. Specializes in artificial life, web science, and data science. Chief examiner of the "Artificial Life Research Group" at the Japanese Society for Artificial Intelligence. (Germany) Project Manager of Exploratory IT Human Resource Discovery and Development Project,
Information-technology Promotion Agency. Conducts research on data analysis and utilization using artificial life technology, machine learning, and deep learning. Based on research at university, he is focusing on the social implementation of new technologies. He is the author of ALIFE | Artificial Life.
What is VOOX
VOOX is a voice media specialized for learning. We deliver the practical wisdom of the leading people and the live voices that inspire people with the content composition of 10 minutes per episode and 6 episodes. Currently, more than 400 episodes of content are being distributed, and new content is being updated every week. Anyone can enjoy the new series for free for two weeks after the release. You can download the VOOX app from the QR code or link below. [Image 2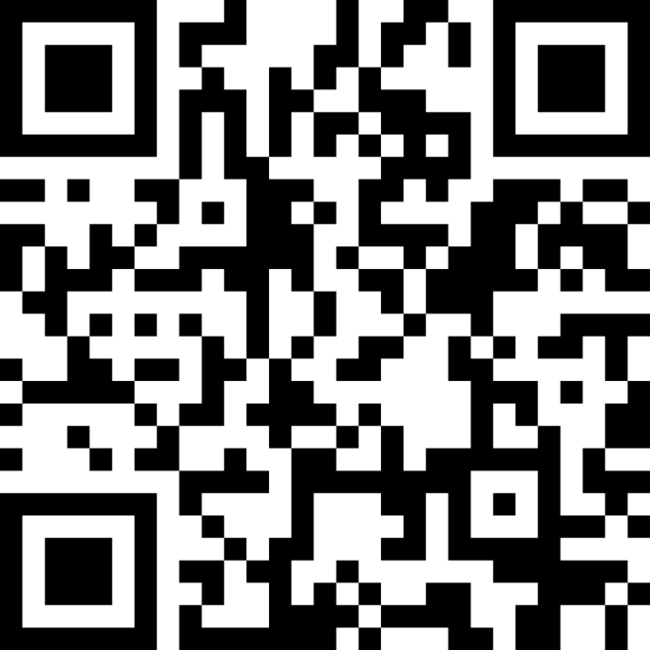 https://voox.onelink.me/KbDS/PRT
■ Inquiries regarding this matter
Moon Creative Lab Inc. VOOX Management Office
Email: support@voox.me
Official page: https://www.voox.me
■Introduction of operating company
Moon Creative Lab is a venture studio that promotes new business development and business incubation for the Mitsui Group. With its long history, Mitsui & Co. has gone beyond the functions and roles of a general trading company, which often created value by "connecting" companies and products in various industries and industries, and has proactively "created" businesses on its own. "I'm trying to evolve into existence. Moon seeks to create new businesses that will have an impact on the world by discovering ideas from all Mitsui & Co. Group employees of more than 44,000, providing functions and environments to materialize them.
Trade name: Moon Creative Lab Inc.
Representative: Yoshikazu Yokoyama, President & CEO
Head office: 660 High Street, Palo Alto, California, 94301, USA Branch: Spring Terrace Omotesando 2F, 3-10-5 Kita-Aoyama, Minato-ku, Tokyo Established: August 23, 2018
URL: https://www.mooncreativelab.com/en/
Details about this release:
https://prtimes.jp/main/html/rd/p/000000117.000060069.html