Mos Food Service Co., Ltd.
50th Anniversary of Okinawa's Return to Mainland Japan x Mos Burger 50th Anniversary Commemorative Burger "Okinawa BBQ Burger" Released -Release limited to Mos Burger in Okinawa from October 5 (Wednesday)-
Mos Food Service Co., Ltd. (President: Eisuke Nakamura, Headquarters: Shinagawa-ku, Tokyo), which develops Mos Burger, will open all 21 Mos Burger stores in Okinawa Prefecture from October 5, 2022 (Wednesday), 50 years after returning to mainland Okinawa. Commemorative "Okinawa BBQ Burger" will be released in limited quantities and regions (finished as soon as it is gone).
On the 50th anniversary of Okinawa's return to the mainland, Mos Burger will also celebrate its 50th anniversary. The first restaurant in Okinawa, "Mos Burger Koza Branch," opened in 1976, at an early stage after its founding. After 46 years, we have 21 stores in Okinawa Prefecture, and the average sales per store is the highest in Japan. This time, we will sell the Okinawa limited product "Okinawa BBQ Burger" with gratitude to everyone in Okinawa Prefecture who has been patronizing us for a long time since the opening of our first store in Okinawa.
It will be the first time in six years since the sale of Okinawa Prefecture limited products since the "Ryukyu Classic Burger" was sold in 2016.
[Image 1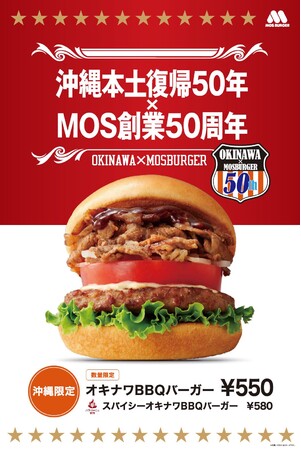 This product was devised based on the opinions of store owners and staff in Okinawa Prefecture, based on the desire to cherish the relationship with the local people. Taking advantage of the sale of region-limited products, we plan to continue to value customer feedback and provide attractive products that make the most of the local characteristics.
● "Okinawa BBQ Burger" (550 yen)
Patty (meat) is placed on a green leaf, layered with mayonnaise type, sliced ​​tomato, and sliced ​​onion. The beef rib is characterized by a good balance of lean meat and fat, and is sliced ​​to a moderate thickness that retains the texture and juiciness. It is a luxurious hamburger that allows you to enjoy the taste of meat while also having a good balance of vegetables.
[Image 2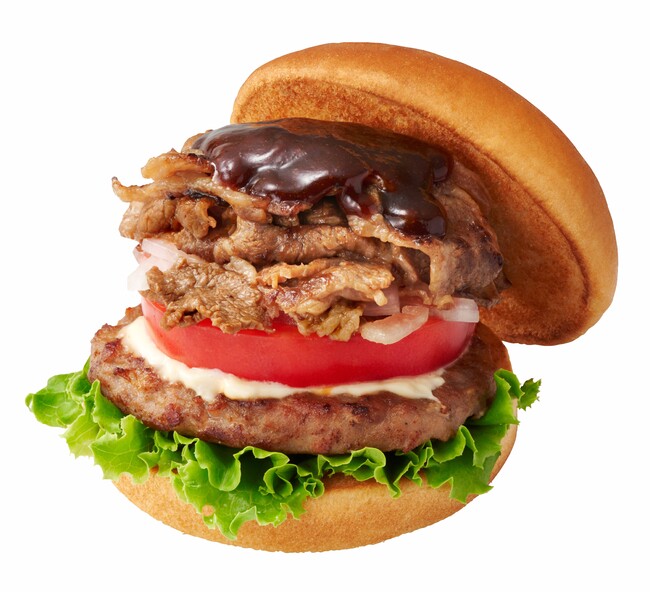 ● "Spicy Okinawa BBQ Burger" (580 yen)
Added jalapeno to "Okinawa BBQ Burger". The spiciness of the jalapeño matches the smoked and spiced sauce for a more stimulating taste. -Outline of new products-
■ Product name/price: "Okinawa BBQ Burger" (550 yen)
"Spicy Okinawa BBQ Burger" (580 yen)
■Sales period: October 5, 2022 (Wednesday) ~ *Limited quantity, ends when sold out
■ Sales stores: All 21 Mos Burger stores in Okinawa Prefecture *limited to regions
At Mos Food Service, we consistently strive to provide products that value the concept of "deliciousness, safety, and health" together with "service with sincerity and a smile." Through the after-order system that we have maintained since our founding and product development that values ​​Japanese food culture, we will continue to practice our management vision of "making people happy through food" and "bringing stores closer and closer to each other." We will proceed with the theme of becoming a shop that is more loved.
Stores may be closed, business hours may be changed, or some menu items may be discontinued. In addition, in order to prevent the spread of the new coronavirus infection, we give top priority to the safety of our customers and strive to ensure that they can be used with peace of mind. For details, please check the official website
(https://www.mos.jp/).
Details about this release:
https://prtimes.jp/main/html/rd/p/000000180.000075449.html