Nestle Japan Co., Ltd.
Directed by Naoko Yamada based on the true story of "KitKat", AI wrote the new song "Start Again" as a TVCM song! "Started with KitKat." The second new TV commercial will be aired from October 3 (Monday) ~ "KitKat" supports a positive step forward ~

Nestlé Japan Co., Ltd. (Headquarters: Kobe City, Hyogo Prefecture, President and CEO Tatsuhiko Fukaya, hereinafter "Nestlé") has launched a new TV commercial for the "KitKat" brand campaign "The trigger is KitKat." The second installment will be broadcast nationwide from October 3 (Monday) and will be released on the brand site. In this new TV commercial, Director Naoko Yamada expresses it in animation based on the true story of a mother and daughter who took a positive step forward with the "KitKat" applied on SNS, and AI is inspired. The new song "Start Again" written by the band is used as a TVCM song. [Image 1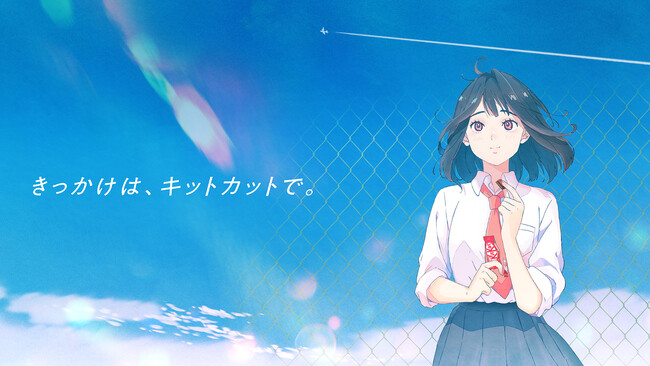 In today's uncertain times, Nestlé is a "opportunity" to convey feelings that could not be conveyed, and an "opportunity" to open up new possibilities that will inspire you and take a step further toward your dreams. Aiming to become a "KitKat", from February 21, 2022 (Monday), director Naoko Yamada and AI will welcome the brand campaign "KitKat" for the first time in about four years. ."It was started. (*1)
(*1) February 2022 press release
https://www.nestle.co.jp/sites/g/files/pydnoa331/files/2022-02/20220221_kitkat.pdf ■ "KitKat" new TV commercial overview
This new TV commercial, which is the second installment, is based on the story of a mother and daughter selected from a total of 2,139 applications on SNS, the true story that triggered the positive step of "KitKat". I'm here. An original animation directed by Naoko Yamada depicts the moments when a mother and daughter were able to express their feelings that they were unable to express, and the moments when they accepted their feelings and took a new step.
In addition, the new song "Start Again", which was inspired by the true story submitted by AI, will be used as the TV commercial song. The phrase "Look for a chance" that appears in the lyrics is an impressive song.
Through the new TV commercial, "KitKat" expresses how it supports people who are hesitant to take a step forward and conveys their feelings to their loved ones.
◇Title: "KitKat is the reason. A chance to connect the hearts of daughters and mothers"
◇Broadcast start date: October 3, 2022 (Monday)
◇ Broadcasting area: Nationwide (excluding some areas)
◇YouTube:
 TVCM              https://www.youtube.com/watch?v=NXJcOPGItIk  Interview video (Mr. AI)  https://youtu.be/uM1jcA4VRNg
Interview video (Director Yamada) https://youtu.be/_EEP1Q2igzQ ◇ Brand site: https://nestle.jp/brand/kit/kikkake/
◇ CM song:
AI
New Digital Single "Start Again"
October 3, 2022 release
Digital distribution: https://lnk.to/saai
[Image 2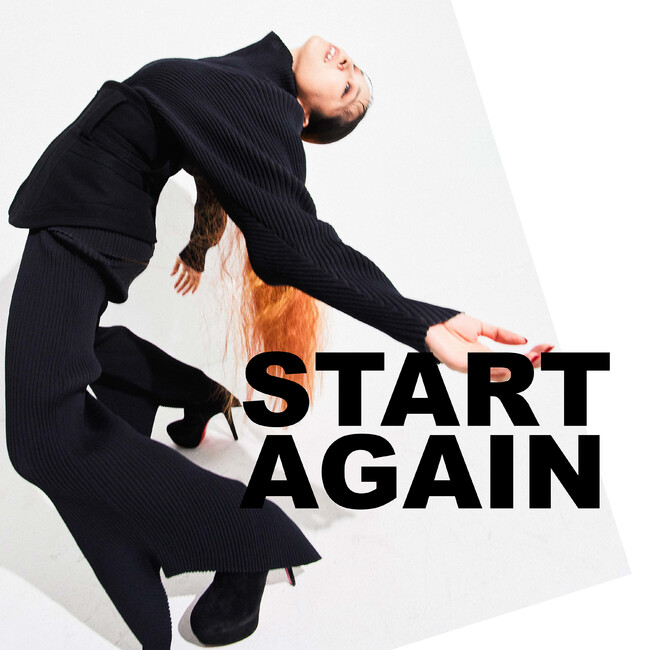 ■ "KitKat" New TVCM Highlights
There are two highlights of the new TV commercial. The first is the "moment of opportunity" that expresses the delicate emotional movements of a mother and daughter, directed by Naoko Yamada. In just 15 seconds, we have condensed a number of images, such as the mother's gesture of lifting her head after exhaustion, the daughter's small step, and the smiles of two people who connect beyond time and space. The second is that we put the words "story based on a true story" at the bottom of the screen to convey that it is a TV commercial based on a "true story". Rather than a one-way transmission, we were particular about pursuing "realism" to truly gain empathy.
[Image 3


[Image 4


[Image 5

Interview with Director Naoko Yamada and AI
Q: The TV commercial is based on a true story. How did you feel when you saw the selected story?
Director Yamada: It's a wonderful story that even if the time and place are different, the two are connected by "KitKat".
I made it so that the animation and AI's music would create a groove and complete it as one form.
AI: I thought it was a story about a busy mother, just like me. I cry when I get messages like this from my kids.
I think it's a wonderful story where you can connect with each other even if you're busy and can't always be together.
Q: What kind of thoughts did you put into the video and music? Director Yamada: When I was a student myself, I had a primitive experience of being encouraged by sending each other messages attached to KitKat. I am very happy to be a part of it.
In this commercial as well, the characters are depicting the moment when they feel positive because of "KitKat".
Please pay attention to the changes in their facial expressions and emotions. AI: I put the importance of finding the trigger and moving forward. Try to find an opportunity to change your feelings, try to go positive, I hope that this song will be an opportunity for everyone who listens to this song to think like that.
Q: After collaborating, what inspired you to create each other? Director Yamada: When I listened to AI's music this time, I felt a sense of tolerance, walking with him, and being gently embraced. I always want to create works like that, so I'm very happy to be able to work with you.
AI: Just looking at the storyboard made me cry from a mother's point of view. In a short time of 15 seconds, it contains a drama that moves people, and the delicate production and use of colors are wonderful. Q: What kind of "opportunity" do you want to deliver to those who see this TV commercial?
Director Yamada: Even if it's not an exaggeration, I'd be very happy if it was an opportunity to take a really small, positive step forward.
AI-san: Every day, when I feel like I'm going up and down many times a day, when I think, "I'm not feeling well,"
I want it to be an opportunity to move forward.
-Reference material-
■ KitKat
[Image 6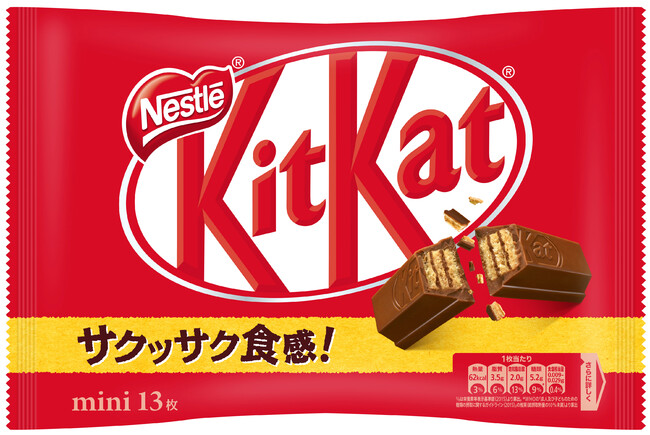 A chocolate brand that has been sold in over 80 countries around the world since its launch in the UK in 1935. In Japan, under the slogan "Kit, your wish will come true.", we have continued to support people who are working hard, such as students for exams, not only during the exam season, but also in various scenes throughout the year. It is popular as a communication tool that conveys feelings of gratitude. In addition, we have gained strong support from customers in Japan and overseas through the development of over 400 flavors such as "KitKat Chocolatery" supervised by a popular pastry chef and flavors such as matcha and sake.
■ "Naoko Yamada" director profile
Animation director and director. Directed works include "Movie K-ON!", "Tamako Love Story", "A Silent Voice", "Liz and the Blue Bird", and "Heike Monogatari".
[Image 7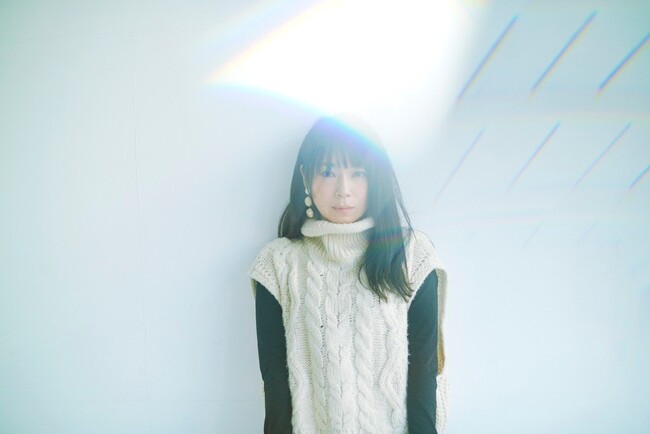 ■ "AI" profile
[Image 8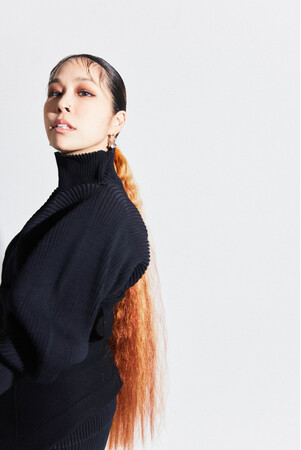 Born in Los Angeles, USA. Born in Kagoshima City, Kagoshima
Prefecture. A full-fledged singing ability trained in a gospel choir, and a dance sense learned at a prestigious art school in LA. Perfect English, bilingual, street sensibility that can also rap. The one and only existence that gains support from the underground to the overground, that is AI.
In addition to top domestic artists such as Namie Amuro and EXILE ATSUSHI, there are also many collaborations with numerous legendary artists across borders such as Chris Brown, Snoop Dogg, The Jacksons, and Chaka Khan. So far, they have participated in the NHK Kouhaku Uta Gassen four times and won the 59th Japan Record Award for Excellent Work. In 2020, he was appointed as an official artist for the youth edition of Davos Conference "One Young World Japan" where
next-generation leaders gather, and "Not So Different" was selected as the theme song. As an SDG's message song, it is a song that contains the thoughts that AI wants to convey the most. The remix of the same song features Awich, the most important artist, and has become a hot topic not only for music fans.
In addition, in June 2021, the new song "THE MOMENT" will be released with the next-generation HIP HOP scene artist ¥ ellow Bucks. It has gained a lot of support from street to overground and is a long hit. In August of the same year, he released his first collaborative work "IN THE MIDDLE" with artist Daichi Miura, who has been a longtime friend and respects each other's works and activities. In addition, the new song "Aldebaran" written and composed by Naotaro Moriyama was used as the theme song for the NHK TV drama series "Come Come Everybody", which will be broadcast from November of the same year. On February 23, 2022, the new album "DREAM" was released, and from May 14th to December, a nationwide tour "AI "DREAM TOUR"" was held with 32 performances in 28 cities.
In this turbulent era, AI will deliver its thoughts through music, personality, and its overflowing "love".
Details about this release:
https://prtimes.jp/main/html/rd/p/000000292.000004158.html