New Heights.
Pleated high-performance face mask with adjuster sold out immediately reappears Currently accepting reservations

A highly functional face mask series that boasts a cumulative sales record of over 150,000 units since its release.
Pre-orders for [Pleated high-performance face mask with adjuster], which sold out immediately last time, are now being accepted at the official online store.
https://newheights-store.com/
[Image 1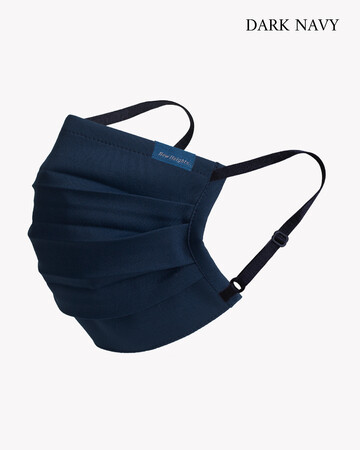 Japanese-made high-performance face masks that combine high
functionality and design continue to sell with the support of many repeaters even today, when masks are oversupplied.
The [Pleated high-performance face mask with adjuster] equipped with the long-awaited adjuster function from the pleated type that first appeared in the series sold out immediately after its debut in June, and has continued to be out of stock.
* As soon as the initial reservation quantity is reached, it will end without notice.
* General sales are scheduled after reservation sales.
Functionality that once you use it, you will not be satisfied with other masks [1] It has overwhelming durability that does not wrinkle or lose its shape even after being used and washed every day for 365 days. The high-performance face mask is made of polyester, so it is resistant to washing and does not wrinkle and keeps its shape. After washing, lightly align it with your hands and let it dry, and it will return to its original shape.
After washing and dehydrating, the moisture retention rate becomes 0% in about 35 minutes by drying outside, and it can be used every day. *Cleared 365 times of washing with a washing method that conforms to quality labeling. (in-house test)
[2] Blocks pollen, dust and droplets
Adopts a specially processed fabric with 3μ to 4μ holes alternately folded to cut 99% of droplets and pollen.
[3] Two-sided structure of [Isofix Super] processed fabric that is comfortable with moisture permeability / waterproof function and mesh fabric that absorbs and dries quickly
The two-sided outer material simultaneously functions with a "special coating resin" that blocks 99% of water and droplets, and a "special ceramic" that quickly releases steam generated by breathing. The lining uses a mesh that allows heat to transfer from the skin to the fabric to provide a cooling sensation, making it extremely comfortable to wear.
[4] The inside of the mask does not get stuffy due to the
water-absorbing and quick-drying function
Breathing steam keeps the inside of the mask stuffy all year round. Isofix Super's special ceramic structure itself is hydrophilic and extremely absorbent (absorbs 100 to 200 times its own weight), and it also has a high moisture release function, so steam does not condense on the coating surface and condensation forms. There is none. The high-performance face mask has a water-absorbing and quick-drying function that prevents stuffiness, making it ideal for sports and daily life.
[5] Soft fiber that gently wraps the skin
The inside of the mask is filled with exhaled air, and the temperature and humidity are high, making it easy for bacteria to grow.
In addition, when the mask is removed, the moisture inside the skin will be robbed as the moisture inside will evaporate rapidly. By giving each thread of the fabric a Y-shaped soft curve, capillary action quickly absorbs sweat and steam, realizing a smooth feel. The fabric absorbs water quickly, is breathable, and has a soft texture that gently wraps around your skin.
* If you feel irritation after use, stop using it immediately and consult a dermatologist.
[6]The size can be adjusted to fit without gaps.
An adjuster function is added and size adjustment is possible. We have designed a pattern that fits most people without any gaps, realizing a comfortable fit.
We have calculated and designed the position of the ear straps to avoid creating gaps and the position of the adjuster so that it does not hit your ears.
* Masks do not completely prevent infection (intrusion).
* This product has not been tested for the new coronavirus.
[Video 2: https://prtimes.jp/api/movieim.php?url=www.youtube.com/watch?v=DbSvFZxus7s]
Product Details
Size: FREE (with adjuster)
Variety of colors: Off-white, cream, black, dark green, dark navy, dark gray [Image 2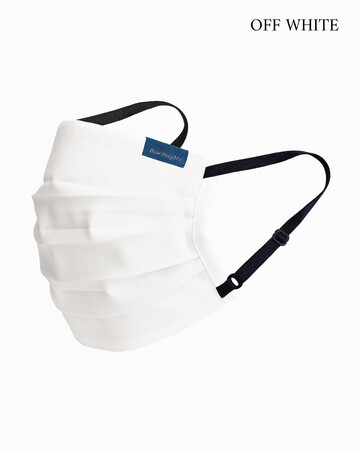 With brand name: ¥ 1,580 (tax included)
https://newheights-store.com/
[Image 3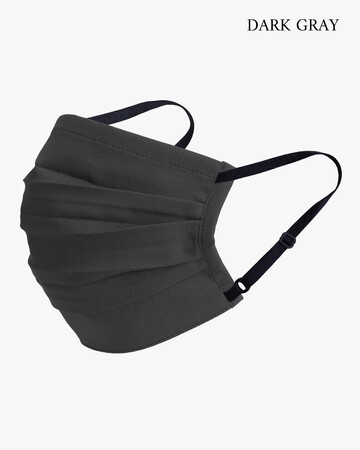 No brand name: ¥1,480 (tax included)
https://newheights-store.com/
New Heights. Official Online Store
https://newheights-store.com/
Instagram
https://www.instagram.com/newheights_official/
[Inquiries regarding this matter]
New Heights Co., Ltd.
Email address: newheights_info@newheights.jp
Contact phone number: 0749-59-3375
Details about this release:
https://prtimes.jp/main/html/rd/p/000000018.000069136.html