Youth Co., Ltd.
Perfect for the coming season! A new type of hand soap for those with sensitive or dry skin! It's like a meringue that doesn't get crushed. A new type of foam body foam that allows you to gently wash your body with your hands.

Youth Co., Ltd. (headquartered in Ono City, Hyogo Prefecture; hereinafter referred to as Youth) has been selling the original product of hour since 2013, but this time, after 9 years, it has been improved again to make it plump and not crushed. , We will start selling a new product with a meringue-like appearance and texture.
"hour ~ body form ~"
[Image 1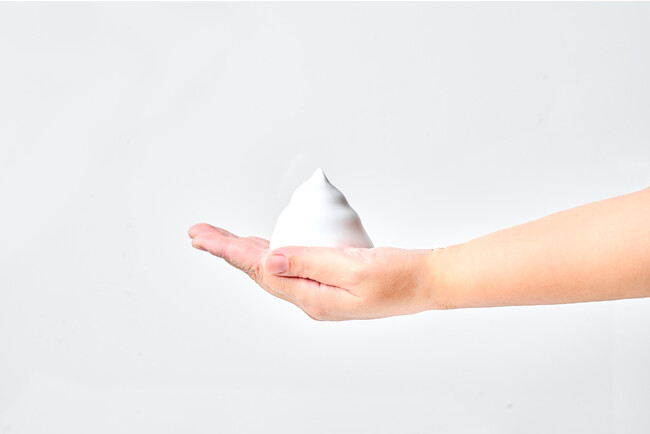 If you take a bath every day with a fun and new feeling.
Soaps and body soaps that you use every day are essential to remove the fatigue and dirt of the day.
Recently, there are many foam type body soap lineups.
・Are you missing something?
・Will the bubbles burst immediately?
What do you think?
・Fluffy and not crushed
・It looks and feels like meringue
This time, "Our Body Form" is a product that gives form to such thoughts. The best foam "hour" that can realize new sensations and experiences was born. Features of hour
[Image 2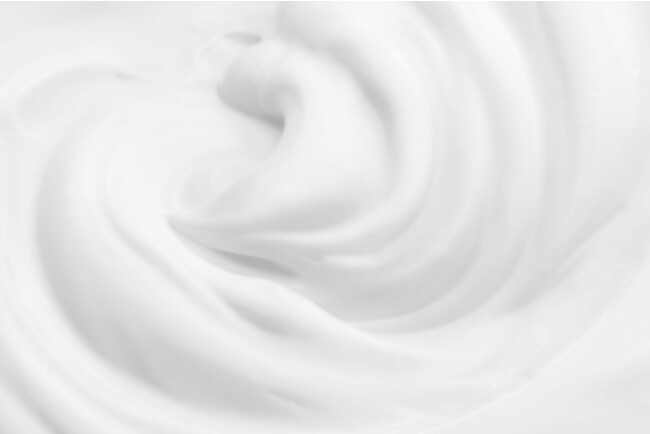 The new sense of foaming and longevity of the foam washes the body with only the foam due to the high airtightness of the product, so it is possible to wash gently without stressing the skin with unnecessary friction.
Especially from now on, it will be a very dry season from autumn to winter and spring.
Skin care is especially important for those who suffer from sensitive or dry skin, as daily bathing and body towels can irritate your skin without you even realizing it.
We recommend hand-washing "hour~Body Form~", which greatly reduces skin problems during the dry season.
In addition, we are particular about the content ingredients with our own blend so that you can replenish moisture after washing your body. .
A unique combination of ingredients, with a fragrant smell and moisturizing care for the skin.
[Image 3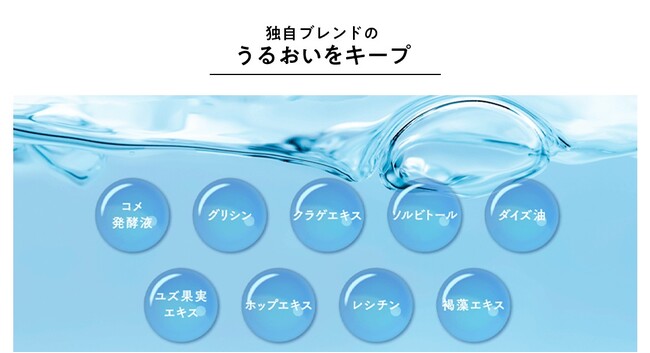 Hour does not only have the effect of washing hands.
The main ingredient is the scent of flowers and a unique blend of white floral ingredients, so the faintly sweet and elegant scent will be gently scented from the whole body after bathing, as well as after bathing.
We also give full consideration to moisturizing ingredients that tend to be lost in daily bathing.
[Partial ingredients]
Fermented rice liquid: Fermented rice with the power of
microorganisms, with several types of amino acids and vitamins, is expected to have a great moisturizing effect, and is an indispensable ingredient in natural basic cosmetics.
Glycine: Glycine is an amino acid that makes up collagen, and glycine accounts for about one-third of the collagen, keeping the skin firm and elastic.
Jellyfish extract: Jellyfish extract has a natural triple helix structure that has high moisturizing power, protects the skin from external damage and retains moisture from the inside of the skin. Sorbitol: It has a high moisturizing effect and is used as a humectant and softening agent in cosmetics.
Soybean oil: It has the effect of softening the skin and penetrating the stratum corneum. In addition, linoleic acid, one of the
ingredients, has a moisturizing effect that cures dryness and cracks, and is effective for extreme cracks, dryness, and dryness.
Yuzu fruit extract: Gently stimulates blood vessels on the surface of the skin, improves blood circulation, and has a peeling effect that removes old keratin that causes dullness and provides moisture to the skin of the body.
Hop extract: It has antibacterial, soothing, moisturizing, and astringent effects, suppresses the production of the active male hormone DHT, and is also effective for acne, oily, hypersensitive skin, and anti-aging.
Lecithin: Maintains the nutrients necessary for the skin, and the emulsifying action of lecithin helps absorb vitamin A, vitamin D, vitamin E, and vitamin K to preserve the skin.
Brown algae extract: Skin softening, skin tightening, skin activation, and moisturizing action, so it has the effect of protecting the skin from dryness and keeping it firm.
[Other content ingredients]
Water, sodium olefin (C14-16) sulfonate, LPG, cocoylalanine TEA, sodium cocoamphoacetate, propanediol, sodium chloride, carbon dioxide, cocamide methyl MEA, citric acid, polyquaternium-49, phenoxyethanol, lactoferrin (milk), lactic acid, Yogurt liquid (milk), sodium acetylated hyaluronate, hydrolyzed collagen, chamomile flower extract, kudzu root extract, chlorella extract, aloe vera leaf extract, centella asiatica extract, Scutellaria root root extract, Japanese knotweed root extract, licorice root extract, tea leaf extract, rosemary leaf extract, etidronic acid, BG, ceramide NG, ceramide NP, ceramide AP , phytosphingosine, behenyl alcohol, polyglyceryl-10 pentastearate, sodium stearoyl lactylate, ethanol, glycerin
actual product for sale
[Image 4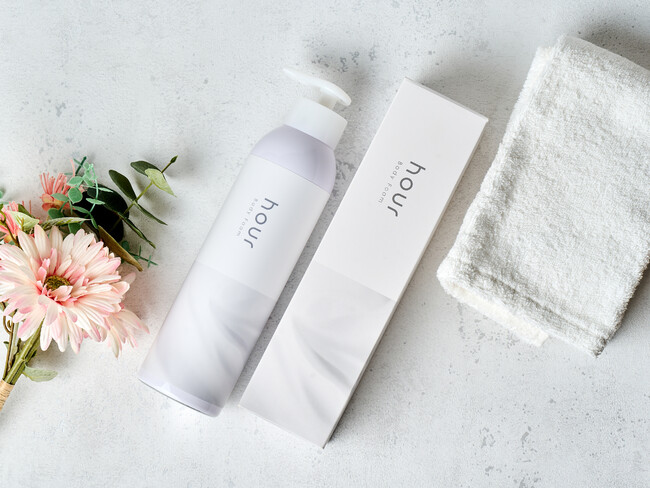 [hour body form]
https://hour.co.jp/products/hour-body
Just wash your hands without using a towel and lighten the burden on your skin.
Details about this release:
https://prtimes.jp/main/html/rd/p/000000002.000108366.html