Pixie Dust Technologies Inc.
Pixie Dust Technologies develops hard sound absorbing panel
"iwasemi(TM) SQ-α" applying acoustic metamaterial technology ~A space that attracts the eye and attracts the sound~

Pixie Dust Technologies Inc. (headquarters: Chiyoda-ku, CEO: Yoichi Ochiai, Taiichiro Murakami, hereinafter "PxDT"), which promotes audiovisual digital innovation, has developed an innovative sound absorbing material "iwasemi(TM)" using acoustic metamaterial technology. We have developed a hard sound absorbing panel
"iwasemi(TM) SQ-α" equipped with
"iwasemi(TM) SQ-α" is a new sound absorbing material that realizes hard materials and various painting expressions that were difficult with conventional sound absorbing materials. This product is scheduled to be released around December 2022.
[Image 1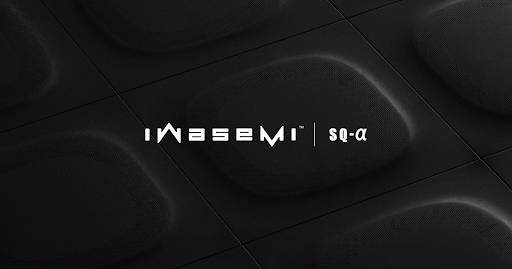 [Image 2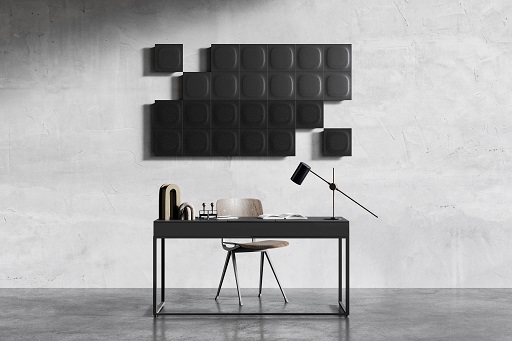 [Image 3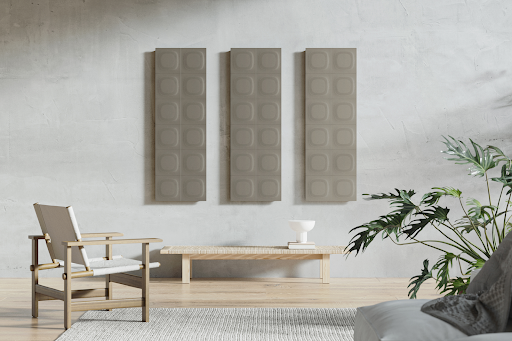 background
Most of the conventional sound absorbing panels are made of fabric or felt to give a soft impression.
In industrial spaces and inorganic spaces, there are cases where conventional sound absorbing panels cannot meet the needs of designers who design spaces.
In order to solve such problems, PxDT utilizes one of the
characteristics of iwasemi, "freedom in material selection and high degree of freedom in processing," to create a hard and versatile material that was difficult to achieve with conventional sound absorbing panels. We have started developing a sound absorbing panel with a high degree of design that combines a sophisticated painting expression.
Features of "iwasemi(TM) SQ-α"
"iwasemi(TM) SQ-α" has the following features.
Taking advantage of the material flexibility of iwasemi(TM), we have realized a hard material that blends in with the space and a variety of painting expressions.
Equipped with a sound absorbing structure design that specializes in the frequency band of 500 to 1000 Hz, which is often included in the human voice.
By using recycled resin for about 60% of the main body, we aimed to create an environmentally friendly product.
Since the back of the main unit is a magnet, it can be easily installed. These features make it possible to easily create a space that achieves both acoustic performance and design.
[Image 4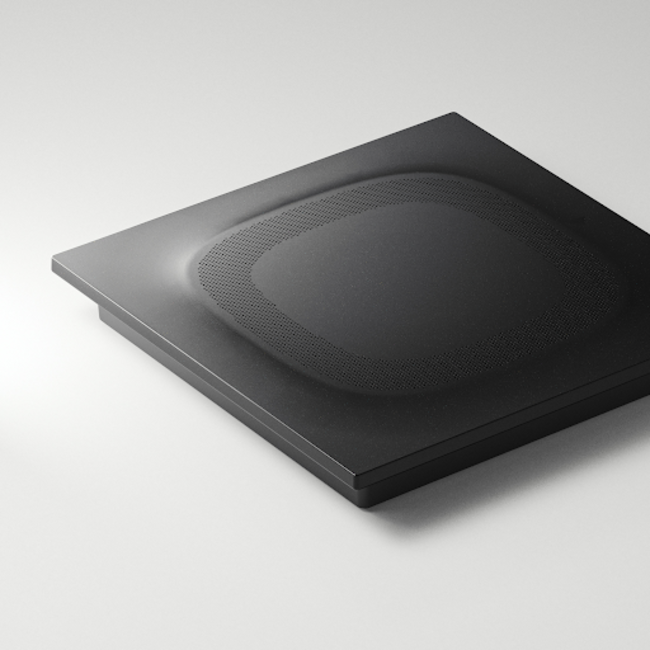 [Image 5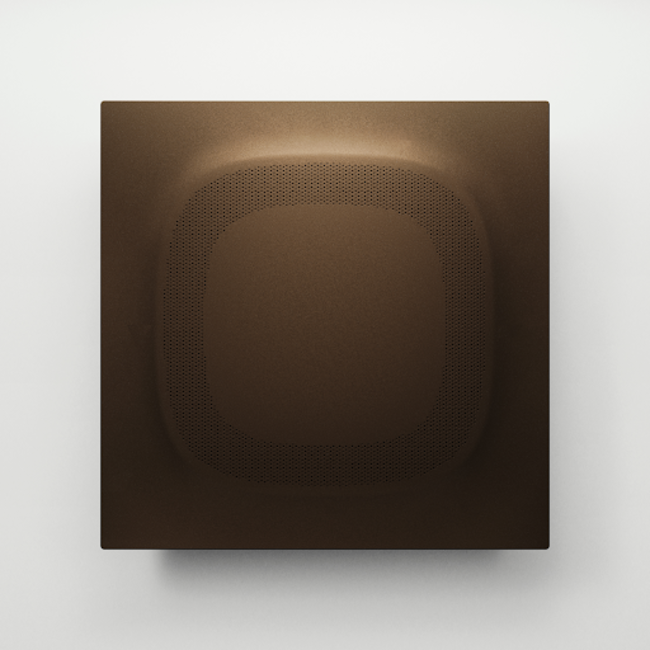 Product name: iwasemi(TM) SQ-α
Body size: W: 225mm × D: 225mm × H: 34mm
Body weight: 300g
Material: ABS resin (60% recycled material)
Country of Origin: Japan
Accessories: Magnet
Color: 10 colors (Stone White, Stone Greige, Stone Black, Moisture White, Soft Gray, Dull Tone Gray, Tech Black, Dark Copper, Dark Silver Vintage, Chic Mustard)
*Dark Silver Vintage and Chic Mustard are made-to-order
Price: Open price
[Image 6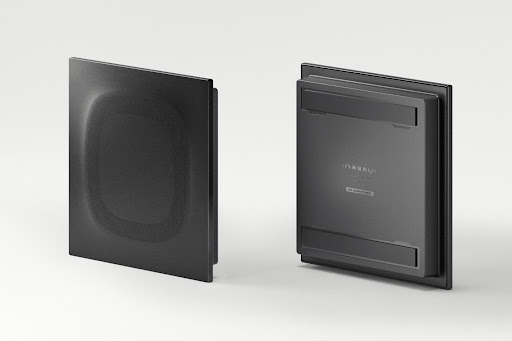 ■ "iwasemi(TM) SQ-α" official website
https://pixiedusttech.com/product/iwasemi/sq-a/
This product is scheduled to be exhibited at the Japan Home & Building Show 2022 "Innovation Office Comprehensive Exhibition" to be held from October 26th to 28th. For details, please visit the Japan Home & Building Show 2022 official website.
https://www.jma.or.jp/homeshow/tokyo/about/innovation.html
Handling
If you are interested in handling (regardless of whether it is a corporation or an individual), our person in charge will contact you with details such as transaction conditions, so please contact us from the iwasemi(TM) SQ-α official website.
About "iwasemi(TM)"
[Image 7


iwasemi(TM) is a sound absorbing material developed by applying PxDT's unique sound absorption design technology to acoustic metamaterial technology. The application scene of iwasemi(TM) extends to various fields of society such as construction, building materials, fixtures, railways, and automobiles. iwasemi(TM) sound absorbing material has the following three features.
1. Flexibility of sound absorption frequency characteristics 2. Both high sound absorption coefficient and thinness
3. High degree of freedom in material selection and processing Future prospects
"iwasemi(TM) SQ-α" is scheduled to be released around December 2022. Under the vision statement of Digitally Rebalanced., PxDT has developed an innovative sound-absorbing material, iwasemi(TM), using advanced computer-based sound-absorbing design technology to solve the noise problem. PxDT will continue to add the basic structure of iwasemi(TM), expand standard products, and develop customized products, etc., and by responding to noise issues and needs in a wide range of fields, promote the solution of noise problems in society as a whole. We will continue to.
* iwasemi and related logos are trademarks or registered trademarks of Pixie Dust Technologies Inc.
About Pixie Dust Technologies Inc.
■Company Profile
Trade name: Pixie Dust Technologies Inc.
Representative Directors: Yoichi Ochiai, Taiichiro Murakami
Location: 2-20-5 Kanda Misaki-cho, Chiyoda-ku, Tokyo
Established: May 2017 Capital: 4,062,326,100 yen (as of April 30, 2021/including capital reserve)
URL: https://pixiedusttech.com/
■ Business overview
Pixie Dust Technologies, Inc. is a university-launched venture that aims to become a driving force that leads to a new equilibrium point by taking a bird's eye view of the world from the perspective of digital technology. By researching and developing interface technology that connects the digital and physical worlds and continuously implementing it in society, we will contribute to its realization. In joint research with the University of Tsukuba and Tohoku University, we are constructing a new industry-academia collaboration scheme that comprehensively transfers intellectual property created at the university to companies, using stock acquisition rights as leverage. We will continue to implement new interface technologies in society through industry-academia collaboration and open innovation.
Details about this release:
https://prtimes.jp/main/html/rd/p/000000062.000044679.html