eBay Japan LLC
-Qoo10 Sales Ranking of Millet Grains-Over 20 types of nutritious millet mixes are popular!
-Introducing a lunch box that makes you want to fill it with millet rice-
eBay Japan G.K. (head office: Minato-ku, Tokyo, CEO: Jahyun Gu), which operates the Internet shopping mall "Qoo10", will announce the top 5* sales of "millet".
Amazing super food "Amaranthus" is ranked high!
With the rise in health awareness over the past few years, attention has also turned to daily meals, and attention has also been focused on multigrain rice, which can be eaten as a staple food. Brown rice, black rice, red rice, millet, barnyard millet, black soybeans, soybeans, and other grains that can be eaten delicious just by cooking with white rice contain abundant nutrients such as vitamins, minerals, and dietary fiber. It is becoming more and more popular as it is good for beauty.
In this Qoo10 survey, products containing more than 20 types of grains ranked high. Among them, products containing amaranth, which is said to be a "super grain (amazing grain)" rich in dietary fiber, vitamins, minerals, and essential amino acids, are popular and ranked high. Qoo10 "Minor Grains" Popularity Ranking
[1st place] Sanjuzakkoku (Shop name: Tamachan Shop)
[Image 1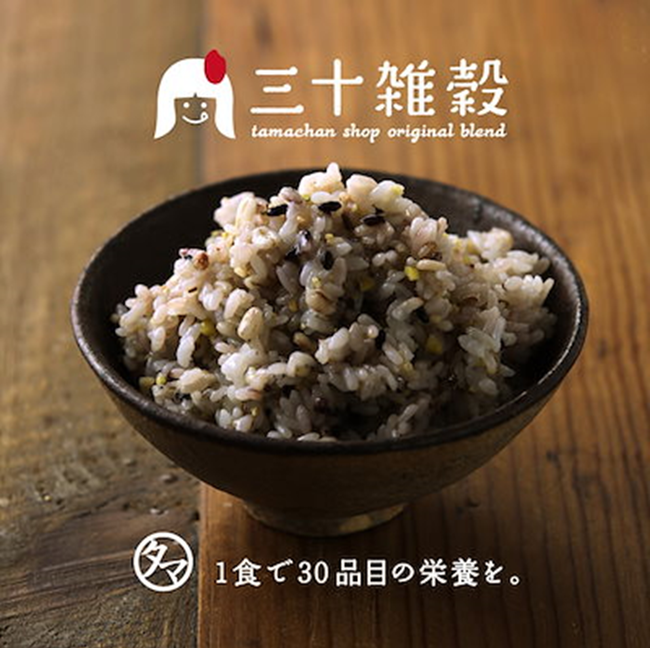 A unique blend of 30 types of domestically produced grains carefully selected to provide well-balanced nutrients.
Contains amaranth, a popular superfood.
URL: https://www.qoo10.jp/g/427789020
[3rd place] Tomorrow's shine 39-grain rice blend (shop name: millet rice main office)
[Image 2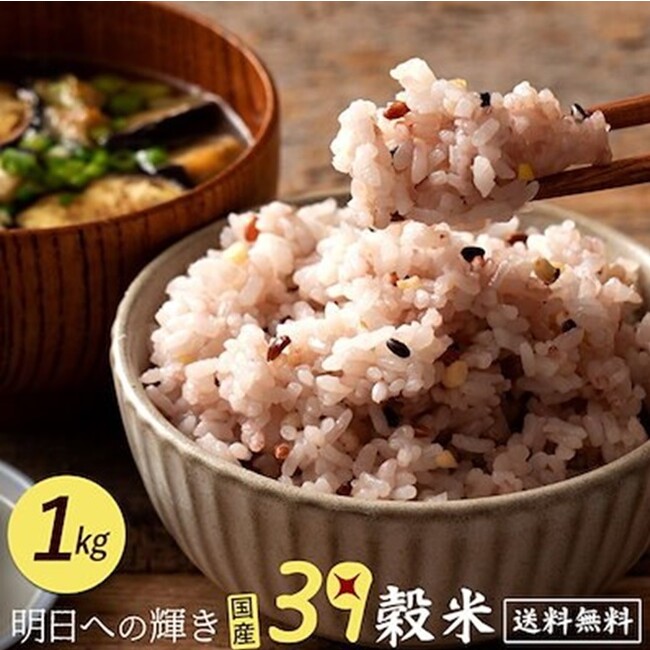 39 kinds of cereals mix carefully selected by cereals professionals! The bright pink color of the rice will brighten up your dining table. URL: https://www.qoo10.jp/g/811026427
[5th ​​place] Twenty-five millet rice (shop name: Kumamoto Fudo) [Image 3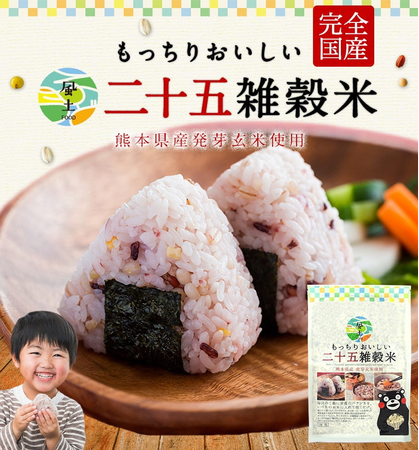 Mixed grain rice with 25 varieties including 100% sprouted brown rice from Kumamoto Prefecture. A taste that combines sweetness, umami, and aroma!
URL: https://www.qoo10.jp/g/966675205
Qoo10 [Milled Grains] Sales Ranking
No.1
Product name: Sanjuzakkoku
Shop name: Tamachan Shop
URL: https://www.qoo10.jp/g/427789020
No.2
Product name: Mirai Zokukoku 21
Shop name: Deliciousness is the source of energy [Shizen no Yakata] URL: https://www.qoo10.jp/g/515230709
No.3
Product name: Tomorrow's brightness 39-grain rice blend
Shop name: Miscellaneous rice main office
URL: https://www.qoo10.jp/g/811026427
No.4
Product name: Nutritious 23-grain rice
Shop name: Miscellaneous rice main office
URL: https://www.qoo10.jp/g/550787361
No.5
Product name: Twenty-five millet rice
Shop name: Kumamoto Fudo
URL: https://www.qoo10.jp/g/966675205
* Qoo10 survey Data extraction period: Monday, August 22, 2022 to Wednesday, September 21, 2022
This is a ranking based on the number of units sold in the "millet" category on the Qoo10 (https://www.qoo10.jp/) site.
A bento box filled with millet rice that makes you want to eat it "Mixed-grain rice is a nutritious food that is very good for health and beauty, but it is important to continue eating it." Therefore, we would like to introduce you to a bento box that you can take to your office or other places and want to eat anytime, anywhere.
Wappa Bento Box (Shop name: Yojigen Pocket)
[Image 4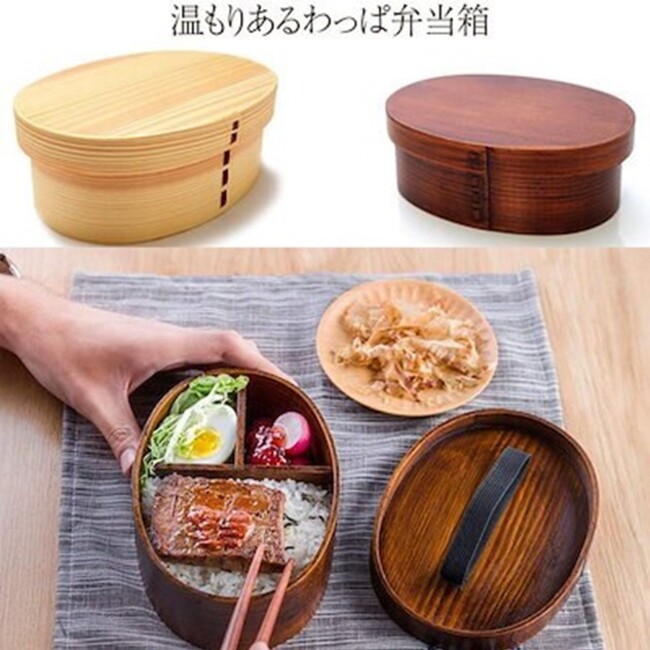 Wappa bento box made of natural wood with warmth. The light material makes it easy to use on a daily basis, and the moisturizing effect of cedar makes it delicious even when it's cold!
URL: https://www.qoo10.jp/g/710604973
Microwave compatible bento box (shop name: XF Shop)
[Image 5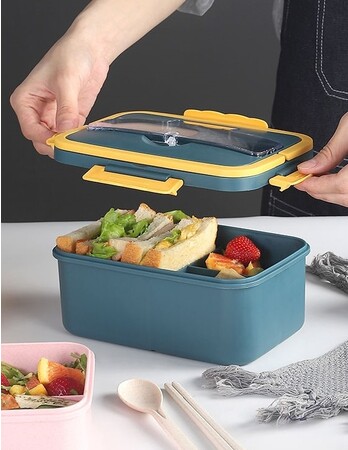 A bento box that can be heated and used as it is if there is a microwave oven in the office. It is a nice size and has a handle that makes it easy to carry.
URL: https://www.qoo10.jp/g/795967218
Stainless Steel Bento Box (Shop name: LHJ)
[Image 6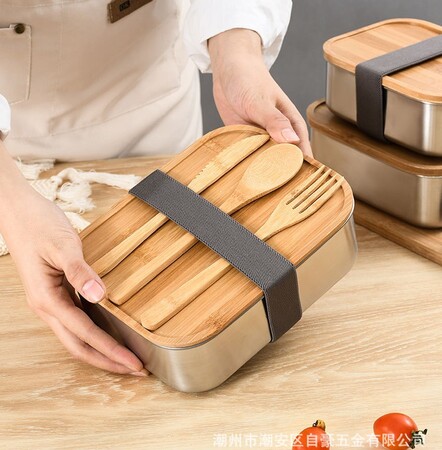 A stylish bento box with a bamboo lid, knife, fork and spoon in a simple stainless steel shape.
URL: https://www.qoo10.jp/g/959064858
[eBay Japan LLC]
Head office location: Shibaura Crystal Shinagawa 9F, 1-6-41 Konan, Minato-ku, Tokyo
Business description: Operation of the Internet comprehensive shopping mall "Qoo10"
eBay Japan G.K. operates "Qoo10" as an open marketplace that creates fun and delivers joy. It started operation in 2010 and boasts a wide selection of products in all genres such as fashion, beauty, sports, digital, mobile, home living, life, food, babies, entertainment, books, and e-tickets. Through "Qoo10," sellers (sellers), regardless of whether they are corporations or individuals, can freely list products from Japan and overseas, and buyers (buyers) can enjoy shopping in a safe and secure environment.