Thanksgiving Co., Ltd.
Radio drama & talk show by gorgeous voice actors! "Kamonone" October 2nd (Sunday) Starting at 20:00 on Nippon Cultural Broadcasting. The theme song is "Unfinished Tower" by Fumiya Fujii.
To commemorate the start of the radio, the first night of the reading drama is being redistributed for free

Thanksgiving Co., Ltd. started a new radio drama and talk program "Kamo no Oto" on Sunday, October 2nd at 20:00 on Nippon Cultural Broadcasting. This program is a program derived from the reading drama "Kamo no Oto" that has been held annually since 2020 at the world cultural heritage Kyoto Shimogamo Shrine. We will deliver the co-starring of gorgeous voice actors in the original drama and a gentle talk.
In commemoration of the radio start, we are redistributing the first night of the reading drama "Kamo no Oto" for free for a limited time. Please take a look at this opportunity.
World Cultural Heritage Shimogamo Shrine Recital Drama Kamo no Oto First Night "Tadasu no Kaze": https://youtu.be/yeFIpAVBFjQ
Delivery period: September 30th (Friday) to October 29th (Saturday) 23:59
[Image 1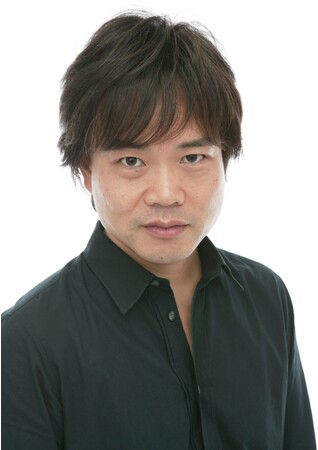 Kazuya Nakai is a radio personality.
The program will be delivered in two parts, a radio drama part and a talk part. In the radio drama part, a cast of gorgeous voice actors, mainly those who appeared in the reading drama "Kamo no Oto" held at Shimogamo Shrine, will appear every time and send an original radio drama. The recitation drama "Kamo no Oto" is a story inspired by Shimogamo Shrine, and the fantastic space and story of the ancient capital of Kyoto are transmitted from Japan to the world in the "world of voices" by professional voice actors. There are many. This work is a radio drama based on the fictitious radio program "Toilet no Kamisama" that appeared in the second night, where the main character reunites with various characters and heads for the final destination.
In the talk part, Kazuya Nakai, who also appears in the radio drama part, will welcome a guest and will send you a recollection of the recitation drama "Kamo no Oto" and a talk about the radio drama. Through the talk part, we will deliver the charm of the world heritage Kyoto Shimogamo Shrine and the reading drama "Kamo no Oto" that will be held at the same shrine on October 22nd and 23rd.
In the first broadcast on October 2nd, Mr. Heisuke Yamashita, who directs and writes the reading drama and plays the drama part in this program, was invited as a guest and recorded at Shimogamo Shrine in Kyoto, which is the trigger for the production of the program. I sent you
The first release with lots of stories about the whole work, such as the origin of the recitation drama and the highlights of the radio drama.
is radiko's time free and is available for a limited time until October 8th. Radiko.jp (https://radiko.jp/#!/timeshift)
Details of future program performers and event details are on Twitter account Please see @kamonone (https://twitter.com/KAMONONE_).
The theme song for Radio Kamo no Oto is Fumiya Fujii's song!
[Image 2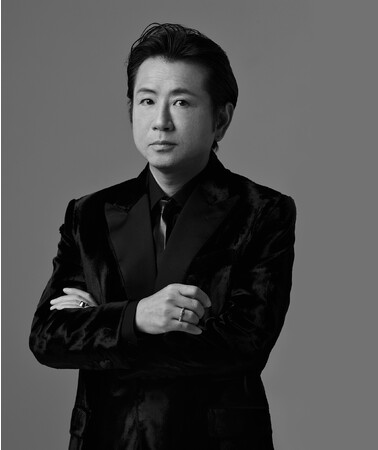 Fumiya Fujii
The radio theme song has been decided to be Fumiya Fujii's "Unfinished Tower". Kamo no Oto Radio program overview
[Program name] "Duck sound" (reading: Kamonone)
[Broadcast time] Every Sunday from 20:00 to 20:30
[Appearance] Kazuya Nakai and others
[Theme song] Fumiya Fujii "Unfinished Tower"
■ About duck sounds
A reading drama performed at Shimogamo Shrine, a World Heritage site with a history of 2000 years. Leading voice actor Masako Nozawa, talented voice actors who are active on the front lines every year participate. From Japan to the world, we are transmitting the [world of voice] spun in the fantastic space and story of the ancient capital of Kyoto.
Kamonone Website: https://www.kamonone.com/
Official Twitter: https://twitter.com/KAMONONE_
■ About the operating company Thanksgiving
An event company in Nagoya that mainly plans and manages content centered on talks by voice actors and 2.5D actors. We try to reflect what the performers want to do and their thoughts in the event. We are trying to create such an event where you can learn new charms. We are also working to revitalize tourism in the host regions through events. We have worked on the "DERAGAYA!" series, which is held mainly in Nagoya, and the reading drama "Kamo no Oto" held at Shimogamo Shrine in Kyoto.
Company name: Thanksgiving Co., Ltd.
Location: 460-0008, Eiraku Building 4F, 2-8-11 Sakae, Naka-ku, Nagoya City, Aichi Prefecture Representative: Hideyuki Haruguchi
URL https://www.thxgive.com/
Details about this release:
https://prtimes.jp/main/html/rd/p/000000010.000087363.html