Hoshiyama International Co., Ltd.
Reservations are required at the long-established Hoshiyama Coffee Shop in Sendai. A very popular product. A one-month limited Halloween afternoon set!!
An elegant moment with high-quality coffee
                    - How to enjoy Halloween in a comfortable space-
Dear members of the press,
October 1, 2022
Hoshiyama International Co., Ltd.
Hoshiyama International Co., Ltd. (Headquarters: Sendai City, Miyagi Prefecture; Representative Director: Hiroko Hoshiyama) is a "luxury coffee shop"
Hoshiyama Coffee Aeru (Chuo, Aoba Ward) will offer a limited quantity of the popular product "Premium Afternoon Set" (3,300 yen including tax) every day from October 1st to October 31st. .
[Image 1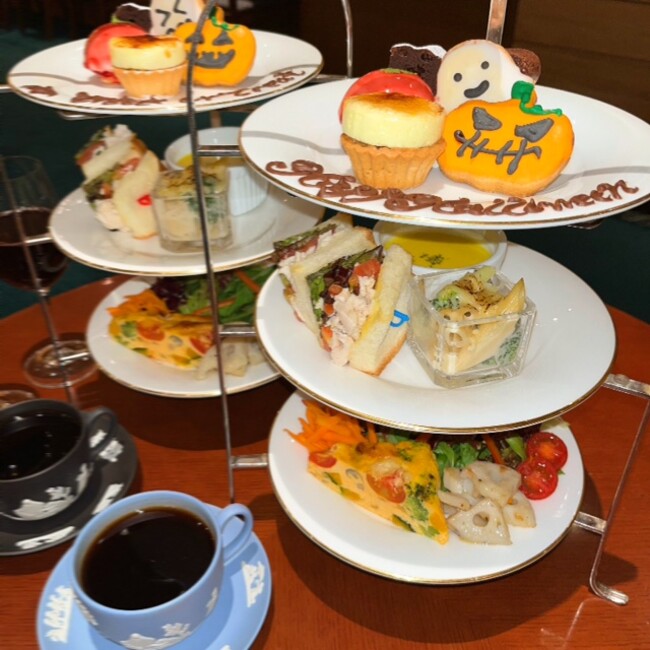 << Afternoon set for a limited time to liven up the Halloween mood !! The October afternoon set offered by Hoshiyama Coffee Aeru has a Halloween motif, and you can enjoy a cute and filling menu that is particular about the appearance and taste. You can enjoy a total of two drinks with refills. In addition to coffee, we offer arranged coffee, fragrant tea, etc. in a nice cup that suits you from among 1,000 cups. Why don't you spend one of your autumn memories at Hoshiyama Coffee Aeru? [Image 2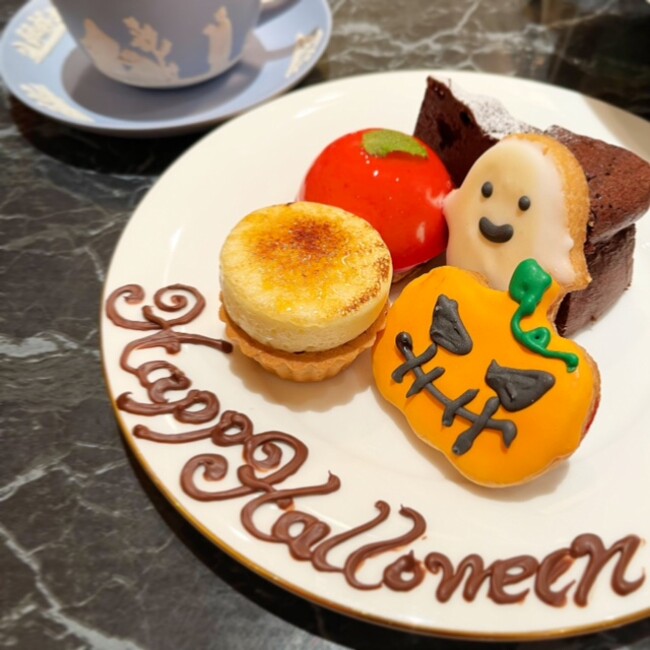 《Cassis gateau chocolate, apple mousse, apple chiboust, icing cookie》 On the upper row, rich chocolate and cassis faintly sour gateau chocolate, gentle sweetness mousse with grated seasonal apples, light chiboust cream and caramelized apples, fluffy and crispy. Enjoy a Halloween-only menu with apple shiboust with a texture, pumpkin and ghost icing cookies with Halloween motifs.
[Image 3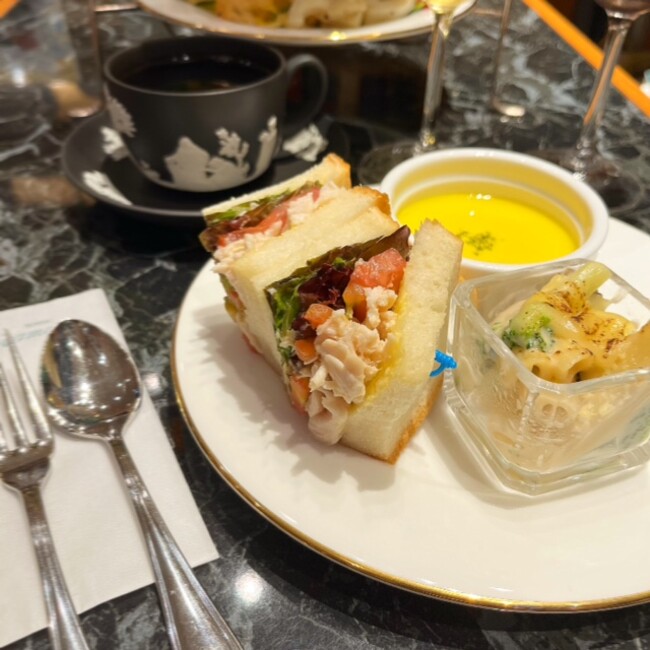 《Vegetable and chicken sandwich, mini gratin, pumpkin potage》 In the middle is a sandwich with plenty of lettuce and tomato, chicken with garlic and onion umami sauce sandwiched between our specialty raw bread, gentle sweetness of pumpkin and flavorful pumpkin potage, rich white It's a mini gratin with a good scent of sauce and mushrooms. Silky and milky "raw" bread, and "baked" bread with the most delicious crispy texture and wheat aroma when toasted can be purchased at the store. It is a discerning gem that will be appreciated as a small gift or souvenir.
[Image 4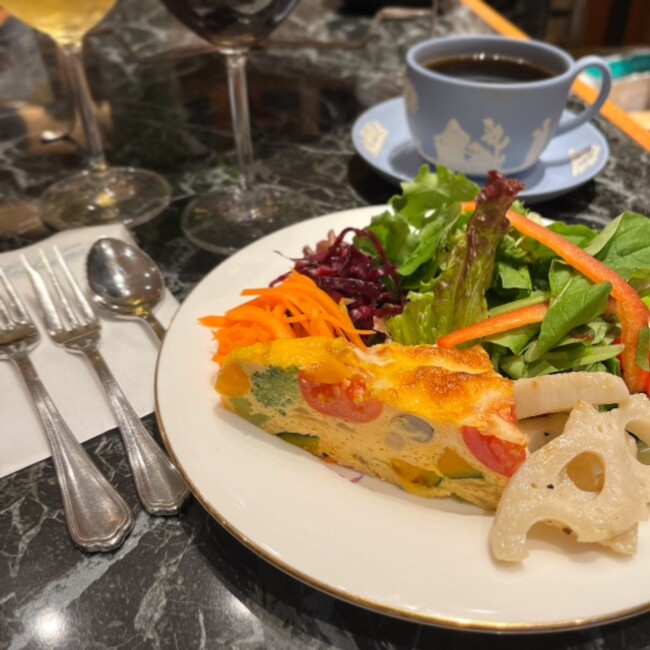 《Colorful Salad・Purple Cabbage and Carrot Rape・Frittata・Lotus Root Saute》 Autumn vegetables are also characterized by being rich in dietary fiber, which is effective in warming the body and cleaning the body. At the bottom is a colorful purple cabbage and carrot rapée, a frittata made with plenty of five kinds of autumn vegetables, and a crispy lotus root sautéed with plenty of cheese and garlic. I'm here. A salad plate that makes it easy for women to replenish nutrients that tend to be deficient!
[Image 5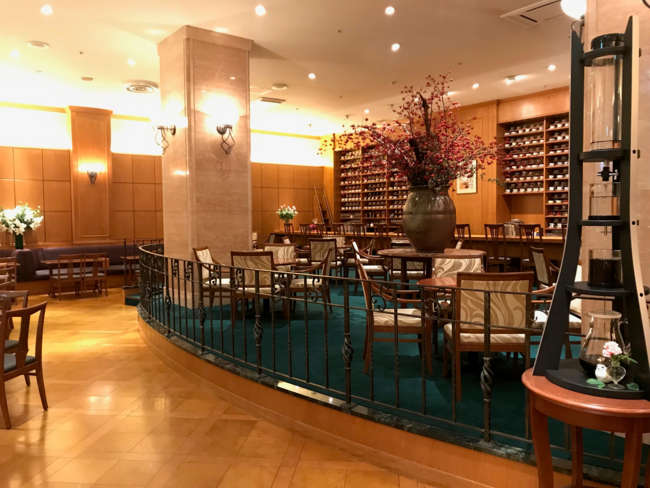 Would you like to spend a relaxing time with your loved ones surrounded by the mellow aroma of coffee?
Due to the limited quantity menu, it will end as soon as it runs out, so please call us to make a reservation.
[Regarding measures to prevent new coronavirus infection]
At our shop, we have thoroughly implemented hygiene management, such as daily temperature measurement, wearing masks, installing
disinfectant, reducing the number of seats used and increasing the distance between customers, and ensuring the safety and security of our customers. I will do my best for you.
[Store overview]
Store name: Hoshiyama Coffee Shop Aer
Location: Aeru 2F, 1-3-1 Chuo, Aoba-ku, Sendai
2 minute walk from Sendai Station
Phone: 022-723-8111
Business hours: 10:00-20:00
Regular holiday: No holidays
【Company Profile】
Company name: Hoshiyama International Co., Ltd.
Location: Kakitoku Tamazawa Building 3F, 4-9-1 Ichibancho, Aoba-ku, Sendai City, Miyagi Prefecture
Representative: Hiroko Hoshiyama
Established: 1989
URL: http://hoshiyama.co.jp/
[Inquiries from customers]
Hoshiyama Coffee Aeru
Phone: 022-723-8111
e-mail: watanabe@hoshiyama.co.jp
[Contact for press inquiries regarding this release]
Hoshiyama International Co., Ltd.
First Business Division General Manager Yoshinori Watanabe
TEL: 080-3539-3566
Details about this release:
https://prtimes.jp/main/html/rd/p/000000038.000088237.html