ROI Co., Ltd.
Points of contact with consumers outside of the restaurant: 87% of those who had a bad impression did not return to the store, and the degree of reproducibility with the menu photo is important

ROI Co., Ltd. (head office: Chiyoda-ku, Tokyo; President: Takahito ), which operates one of Japan's largest customer
satisfaction improvement platforms, "Fankuru", regularly conducts consumer surveys for "Fankuru" members. is conducting an awareness survey. This time, an awareness survey (917 valid responses) was conducted from June 6 to June 10, 2022 on points of contact with consumers at restaurants other than shops.
[Image 1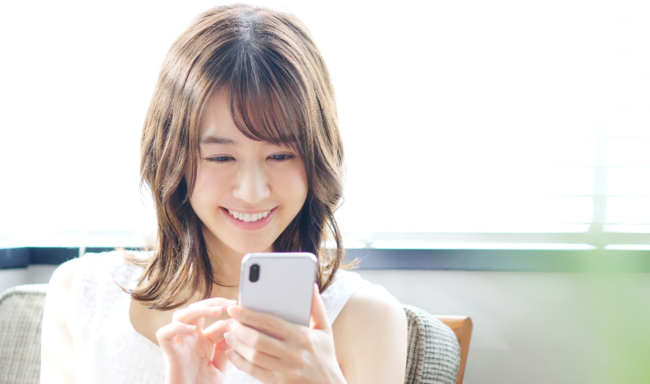 In recent years, mobile terminals have rapidly evolved and spread, and according to the Information and Communications White Paper released by the Ministry of Internal Affairs and Communications, more than 80% of households now own smartphones.
(https://www.soumu.go.jp/johotsusintokei/whitepaper/ja/r03/html/nd111100.html) As many people have smartphones, the number of points of contact between stores and customers outside the store has increased, and stores are using websites and SNS to communicate with customers in order to acquire customers. Encouragement to visit the store is also a very important appeal for restaurants, and strengthening contact with customers outside the store is especially essential in this corona disaster.
How consumers actually react to the approach of the restaurant, and whether they feel a gap with the image they had before coming to the restaurant, etc. We conducted a questionnaire survey targeting 917 fan members (male: 294, female: 623).
Gourmet sites and websites such as Google Maps were the most common sources of information about restaurants, and 78% of respondents searched for more information after learning about restaurants. Most of them refer to the contents of the menu and the photos.
58% of respondents said that there was a difference in impression before and after visiting the store. Of these, 17% had a good gap and 83% had a bad gap. The most common reason for having a bad impression was that the product, such as the food or drink, was different from the posted photo.
Summary of survey results
1. The web is the most popular way to find out about restaurants 2. After recognition, 78% of people search, check on the reservation site 3. The decisive factor in coming to the store is the menu content, and stores that can be reserved just before coming to the store are more favorable.
4. 58% had a different impression before and after visiting the store, of which 83% had a bad impression
5. The cause of the bad impression was "The product such as food and drink was different from the posted photo"
6. 87% of bad impressions do not come back
Survey results
1. The web is the most popular way to find out about restaurants [Image 2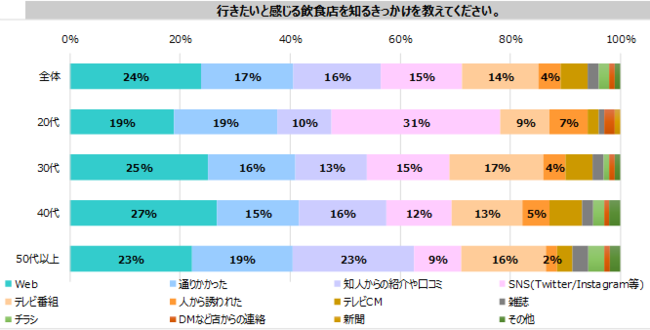 2. After recognition, 78% of people search, check on the reservation site [Image 3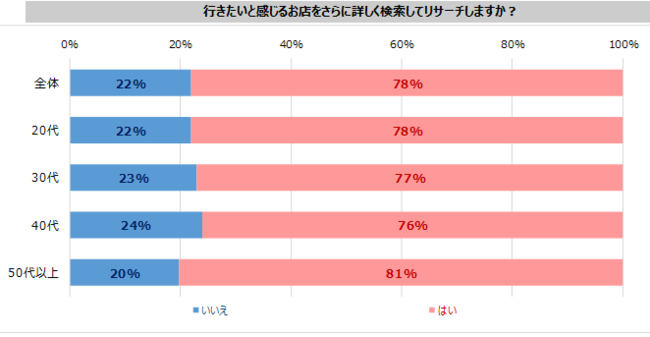 [Image 4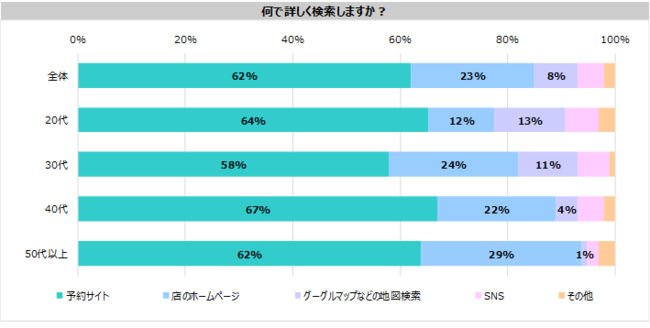 3. The decisive factor in coming to the store is the menu content, and stores that can be reserved just before coming to the store are more favorable.
[Image 5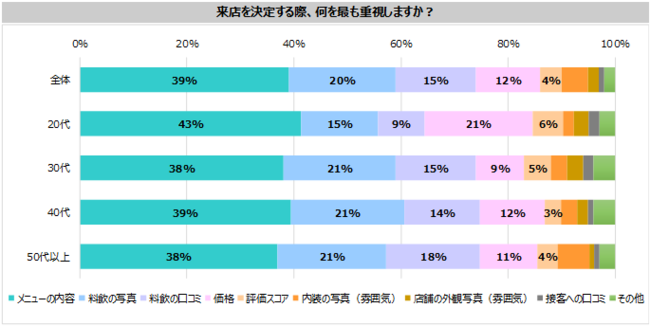 [Image 6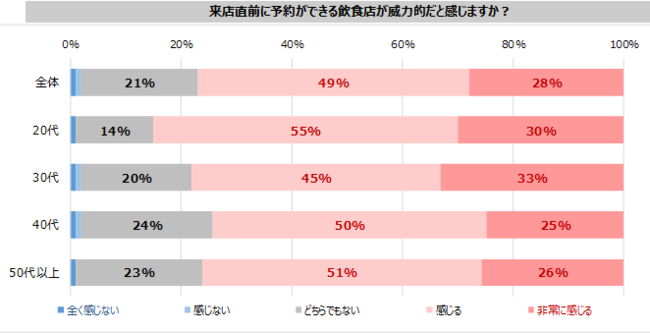 4. 58% had a different impression before and after visiting the store, of which 83% had a bad impression
[Image 7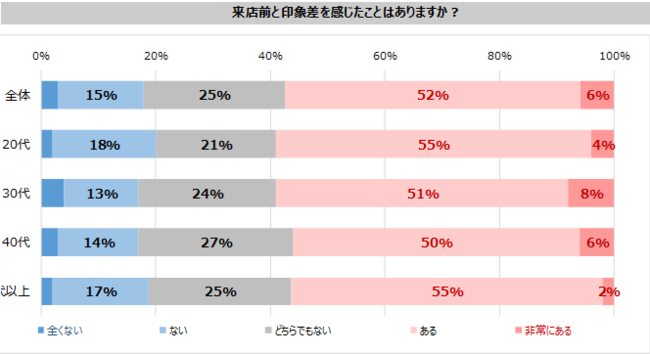 [Image 8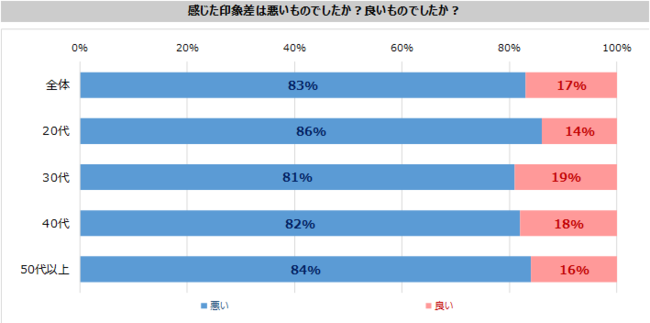 5. The cause of the bad impression was "The product such as food and drink was different from the posted photo"
[Image 9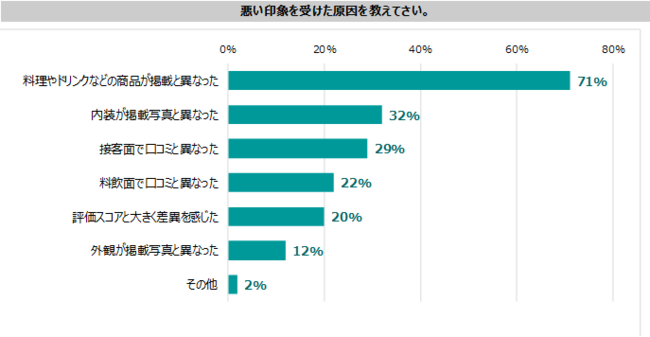 6. 87% of bad impressions do not come back
[Image 10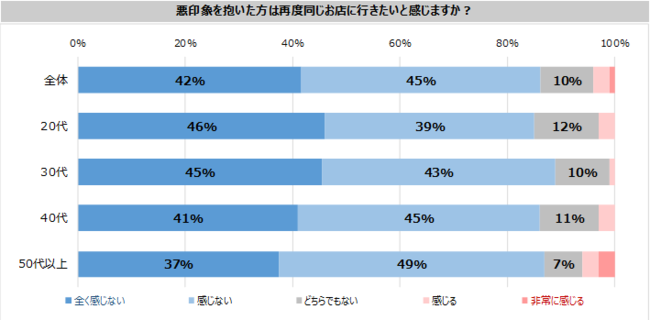 78% of respondents searched for details after learning about a restaurant, and it was the content and photos of the menu that influenced their intention to visit the restaurant. Reservation sites are the most popular tools for searching for details, and we learned that maintaining them is an important point of contact with customers outside of the store.
In addition, 58%, more than half, of those who actually visited the store and felt a difference from the impression they had before coming to the store. Most of them were bad impressions. 87% of those who had a bad impression did not visit the store again, which was a very high number. In order to prevent this withdrawal, it is important to improve the "reproducibility of food and drink", which was often experienced in bad impressions.
In addition to this, in this survey, we got answers to a total of 41 questions, such as the reason for canceling the reservation and the system desired on the reservation site, and aggregated by age, gender, occupation, and married/unmarried.
Survey outline
Survey method: Internet survey
Survey target: general consumers
Respondents: 1.3 million users nationwide registered with "Fankuru" Number of responses: 917 (male: 294, female: 623)
Survey period: June 6 to June 10, 2022
Survey item: Awareness survey on points of contact with consumers outside of restaurants at restaurants
Number of questions: 41
*If you would like to receive the full results of this survey, please contact us.
* Requests when citing the results of this survey
When citing the results of this survey, please take the following actions. Please specify "Fankuru (ROI Co., Ltd.) research" in the credits. When quoting on the web, please add a "fancrew" (https://www.fancrew.jp/) link.