Wunderbar Co., Ltd.
"Skettt", which provides advertising materials for famous talents, has surpassed 500 requests and consultations!
About half a year after the official release, the number of request consultations exceeded 500! Supporting business branding of local companies and growing companies by lowering the hurdles for hiring talent

Entertainment DX company Wunderbar Co., Ltd. (Headquarters: Koto-ku, Tokyo, CEO: Yoshito Nagao) is a service that provides advertising materials for famous talents specializing in supporting the branding of the business it operates. We are pleased to inform you that the number of cases has exceeded 500.
[Image 1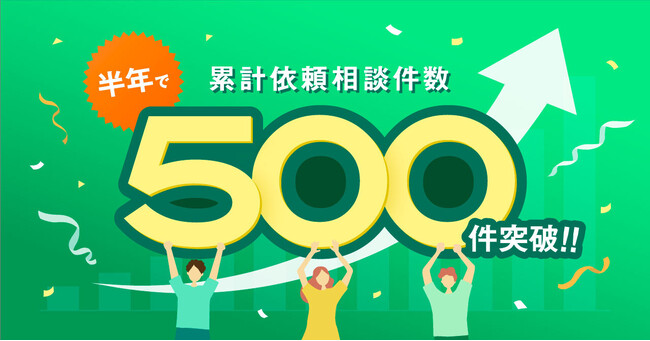 Skettt is a platform that specializes in business branding support mainly for small and medium-sized enterprises and local companies that have been officially evaluated by the Tokyo Small and Medium Enterprise Support Center and certified by the Japan SDGs Association. Compared to the normal talent hiring market, we have built a system where famous talent materials (images) from all over the country can be used for corporate PR, etc. For local companies, we have
significantly lowered the hurdles from talent selection to recruitment to creative production, realizing a system that can be used more easily.
Cumulative number of consultation requests: 500
About half a year after the official release in March 2022, the number of requests and consultations from companies exceeded 500.
We have received inquiries from many companies regardless of industry and company size, and have worked on business branding using talent for a wide range of businesses such as real estate, insurance, human resources, matchmaking, games, marketing support, and manufacturing. I have received it.
Approximately 70% of our consultations come from companies
headquartered in rural areas, and we are expanding the range of clients we acquire by casting famous talents from all over the country.
[Image 2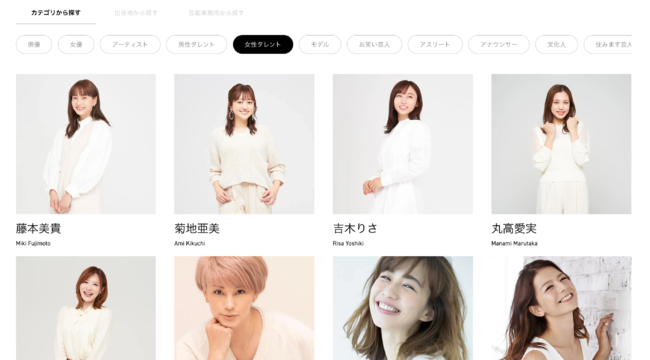 Skettt official website talent list page
Business branding supported by Skettt
With the spread of SNS, the amount of information that people receive on a daily basis has increased, and in today's world where there is no time to carefully select everything, the power of "brands" has become even more important.
Traditionally, promotions using famous celebrities have been carried out to differentiate products and services, and to set up medium- to long-term recognition strategies for "branding". At Skettt, we provide overwhelming No. 1 and optimal solutions in terms of price, duration, options, and support so that more companies can experience the effects of famous talent.
In addition to making appropriate differentiation by selecting talents that match the image of the business from a wide range of options, we will utilize the know-how we have cultivated in the design and branding business so far, By providing slogan creation and creative support to obtain optimal recognition, we will support business branding using talents.
Why Choose Skettt
Skettt has the following features in order to succeed in "business branding" using famous talents.
1. Overwhelming number of offices and talents
The number of negotiable talents exceeds 700, and it is possible to appoint and negotiate the ideal talent that matches the target of the company from more than 40 affiliated offices.
2. Overwhelming number of usable materials
The number of materials provided is 200 to 400 for each talent, the largest in the industry. It is possible to creatively incorporate materials for poses and facial expressions that match the content of the appeal.
3. Flexibility of usage period and conditions
You can flexibly set the usage start date and usage period (minimum 1 month) according to your request and budget. We also respond to needs such as wanting to verify the talent effect before using it for a long time.
In addition, since there is no need for credit wording etc. to be placed next to the material used, it is possible to reflect the talent in the production more naturally.
4. Branding design support
Since our founding three years ago, we have been providing branding support and creative production for major companies. Other methods of appeal and overall creative consulting are also included in the plan as operational support.
* The number of free banners will vary depending on the period of talent appointment.
[October 2022 only] Free sample banner
Limited to the first five companies who see this release, we will provide a sample branding banner free of charge at the examination stage.
Please feel free to contact us if you have a request such as "I want to make the image of using a talent more exciting" or "I need a banner with a strong impact to pass internal approval".
[Branding banner example]
[Image 3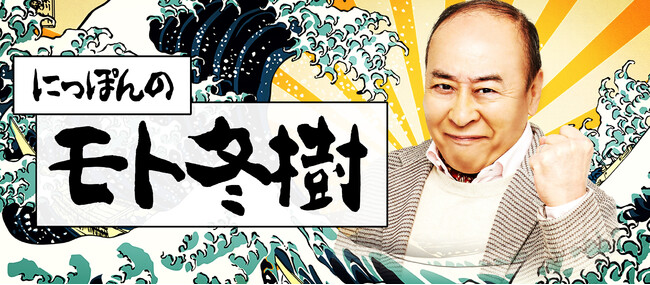 Branding banner utilizing the male talent "Moto Fuyuki"
[Image 4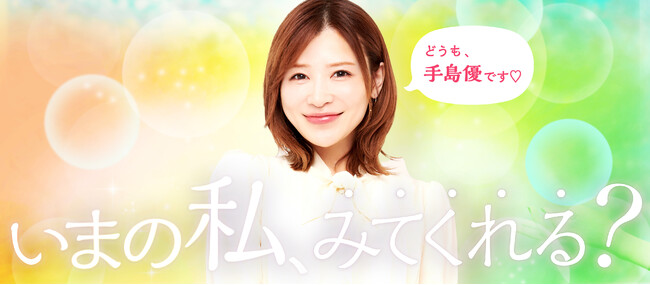 Branding banner utilizing the female talent Yu Teshima
[Image 5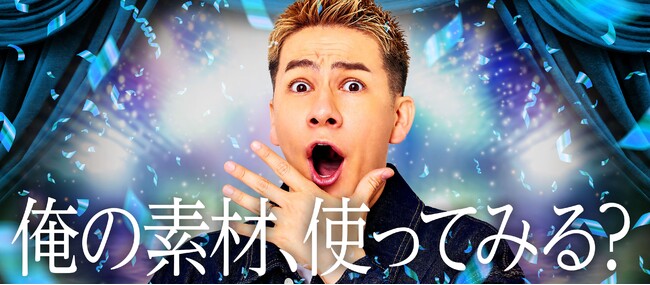 Branding banner utilizing the male talent "JOY"
[About Wunderbar Co., Ltd.]
Company name: Wunderbar Inc.
Head office: Ariake Park Building 20F, 3-7-11 Ariake, Koto-ku, Tokyo Representative: Yoshito Nagao, Representative Director
Company URL: https://wunderbar.co.jp/
TEL: 03-5324-2766
Details about this release:
https://prtimes.jp/main/html/rd/p/000000040.000082736.html