Social Welfare Corporation Miwa no Kai
[Establishment of a new nursery school] Social Welfare Corporation Miwa no Kai was selected as a consignment operator for the management of Nerima Ward Takamatsu Nursery School
– Social Welfare Corporation Miwa no Kai, which operates eight nursery schools in Tokyo and Kanagawa, entrusts the operation of Takamatsu Nursery School, which will be the ninth nursery school –

Social Welfare Corporation Miwa no Kai (Headquarters: 2-5-3-101 Toyosu, Koto-ku, Tokyo; Chairman: Masako Kinoshita), which operates eight licensed nursery schools in Tokyo and Kanagawa with its own childcare policy, is based in Nerima. We have been selected as a company to outsource the operation of Takamatsu Nursery School. Through the expansion of the kindergarten by outsourcing the management work, we will give shape to a "new way of education" that nurtures "resilience".
[Image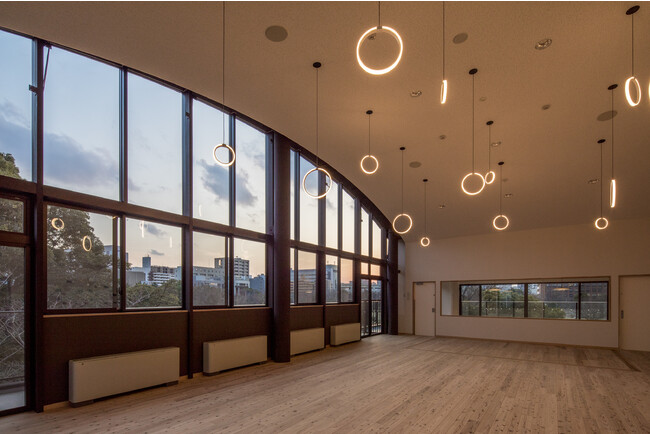 About management business consignment of Nerima Ward
Nerima Ward has outsourced the operation of ward nursery schools since 2005, and has outsourced 20 nurseries by 2016.
– Ward administration reform plan formulated in October 2016 – "In order to meet the diverse needs of guardians and enhance services, we will expand outsourcing to municipal nursery schools."
-Comprehensive management plan for public facilities formulated in March 2017- "We will outsource 20 gardens over the next 10 years," he said. -Nerima City Homepage-
https://www.city.nerima.tokyo.jp/kusei/keikaku/shisaku/kyoiku/hokuenunei/jigyosentei/takamatsu.html Selection method
Public recruitment is carried out in a proposal format, and the city's selection committee conducts an assessment of the financial analysis and suitability of applicants through document screening and field surveys. Miwa no Kai will be the fifth publicly-owned privately-run nursery school in Tokyo, operating nine licensed nursery schools (total of 978 children entrusted).
This project will start in 2023 with the aim of taking over the current childcare at Takamatsu Nursery School, and will be taken over in stages over the course of a year, and will be commissioned to operate from 2024.
From Tetsushi Komiyama, Executive Officer, Corporate Headquarters, Social Welfare Corporation Miwa no Kai
Based on our experience in taking over multiple public and privately managed nurseries and our track record in managing the nurseries, we have decided to entrust the operation of the second municipal nursery school in Nerima Ward. Business succession is the most important philosophy for municipal nursery schools, and I strongly feel a social responsibility to take over a nursery school with a long history. With a strong sense of mission to take over the municipal licensed nursery school, we will carry out the handover step by step while making use of the human and material resources of the corporation. We will make further efforts to play a role in improving community welfare in terms of expanding services for guardians.
Corporate/company profile
Social Welfare Corporation Miwa no Kai
https://www.miwanokai.jp/
Established in 2003.
In 2019, we expressed [MIWA Hoiku], which interweaves the company's own childcare policy with the philosophy of the nursery school childcare guidelines from the Ministry of Health, Labor and Welfare. As part of the aim of "child-centered childcare", the childcare policy emphasizes the creation of art and various experiences, and the building of the body. Through them, we will nurture the ability to think and resilience (the power to recover), which will lead to the development of children's non-cognitive abilities.
Details about this release:
https://prtimes.jp/main/html/rd/p/000000002.000100775.html