SUN Co., Ltd.
Established "Japan Bangladesh IT Association" on October 1 with the aim of developing the IT industry in both countries Launched "Japan Valley", an expansion support project

 SUN Co., Ltd. established the "Japan Bangladesh IT Association" on Saturday, October 1, with the aim of contributing to the development of the IT industry in Bangladesh and Japan.
SUN Co., Ltd. (Headquarters: Minato-ku, Tokyo, President and CEO: Shunpei Nakasone, hereinafter referred to as SUN) is a general incorporated association "Japan Bangladesh IT Association" aiming to contribute to the development of the IT industry in Bangladesh and Japan. was established on Saturday, October 1st. Along with that, as the first initiative of our association, we started the project "Japan Valley" on Saturday, October 1st to support the expansion of Japanese IT companies into Bangladesh.
[Image 1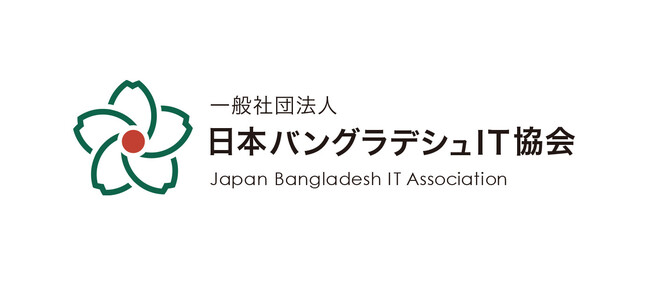 ■ Purpose of establishment of Japan Bangladesh IT Association Bangladesh, which has a population of 160 million, is attracting attention as a future destination for overseas expansion due to its abundant and inexpensive labor force and huge market potential. Japanese general trading companies are actively engaged in
infrastructure development work locally, and there are high
expectations for the expansion of Japanese companies in the
construction, manufacturing, trading, retail, food, and tourism industries. When launching an overseas business, it is important to ensure a smooth process from company establishment to infrastructure development, recruitment activities, and securing personnel. In addition, in order to efficiently manage overseas bases with limited human resources, it is necessary to actively consider the use of IT and the promotion of digitalization. However, the current situation is that the competition for acquiring tech talent is heating up due to the wave of DX and digitization that is occurring around the world. Some Japanese companies are losing human resources to foreign companies due to conditions such as company recognition and salary, and because it is difficult to hire local IT engineers, many companies face a shortage of personnel for operations.
Therefore, we have decided to establish the Japan Bangladesh IT Association in order to familiarize ourselves with the local laws of Bangladesh and support the overseas expansion of Japanese companies. We will provide total support for the process from registration procedures in Bangladesh to recruitment of IT human resources. ■ Activities of Japan Bangladesh IT Association
Total support for Japanese companies expanding into Bangladesh "Japan Bangladesh IT Association" aims to improve the economy, society, and people's lives in both countries while realizing communication between the public and private sectors in Japan and Bangladesh. By supporting the expansion of Japanese companies into Bangladesh, we aim to build a world-class IT society in Bangladesh and Japan. As the first initiative, we will implement the support project "Japan Valley" for companies considering expanding into Bangladesh. ■ Thoughts put into the logo
[Image 2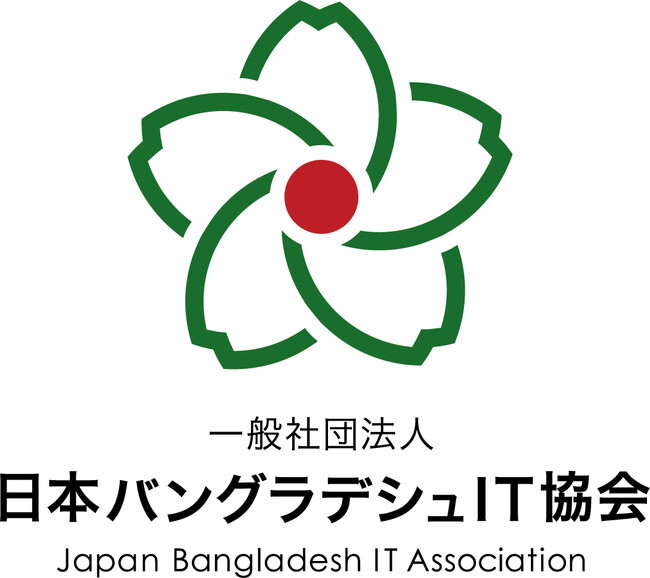 The cherry blossoms, which remind us of Japan, and the green of the Bangladeshi flag collaborate, and the sun, which is common to the flags of both countries, is placed in the center. The overlapping petals from the sun in the center represent a world where member companies are connected by IT.
■Bangladesh expansion support service provided by "Japan Bangladesh IT Association"
Public-Private Partnership with JETRO/Embassy of Bangladesh/BISIS – Providing the latest information on local government policies and tax systems, and conducting seminars
Full support for the process from company registration to business establishment ー Opening a bank account, opening an office, and preparing documents related to registration
– Support for contract documents, housing, etc. after establishment
Introducing investment institutions and business partners such as local large companies/investors
-Introduction to conglomerate companies, large companies, investors, and investment institutions
ーIntroduction of business partners
Service Provider (Accountant, Lawyer, Tax Accountant Support) ーAccounting firm supports financing and tax system
Affiliation with university
– Recruitment of excellent human resources and holding recruitment briefings
Japanese language education support for local employees
– If local employees need Japanese language education, support education with a hybrid of face-to-face and online
■Overview of Japan Bangladesh IT Association
[Table 3: https://prtimes.jp/data/corp/72358/table/30_1_9fda6a2f8ee842736fbaa4e69ef60d0a.jpg ]
■ Advisor of "Japan Bangladesh IT Association"
Yuji Ando (JETRO Dhaka Office Manager)
Joined JETRO in 2008. After working in Research Planning Department, Institute of Developing Economies, JETRO Dhaka Office (practical trainee), Life Culture and Service Industry Department, JETRO Hamamatsu, etc., assumed current position in March 2019. Author of "Bangladesh, an unknown industrial country".
Russell T. Ahmed (Bangladesh Software Information Services Association Chairman) He has served as Chairman of the Bangladesh Association of Software and Information Services (BASIS), the national trade body for software and IT-enabled services in Bangladesh, and has made significant contributions to the development of Bangladesh's ICT industry. He has played an important role in the ICT field for over 22 years and in the EdTech/digital education field for 10 years. Founder of the largest Learning Management System (LMS) platform in Bangladesh, he has experience in various industries including business development, operations, sales/marketing and strategy.
■ About "Japan Valley"
The initiative "Japan Valley" implemented by the Japan Bangladesh IT Association is an expansion support project launched with the aim of enhancing the Japan brand in Bangladesh. We aim to create a place in Bangladesh where innovation is born and brand power is demonstrated, just like Silicon Valley in the United States.
Please see this press release for details.
In order to enhance the Japan brand in Bangladesh, the expansion support project "Japan Valley" was launched.
https://www.sun21.co.jp/news/2022/japan-valley.php
■ Event information
A seminar hosted by Japan Bangladesh IT Association will be held on October 20, 2022. We welcome the Chief of the JETRO Dhaka office to deliver the latest information on the Bangladeshi economy and its appeal. In addition, we will introduce our association and the project "Japan Valley" to support the expansion of Japanese companies in Bangladesh in order to improve the Japan brand.
[Table 4: https://prtimes.jp/data/corp/72358/table/30_2_fd0684f8d3857ad93c6886b1799f8dce.jpg ]
■ SUN Co., Ltd.
https://www.sun21.co.jp/
We are an IT company that develops system integration business and support business for foreign residents with the corporate philosophy of "becoming a world-class company that connects people". By actively hiring global human resources, we will create new value through human connections and bring innovation to the world.
Details about this release:
https://prtimes.jp/main/html/rd/p/000000030.000072358.html