TOKAI Co., Ltd.
A house that lives in the rain and the sun. Notice of addition of "OTS virtual model house" function

TOKAI Co., Ltd. (Headquarters: Shizuoka City, Shizuoka Prefecture, Representative: Katsuo Oguri, hereinafter referred to as our company) has opened a virtual house site [OTS VIRTUAL MODEL HOUSE] has been updated, and from October 3, 2022 (Monday), we are pleased to inform you that the second version of [OTS VIRTUAL MODEL HOUSE], which allows you to realize the latest VR tour, has been released.
[Image 1

[OTS VIRTUAL MODEL HOUSE]
URL: https://vr.ots-amehiconso.jp/ *A sound plays at the beginning. [Image 2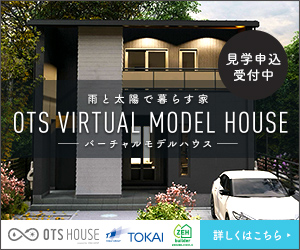 ◆ About "OTS House"
OTS House is a near-future house where people can live without relying on public infrastructure on a daily basis by producing water from rainwater that falls on the premises and electricity from sunlight. ◆ About "OTS VIRTUAL MODEL HOUSE"
In this virtual model house released on July 26, 2022, not only the layout and design of the house, but also the facilities of
"self-sufficiency in water and electricity", which is the biggest feature of this OTS house, can be used with PCs and various
smartphones.・You can observe from a tablet terminal.
And this time, we have made a further version upgrade, and it is now possible to provide guidance and meetings (VR tours) using avatars of customers and our staff in the virtual model house.
[Image 3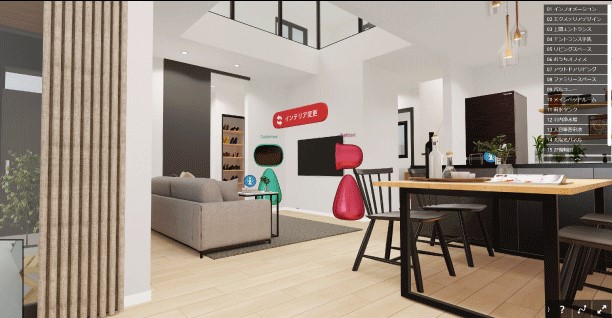 [Image 4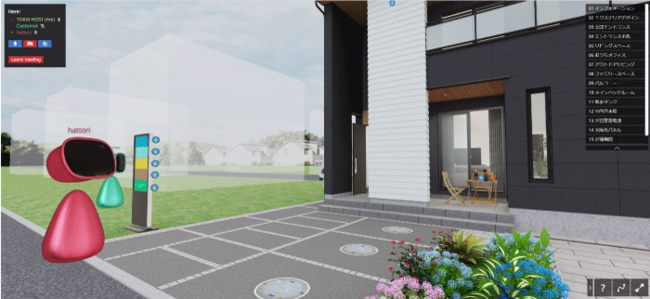 In addition, we will gradually add functions such as a function that allows you to experience life in the OTS House, which reproduces the environment during power outages and water outages, and a function that simulates the amount of water and electricity generated in your current area. .
The VR tour guided by our company requires a reservation up to one week in advance.
Please access the following site and accept applications from the "virtual preview" on the upper left.
[OTS VIRTUAL MODEL HOUSE]
URL: https://vr.ots-amehiconso.jp/ *A sound plays at the beginning. We are looking forward to your application.
■OTS Official Site: https://ots-amehiconso.jp/otshouse/
■ Other inquiry form: https://ots-amehiconso.jp/otshouse/contact/ 【 About us 】
Company name: TOKAI Co., Ltd.
Representative: Katsuo Oguri
Location: 2-6-8 Tokiwa-cho, Aoi-ku, Shizuoka City, Shizuoka Prefecture 420-0034 Business: Comprehensive energy business such as LP gas, city gas, electricity / Aqua (home delivery water) / housing, renovation, real estate, etc.
Details about this release:
https://prtimes.jp/main/html/rd/p/000000005.000091386.html