Torikizoku Co., Ltd.
Yakitori restaurant "Torikizoku" Kyushu No. 1 Hakata Chikushiguchi store opens today! To commemorate the first landing in Kyushu, 3 special menu items will be offered for a limited time at the Tokyo, Nagoya, and Osaka stores from October 3rd.

Torikizoku Co., Ltd. (Headquarters: Naniwa-ku, Osaka; President: Nobuo Enosawa) is a yakitori restaurant in Hakata that sells all yakitori for 319 yen (350 yen including tax). The Chikushi Exit store will have a grand opening on October 3rd (Monday) at 17:00. To commemorate the first landing in Kyushu, from October 3, at stores in the Kanto, Kansai, and Tokai regions, we will offer limited-time products related to Kyushu, such as pork belly skewers using sweet soy sauce from Kyushu and chuhai using ripe strawberries. We will start offering 3 items on the menu.
[Image 1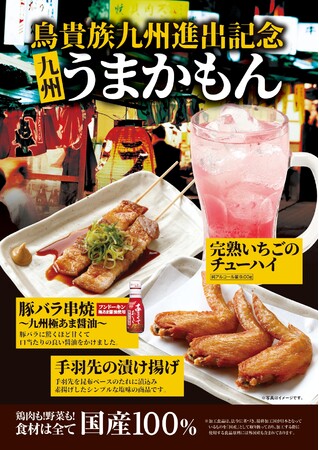 Torikizoku Hakata Chikushi Exit store overview
Store name: Torikizoku Hakata Chikushi Exit
Location: 2-1-24 Hakata Station East, Hakata-ku, Fukuoka City, Fukuoka Prefecture Basement 1st Floor, Gallery Hakata
Opening date: October 3, 2022
Business hours: 17:00~23:00
Number of seats: 68 table seats, 6 counter seats
Closed: 12/31, 1/1
Limited to the Kanto, Kansai, and Tokai regions, this is a menu commemorating the opening of the Kyushu store.
[Image 2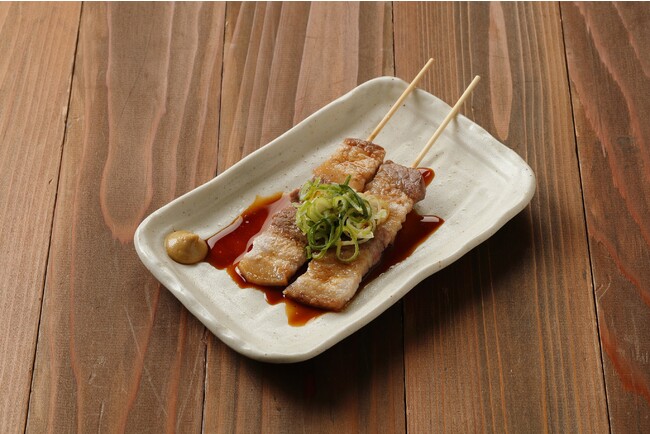 Grilled Pork Belly Skewer ~Kyushu Extreme Sweet Soy Sauce~
The pork belly is drizzled with a surprisingly sweet and smooth soy sauce.
[Image 3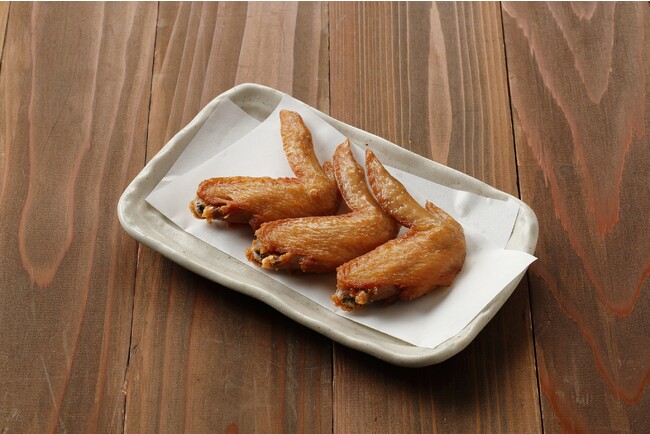 fried pickled chicken wings
A simple salty product made by marinating chicken wings in a kombu-based sauce and deep-frying them.
[Image 4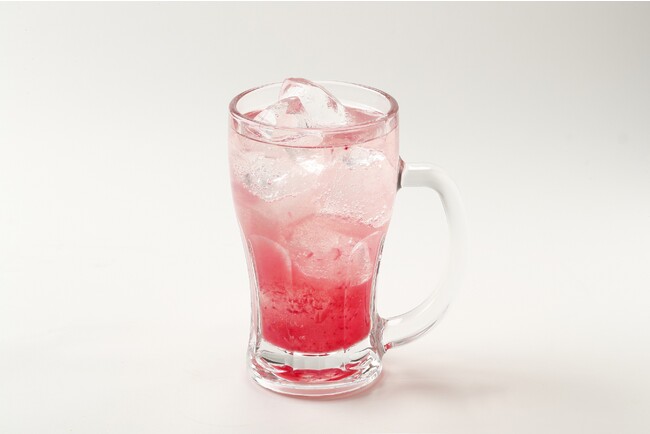 Ripe strawberry chuhai
Melt-in-your-mouth sweet chuhai made with domestic ripe strawberries.
[Table 2: https://prtimes.jp/data/corp/36869/table/6_1_a89d81a341dbb6c2814ffbd058dcd469.jpg ]
About "Torikizoku"
A yakitori restaurant chain that sells all items for 319 yen (350 yen including tax). Since 1985, the yakitori restaurant "Torikizoku" has been opened mainly in the Osaka and Kansai areas. Starting with the first store in Tokyo in 2005, we currently have 619 stores in the three major commercial areas of Kansai, Kanto, and Tokai. (As of the end of September 2022). The yakitori uses domestic chicken, and since 2014, the company has started a "challenge for domestic consumption," which aims to increase the proportion of domestically produced ingredients. The specialty "Kizokuyaki" is the overwhelmingly popular NO.1 menu of Torikizoku.
*According to laws and regulations, processed foods that are processed in Japan are treated as "domestic", and the food ingredients used in processing include foreign-produced foods.
(https://www.torikizoku.co.jp/kodawari/kokusankokusyo/)
-Overview of Torikizoku Co., Ltd.-
Location: 1-2-12 Tachiha, Naniwa-ku, Osaka Representative: Nobuo Enozawa, President
Established: August 7, 2020 Business description: "Torikizoku" sales and camrade chain business
URL: http://www.torikizoku.co.jp/
Details about this release:
https://prtimes.jp/main/html/rd/p/000000006.000036869.html