Unagi no Nedoko Co., Ltd.
We will exhibit at "TE TE TE Business Meeting / TE TE TE Shopping Street" held at KOKUYO Tokyo Shinagawa office "THE CAMPUS".
You can actually see the original products of "Unagi no Nedoko", such as the new wool MONPE, Kurume Kasuri KAPPOGI, and Banshu-ori think futu shirt.

Unagi no Nedoko Co., Ltd. (Yame City, Fukuoka Prefecture) will exhibit at the "TE TE TE Business Meeting / TE TE TE Shopping Street" to be held from October 27th (Thursday) to 30th (Sunday), 2022.
[Image 1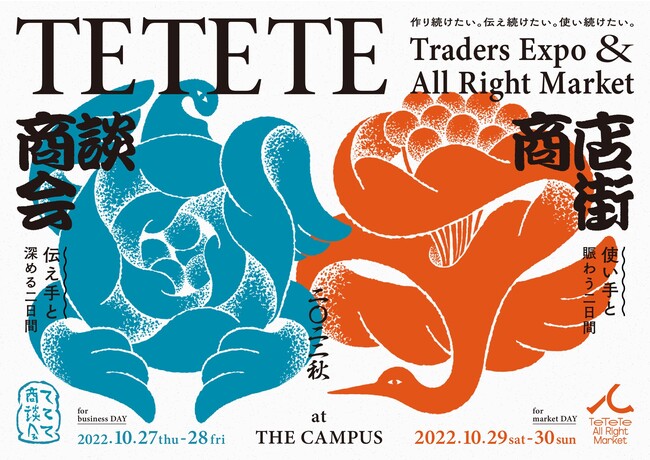 Information page: https://unagino-nedoko.net/archives/43759/ Event overview
Period: October 27th (Thursday) to 30th (Sunday), 2022
Location: KOKUYO Tokyo Shinagawa Office "THE CAMPUS" (1-8-35 Konan, Minato-ku, Tokyo)
Details: https://tetete-show.jp/
"TE TE TE Business Meeting Autumn 2022"
Date: Thursday, October 27, 11:00-19:00
  October 28th (Friday) 11:00-17:00
*The TE TE TE Business Meeting is a business-to-business exhibition and is not open to the general public.
An admission pass (invitation) is required for admission. Please apply for admission entry from the following site.
 https://forms.gle/QZYo8YeGvoahNaMv5
"TE TE TE Shopping Street 2022 Autumn"
Date: October 29th (Sat) 11:00-19:00
   Sunday, October 30, 11:00-16:00
*Anyone can enter.
Unagi no Nedoko Exhibition Overview
[Image 2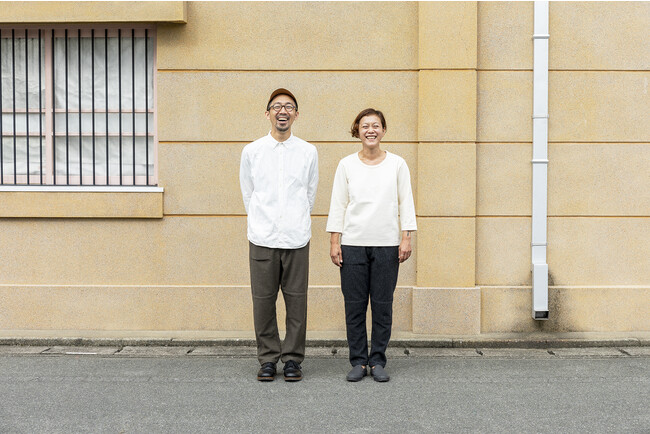 Eel bed booth: CC-14
Two types of "Wool MONPE" that will be released this autumn to convey the Bishu production area, "KAPPOGI", work clothes that make the most of Kurume Kasuri, and "HAORI", which is a reinterpretation of haori in line with modern life. ", and "think futu shirt" with the theme of thinking about tomorrow's normal.
About UNA PRODUCTS
[Image 3


"UNA PRODUCTS" is a group of original products produced by the local cultural trading company Unagi no Nedoko. We understand the locality, history, materials, technology, and the current state of the production area, and in order to convey it, we create and create while adding interpretations to the mold (design) and context (history). By adding an interpretation of the eel bed, we are trying to convey the local culture from a different perspective than what we make ourselves. In addition, we believe that by taking on the role of a manufacturer, we will be able to communicate more widely about the production area, industry, industry, and the background of the production. Sometimes I reinterpret something and make it, sometimes I create a product from scratch, and sometimes I act as a bridge between technology and technology, and between production areas. It is positioned as a project to create things by interpreting the local culture and to transmit the local culture.
As a regional culture trading company, we handle things that have been created by people as they are and pass on the local culture. We don't just make "things (products)", we make products as one of the triggers to create dialogue, and we are trying to convey regional culture, production areas, manufacturing, and making.
About Unagi no Nedoko, a regional cultural trading company
Unagi-no-Nedoko, based in Yame City, Fukuoka Prefecture, is a "regional cultural trading company" that independently researches the history and culture of the region and finds ways to connect them economically and socially in the present age. Since our founding in July 2012, we have identified the value of "local culture
(manufacturing, town development, food culture, etc.)" to be passed on to the next generation, and have created products and services that can communicate with society, and have spread them. We will establish a system to create (producers), connect (local cultural trading companies), use (consumers), and connect ecosystems including local resources and nature beyond that.
Details about this release:
https://prtimes.jp/main/html/rd/p/000000056.000089261.html