iDream Co., Ltd.
At Yokohama Season Ambassador Audition for Yokohama Bishoujo Zukan vol.5! Held from 10/1 to 10/15 at Mikucha!
At Yokohama season ambassadors are decided from Yokohama Bishoujo Encyclopedia models!

A legendary free paper beautiful girl picture book that has produced many actresses and talents such as Fumi Nikaido, Hinako Sakurai, Fumika Baba, and Maika Yamamoto. "Yokohama Bishoujo Encyclopedia" is set in "Minatomachi Yokohama", a city that everyone wants to live in. The main content is discovering beautiful girls in their teens and 20s and collaborating with companies with the concept of "raw stones unique to Yokohama". operates media as
"Yokohama Bishoujo Encyclopedia" is a regular free paper, a
collaboration with the Chinatown entertainment facility "Yokohama Daisekai", and a support navigator for the J League soccer team "Yokohama FC" "Yokohama FC Girls". Furthermore, the range of activities is expanding, such as Kanagawa All-Toyota exhibitions, appearances on youtube of "At Yokohama", a site for enjoying Yokohama smartly, and sales promotion activities for the search site my route. [Image 1

Auditions start October 1st and October 17th
This time's At Yokohama Season Ambassador & Yokohama Bishoujo Encyclopedia audition,
Delivery is done using the App Mikucha.
[Distribution application Mikucha review details]
[Yokohama Bishoujo Encyclopedia Vol.5 & At Yokohama Season Ambassador Audition] ■ 10/1 (Sat) 18:00 – 10/15 (Sat) 20:00
Depending on the points you earn, you can get gorgeous benefits such as At Yokohama Season Ambassador and Yokohama Bishoujo Encyclopedia! ! In addition, there is a rookie award, so even beginners can rest assured! The season ambassador will be ranked 1st in the ranking, and 2 out of 4 people will be selected from 2nd to 4th and 1st rookie. Who will win the luxury benefits?
[Image 2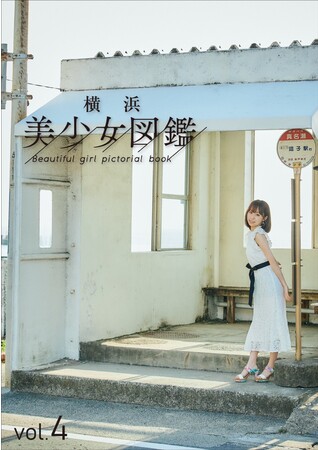 The cover of vol.4 is Lilia, an active university student.
[Benefit example]
・ Individual 1st place
At Yokohama Season Ambassador November-March
At Yokohama Reporter
At Yokohama advertising model (January-March large-scale campaign poster) At-Yokohama commercial appearance (scheduled to be aired at Marine Tower, etc.) Yokohama Bishoujo Zukan vol.5 page 2 (Furisode)
・Rookie Award ⇒ 1st place among level 30 and below
Yokohama Bishoujo Zukan vol.5 1 page
At Yokohama season ambassador candidate
Click here for event details
https://mixch.tv/p/u76a2zdv
At Yokohama official website
https://www.at-yokohama.net/
[Image 3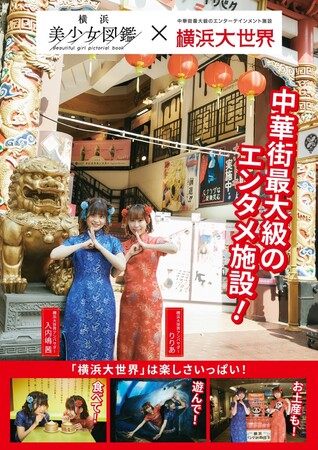 Right now, Liria and Akane Irunaijima are the official ambassadors of Yokohama Great World!
■ In addition, the Mikucha distribution audition is
The second short drama project will start from October 17th to October 31st! [Image 4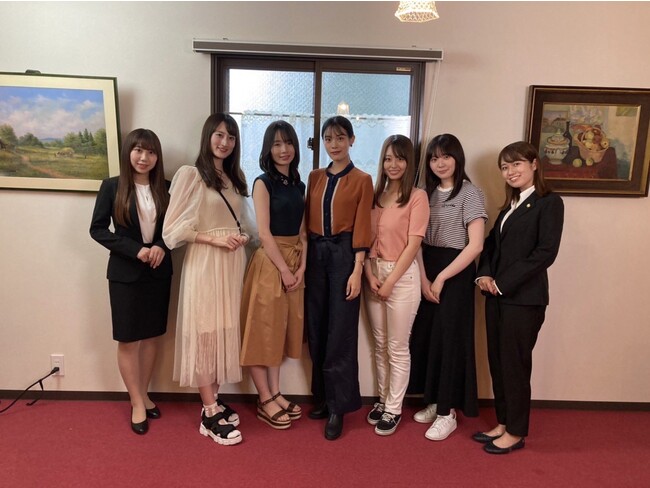 A story of a coffee shop | 2022
[Image 5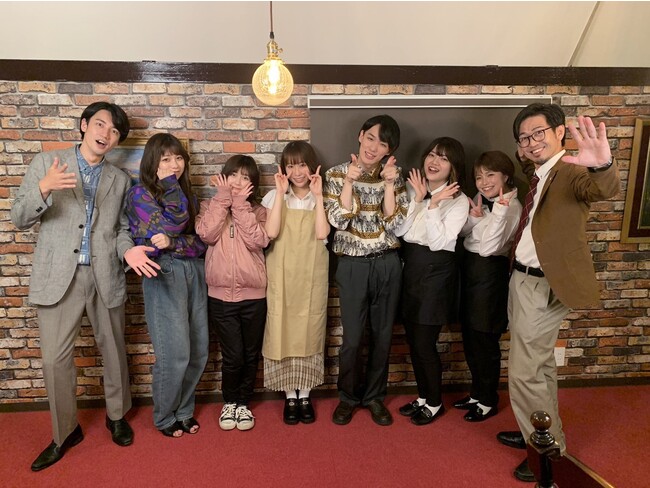 Story of a coffee shop|1989
Currently, short drama project past works are being released Short Drama Project A
A story of a coffee shop | 2022
[Video 3: https://prtimes.jp/api/movieim.php?url=www.youtube.com/watch?v=c_WDJy1r1cM]
Short Drama Project B
Story of a coffee shop|1989
https://youtu.be/oHyQb3psvlw
[Video 4: https://prtimes.jp/api/movieim.php?url=www.youtube.com/watch?v=oHyQb3psvlw]
Now accepting applications!
https://lin.ee/BL3OaBQ
* Easy application by adding LINE and answering the questionnaire! Yokohama Bishoujo Zukan Official HP
https://bishoujo-zukan.jp/kanagawa/
Yokohama Bishoujo Encyclopedia Official Twitter
https://twitter.com/bishojo_kgz
Details about this release:
https://prtimes.jp/main/html/rd/p/000000100.000058453.html