Yokohama Grand Intercontinental Hotel
Christmas 2022 Presented by Yokohama Grand Intercontinental Hotel Cakes and Stollen that will brighten up the festive season
Reservations will start from October 24th

Yokohama Grand Intercontinental Hotel (1-1-1 Minatomirai, Nishi-ku, Yokohama-shi, Kanagawa) Gourmet & Souvenir "I Marina" accepts reservations for various Christmas items such as 3 types of Christmas cakes and Stollen on October 24 (Monday) ) will start.
[Image 1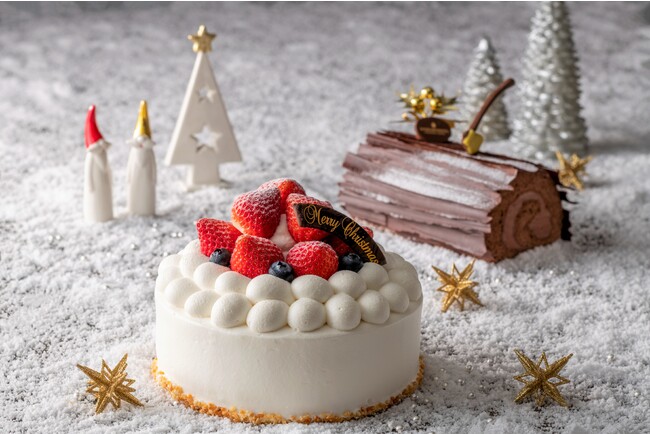 Beginning with the shortcake "Strawberry Symphony", which is popular every year with carefully selected fresh cream and domestic
strawberries, "Bush de Noel Chocolat" for adults using black chocolate with the highest grade 72% cacao. ", We will sell "Christmas Millefeuille" that uses plenty of high-quality domestic strawberries and looks gorgeous.
In addition, the Christmas bread "Stollen", which has been a strong fan since the start of sales, will appear again this year. Stollen, which is carefully baked one by one with plenty of dried fruits and nuts that the chef has painstakingly pickled, is a masterpiece that has been particular about the details such as ingredients, texture, and fragrance. In addition, we will deliver a lineup unique to our hotel that colors Christmas, such as bonbon chocolates by chocolatiers that are perfect as gifts and adorable Santa Claus-shaped chocolates. Spend an exciting festive season with high-quality cakes and bread that will brighten up your time at home.
-Christmas cake-
■ Reservation period: October 24th (Monday) to December 14th (Wednesday), 2022 * Reservations will be closed as soon as the number of sales reaches the upper limit.
■ Reservation method: Telephone or store
*Online reservations are also possible for "Strawberry Symphony" and "Buche de Noel Chocolat."
Delivery period: December 22nd (Thursday) to December 25th (Sunday), 2022 "Strawberry Symphony"
5,724 yen (diameter 15 cm, height 11 cm)
[Image 2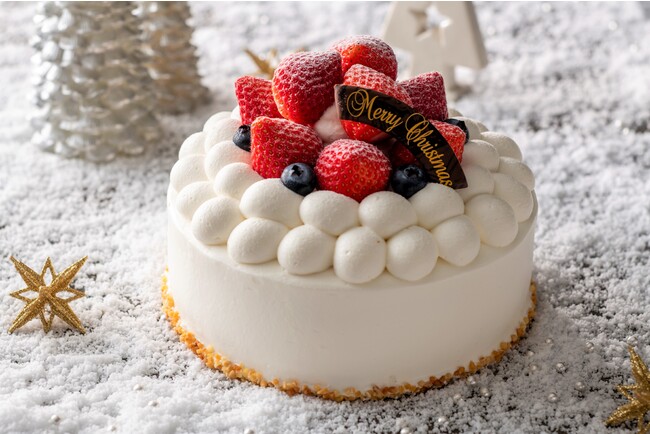 A shortcake that shines with the commitment of a pastry chef that is popular every year. An excellent product with a well-thought-out balance of moist and fine sponge, fresh cream with an elegant sweetness that melts in the mouth, and domestic strawberries that are used lavishly to create an exquisite harmony. The texture of chopped almonds decorated on the bottom adds an accent.
"Bush de Noel Chocolat"
4,860 yen (length 15 cm, width 10 cm, height 8 cm)
[Image 3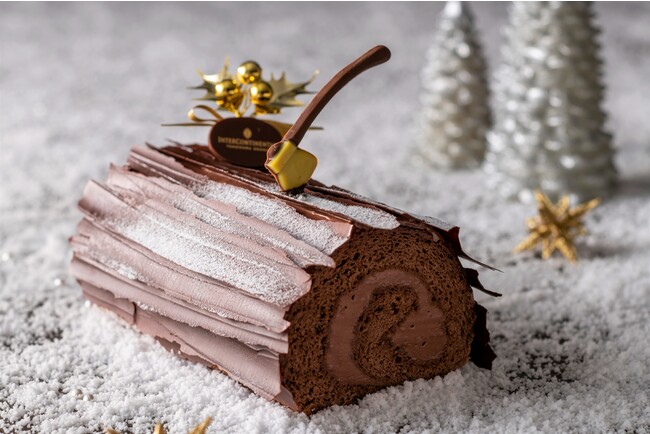 Using black chocolate with 72% of the highest cacao content, you can enjoy the rich flavor of cacao, and it is a gem of an adult with both aroma and taste. A moist sponge cake with an elegant scent of brandy and a rich chocolate cream with a moderate sweetness create an elegant taste. You can also enjoy the contrast with the crispy chocolate that covers the surface.
"Christmas millefeuille"
5,508 yen (length 15 cm, width 10 cm, height 11 cm)
[Image 4

Fragrant and caramelized crispy pie crust is layered with rich custard cream using vanilla beans, and plenty of fresh domestic strawberries. No alcohol is used, so even small children and those who don't like alcohol can enjoy it.
-Stollen & Chocolate-
Reservation period: October 24th (Monday) to December 14th (Wednesday), 2022 * Reservations will be closed as soon as the number of sales reaches the upper limit.
■ Reservation method: Telephone or store
Delivery period: Thursday, December 1, 2022 to Sunday, December 25, 2022 "Yamate/Motomachi American Mountain Pure Honey Stollen"
2,700 yen (length 20 cm, width 10 cm)
[Image 5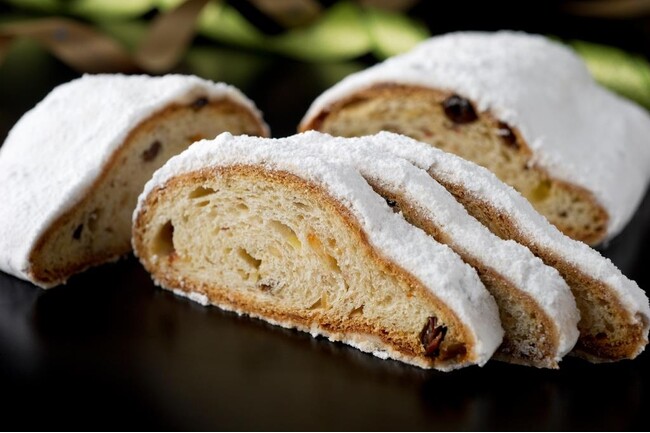 Stollen, which is popular every year, uses 5 kinds of dried fruits that have been carefully pickled in Grand Marnier for half a year. Instead of sugar, we kneaded honey from Americayama Park in Motomachi, Yokohama, into the dough to create a rich flavor and deep taste. You can enjoy the exciting days leading up to Christmas, along with the changes in the flavor that matures day by day.
[Image 6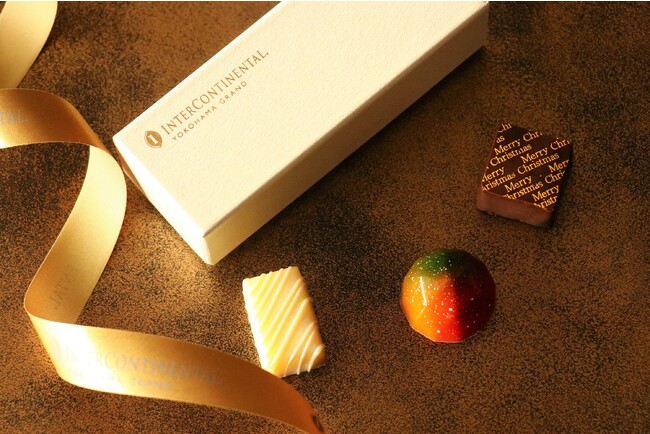 "Homemade Chocolate ~Christmas Edition~"
3 pieces ¥1,458
6 pieces ¥2,916
4,374 yen with 9 pieces
Three kinds of Christmas limited flavors are now available in the rich and smooth bonbon chocolate that the hotel's chocolatier carefully creates one by one. Perfect for festive season gifts.
[Image 7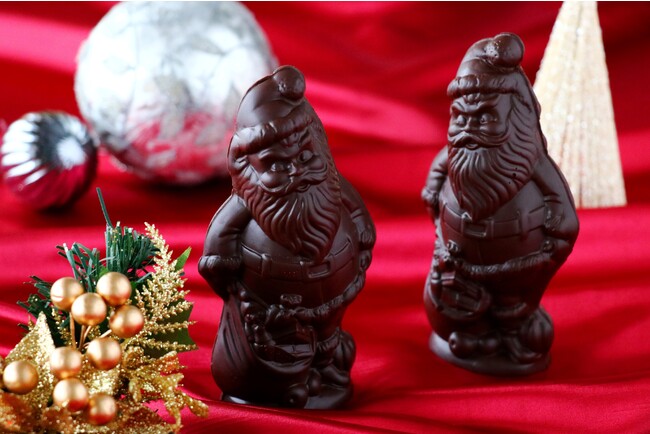 "Santa Chocolate"
1,296 yen (height 14cm)
Adorable Santa Claus-shaped chocolate made with carefully selected cacao and couverture chocolate from Valrhona, a French chocolate brand known for its high quality.
(alcohol-free)
Sales (delivery) place: Gourmet & Souvenir "I Marina" (2nd floor) Business (delivery) hours: 11:00-18:00
*Business hours will be extended from December 23rd to December 25th. Please check the website for details.
Reservations/Inquiries: 045-223-2366 (direct line to Ai Marina) Website: https://www.icyokohama-grand.com/restaurant/detail.php?rpid=37 *All displayed prices include tax.
*All images are images.
* The contents of the release may change due to various circumstances. Please check the hotel website for the latest information.
About Yokohama Grand Intercontinental Hotel:
A hotel that represents Yokohama, with a familiar exterior that resembles a yacht sail filled with wind. The 31-story building has 594 guest rooms, 7 restaurants and bars, and 15 large and small banquet halls. Since opening in August 1991, the hotel has received high acclaim for its hospitality, which has provided hospitality to many distinguished guests from Japan and abroad, including its response to international events such as APEC and TICAD.
https://www.icyokohama-grand.com/
About InterContinental(R) Hotels & Resorts:
InterContinental Hotels & Resorts utilizes the knowledge gained over 75 years of history to offer journeys that allow you to experience the unique charm of the land. Enjoy an elegant journey unique to InterContinental. With a full range of amenities and high-quality service that makes you feel casually taken care of, we will realize a sophisticated trip on a global scale. Please enjoy an elegant and comfortable stay with heartfelt hospitality through attentive service tailored to each guest. We also offer exclusive services through the InterContinental(R) Ambassador Program and Club InterContinental(R) with top-notch benefits. We introduce the unique charm of the land, such as special experiences that can not be tasted anywhere else, so that the stay of experienced travelers will be rich and full of discovery.
For details, please visit the official brand website
www.intercontinental.com and other SNS sites
www.facebook.com/intercontinental www.instagram.com/intercontinental.
Details about this release:
https://prtimes.jp/main/html/rd/p/000000011.000015522.html