TFF Co., Ltd.
[A toy that turns anything into a clockwork] "Nandemozenmai" has achieved 200%, which greatly exceeds the target amount through crowdfunding
"Toy" of topic boiling that collected 244,000 "likes" on Twitter
[A toy that turns anything into a clock] TFF Co., Ltd. has achieved 200%, which greatly exceeds the target amount, through crowdfunding. Product development secret story is released on Daily Portal Z. From October 26, 2022, TFF Co., Ltd. is conducting crowdfunding at "Kibidango" (operated by Kibidango Co., Ltd.) for "Nandemo Zenmai", a toy that can be attached with a magnet and can be used as a clockwork. This time, we have achieved 200%, which greatly exceeds the target amount. At present, more than 370 people have donated more than 1.2 million yen.
We have achieved the target amount and are preparing for mass production with a partner factory in China. From now on, we will continue crowdfunding until December 22nd (0:00 am on December 23rd) and receive your support, and we plan to ship the product after the crowdfunding ends.
[Image 1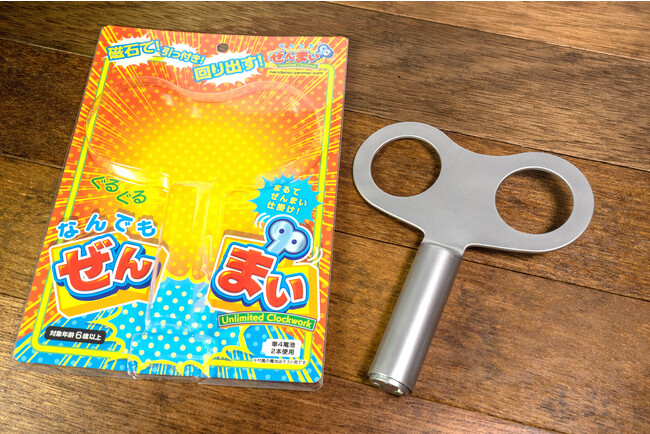 [Image 2: https://prtimes.jp/api/file.php?c_id=100833&t=animationGifImage&f=cb6aa88c5724086ddf28edba3fb54067.gif&img_id=1669049687278] Crowdfunding site page: https://kibidango.com/2149
What is "Nandemo Zenmai"?
Collected 244,000 "likes" on Twitter (*1), this toy can turn anything into a clockwork. If you attach the "Nandemo Mainspring" with a magnet, it will be a wonder! It's a playful product that makes everything look like it's working like a clockwork. We are developing it at our company with the cooperation of the inventor, NEKOPLA.
[Video 2: https://prtimes.jp/api/movieim.php?url=www.youtube.com/watch?v=WGg8KaSe2Tw]
[Image 3: https://prtimes.jp/api/file.php?c_id=100833&t=animationGifImage&f=22c1bad49628285246a17321a427748b.gif&img_id=1669084443]
[Image 4: https://prtimes.jp/api/file.php?c_id=100833&t=animationGifImage&f=cf100bf759af1d894cf7975b1f3ddc22.gif&img_id=1669050709163]
[Image 5: https://prtimes.jp/api/file.php?c_id=100833&t=animationGifImage&f=7bc47b2b8e09a5e9d65939e6eb1edf4e.gif&img_id=1669050591782]
[Image 6: https://prtimes.jp/api/file.php?c_id=100833&t=animationGifImage&f=73a3434b2846762051270edee4fc9089.gif&img_id=1669050724348]
[Image 7: https://prtimes.jp/api/file.php?c_id=100833&t=animationGifImage&f=553670c79ad7189a1b8f6262de773e02.gif&img_id=1669050750982 ]
[Image 8: https://prtimes.jp/api/file.php?c_id=100833&t=animationGifImage&f=ad851fab9acd3c7cbeb1426f72df6bde.gif&img_id=1669050509982]
[Image 9: https://prtimes.jp/api/file.php?c_id=100833&t=animationGifImage&f=18484639837ca27b5da3b3ace76b2bf9.gif&img_id=1669050517720 ]
[Image 10: https://prtimes.jp/api/file.php?c_id=100833&t=animationGifImage&f=40699b297deaa59332fa380d21ce8b4c.gif&img_id=1669050540185 ]
Products and services as benefits in crowdfunding
On the Kibidango project page, we are accepting donations with the following contents until December 22nd (midnight on December 23rd) as products and services as benefits.
[Limited initial lot] 1 spring [shipping and tax included] ¥2,980 [Comes with a seminar on how to use it by the inventor] 1 spring [shipping and tax included] ¥5,980
[Limited initial lot] 2 springs [shipping and tax included] ¥5,960 [Limited initial lot] 3 springs [shipping and tax included] ¥8,940 [Bulk purchase 5% OFF/Limited initial lot] 5 springs [shipping and tax included] ¥14,150
[Bulk purchase 10% OFF/Limited initial lot] 10 springs [shipping and tax included] ¥26,820
Crowdfunding site page: https://kibidango.com/2149
"Nandemo Zenmai" Development Secret Story Now Available
[Image 11
https://dailyportalz.jp/kiji/road-to-nandemo-zenmai
About product shipping time
This project is "crowdfunding". Unlike regular mail-order sites, the number of products to be produced is determined after the amount of support reaches the target, and the products are produced after the project ends. Therefore, please note that it may take several months for the product to be delivered. Regarding the production status, we will keep you informed through activity reports in Kibidango. 【Future Plans】
Crowdfunding implementation: October 26-December 22, 2022 (midnight on December 23)
Decision on number of production: End of December 2022 (after crowdfunding ends) Product production: From January 2023 (under adjustment with the factory) Delivery time: From February to March 2023 (planned)
Production will be carried out at a partner factory in China, but it is expected to be greatly affected by the new corona. In the past, lockdowns have caused city closures, supply chain disruptions and stagnation, and other factors that have caused major delays in development. In addition, the distribution network is also confused, so it is expected that it will take time to transport to Japan. We are negotiating to ship as soon as possible, but please understand that the delivery time may be delayed due to unavoidable circumstances. Crowdfunding site page:
https://kibidango.com/2149
Utility model and design registered. "Nandemo Zenmai" is a registered trademark of TFF Corporation.
*1:
https://twitter.com/kawausokawauso/status/1431550157011648514
About TFF Co., Ltd.
TFF Co., Ltd. is a maker company that plans and develops wonderful gadgets that do not yet exist in the world, and delivers them to users.
Location: 1-25-5 Asakusabashi, Taito-ku, Tokyo
Established: October 11, 2021
Details about this release:
https://prtimes.jp/main/html/rd/p/000000004.000100833.html