STRAYM ART AND CULTURE INC.
Along with Andy Warhol, the works of the great pop art artist Roy Lichtenstein will be exhibited by STRAYM. Sales start in Japanese Yen from 19:30 this Friday, November 25th!

Stray Art and Culture Co., Ltd. (Headquarters: Shibuya-ku, Tokyo, Representative Director: Mikihiro Nagasaki) is an art / NFT
decentralized holding platform "STRAYM" from 19:30 on Friday, November 25th this week. We are pleased to inform you that STRAYM will exhibit the precious works of Roy Lichtenstein, one of the world's greatest pop art artists alongside Andy Warhol, and will be sold in Japanese Yen.
Information on works for sale
[Image 1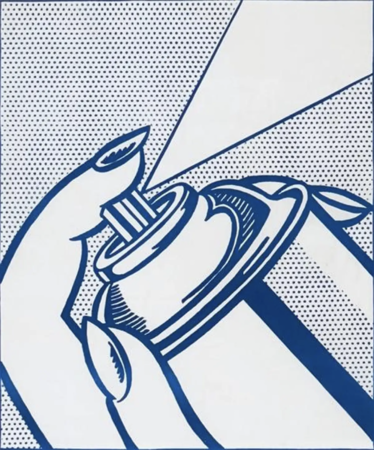 Spray Can (1963) / Roy Lichtenstein
[Image 2

https://straym.com/art/93
Introduction of the writer
[A great artist who makes pop art two masterpieces alongside Andy Warhol] Roy Lichtenstein
Born in New York, USA in October 1923.
After earning a master's degree from Ohio State University, in the 1950s he worked as a painter, university lecturer, and draftsman to make ends meet.
After that, in the early 1960s, works that looked like enlarged comic strips, which became synonymous with artists who led the new art movement with Andy Warhol and Jasper Johns, appeared. Lichtenstein's 1962 solo exhibition in New York was a commercial success, and Lichtenstein's innovative works became world-famous.In 1966, he became the first American to exhibit at the Tate Gallery in London, England hold a meeting.
Lichtenstein says that his typical style of pop paintings, such as comic strips, was inspired by drawing Mickey Mouse on his own children.
Until his death in September 1997, many of his works, which he actively engaged in artistic activities, are still exhibited in famous museums around the world.
About STRAYM
[Image 3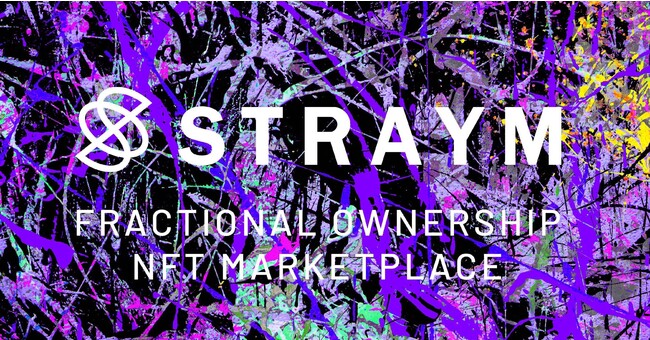 [Image 4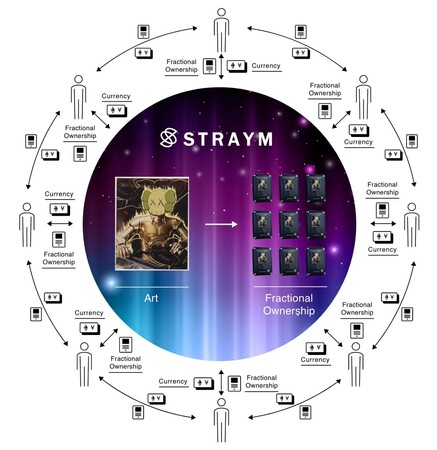 It is a decentralized holding platform that allows you to divide and hold the ownership of art and NFT.
Benefits of collecting on Stream
1. You can find your favorite from carefully selected art and NFT 2. More freedom to build your own art collection portfolio
3. Easy management and asset formation of owned art and NFT
4. You can get a VIP program depending on the status according to the cumulative purchase amount of ownership
5. You can participate in the community "STRAYM JAM" where art collectors gather Advantages of selling on Stream
1. Art and NFT can be sold in stages and in parts
2. You can also buy back the exhibited art / NFT again
3. Storage and exhibition of art and NFT can be entrusted to Strime 4. You can receive royalties when art/NFT is secondary distributed 5. Art museums can raise funds by listing art as it is displayed STRAYM service site: https://straym.com/
Instagram: https://instagram.com/straym_art/
Twitter: https://twitter.com/straym_art
LINE: https://lin.ee/329BAST
*The latest information will also be distributed on Instagram and Twitter. Registration is free and you can start trading immediately without verifying your identity.
https://straym.com/
Stream Art and Culture Co., Ltd. Overview
[Image 5


Through the art / NFT decentralized holding platform "STRAYM", art / blockchain such as "decentralization of ownership", "NFT of
ownership", "return of royalties to artists", "creation of community", "tokenomics"・Build an active trading market for art and NFT that is unique in the world by integrating finance. We aim to realize a more creative society by leading art ownership into a more familiar experience, expanding the art market, and sustaining the activities of artists.
Company name: Strime Art and Culture Co., Ltd.
Representative: Representative Director Mikihiro Nagasaki
Address: 2-4-20 Jingumae, Shibuya-ku, Tokyo
Established: September 2017
Corporate site: https://straym.co.jp
Inquiries about this release
Stream Art and Culture Co., Ltd.
Person in charge: Kataoka
Email address: info@straym.co.jp
* The information contained in this news release is current as of the date of the announcement. Subject to change without notice.
Details about this release:
https://prtimes.jp/main/html/rd/p/000000123.000041724.html