Apeman Japan Co., Ltd.
Black Friday announcement! ! The nooie series, which sells 350,000 units a year worldwide, has finally landed in Japan! !
Black Friday's Biggest Special Sale of 45% Off

From November 25th to November 28th
Indoor monitoring camera
nooie 360CAM
Regular tax-included 6,250 yen to 3,438 yen
The sales destination is AMAZOM
https://www.amazon.co.jp/dp/B0B3SSFHZH?
[Image 1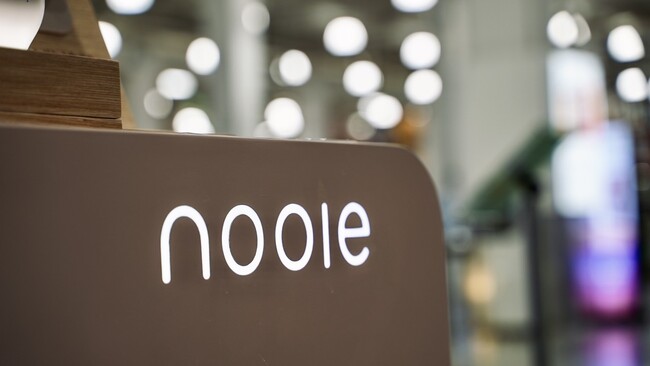 nooie will hold a special sale to commemorate its landing in Japan. [Image 2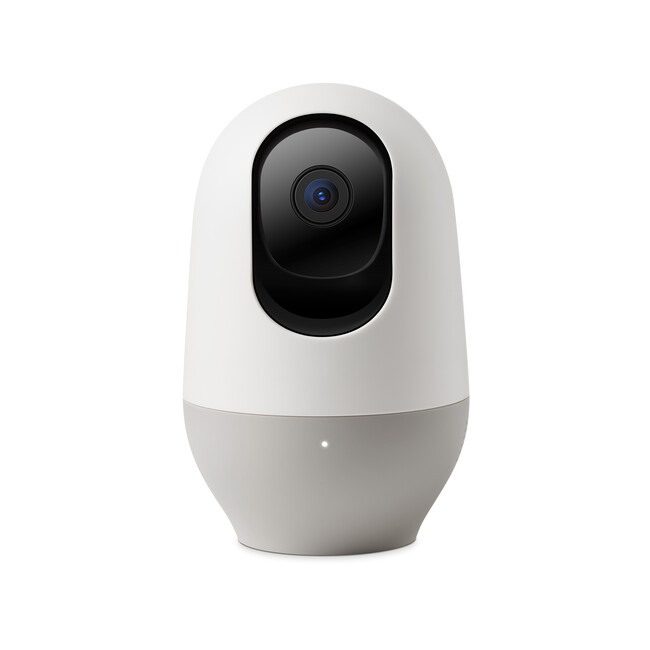 The most notable product this time is "360cam".
This product has sold 350,000 units worldwide in one year, and will finally land in Japan.
The simple design does not look like a security camera at first glance, and does not destroy the interior of your room.
With its compact design, you don't have to worry about where to put it, and you can not only place it on a table or floor, but also hang it on the wall according to your room.
When the room gets dark, it automatically switches to night mode, so you can keep an eye on your baby or pet in a dark room.
It can also be used as a security camera because it can send notifications to your smartphone when it detects movement or noise. It is also possible to adjust the level of detection sensitivity according to the place of use.
[Image 3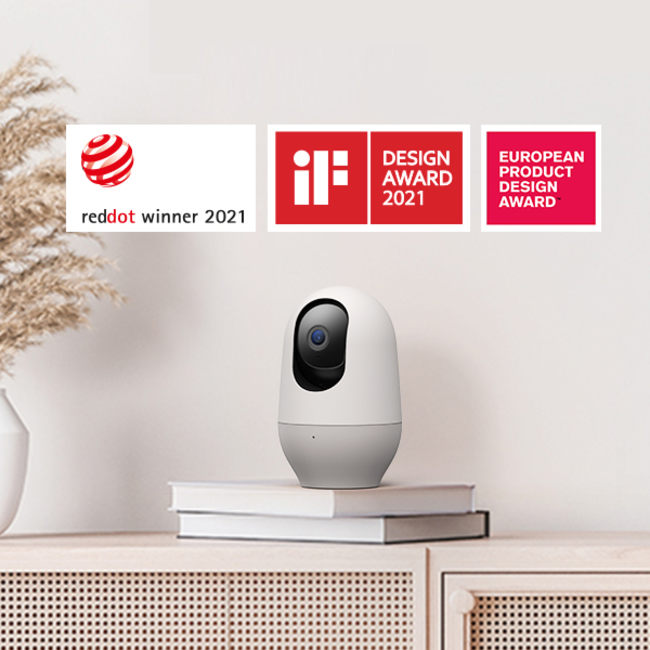 2021 ePDA design (european brand & packaging design associaion) white gold award
2021 ePDA design
red point award
[Image 4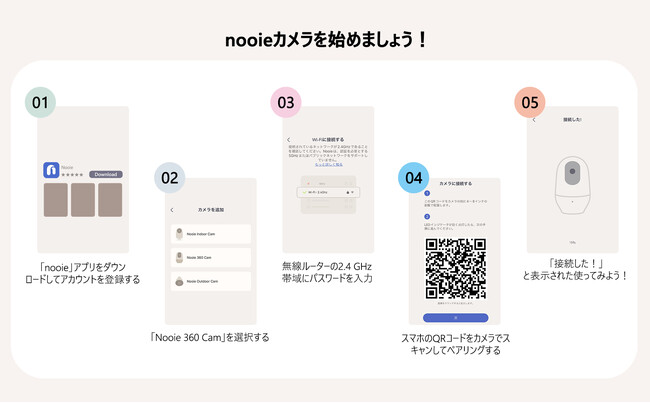 The only way to connect is to download the app on your smartphone and connect wirelessly. After that, all you have to do is project the screen of your smartphone with the camera.
[Image 5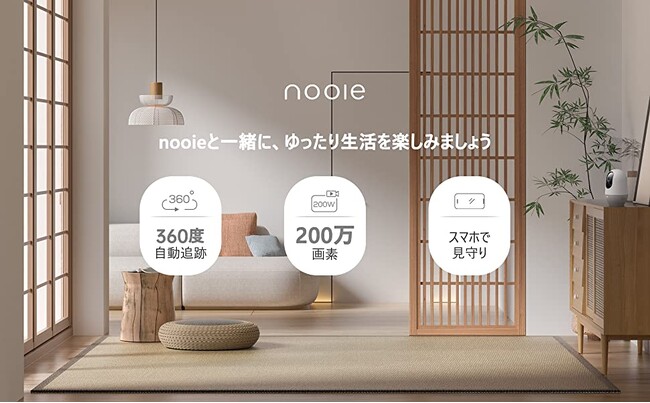 Brand: nooie
Product model number: IPC100-1
Product size: W78 x D78 x H124
Product weight: 410g
Color: White
Power supply: 100V
Resolution: 2 million pixels + night mode installed
Year: 2022
Manufacturer warranty: 1 year
Compatible Devices: Amazon Alexa
Connection: 2.4GHz (5GHz not supported)
Recommended use of the product: Indoor
Accessories: (AC adapter x 1, power cord x 1, anchor x 4, mounting screw x 4, wall mount plug x 1)
Supports microSD cards from 16GB to 128GB (sold separately)
Cloud storage support: Video recording possible for up to 30 days (extra charge) * A smartphone is required to use this product.
nooie
https://nooie.com/
Details about this release:
https://prtimes.jp/main/html/rd/p/000000001.000112038.html