Babycam Co., Ltd.
It turns out that grandparents actually buy products based on advice from moms ~ Babycam, a pregnancy and childcare community, surveyed the content of advice given to parents and the reactions of parents in families raising children ~
Advice from mothers to grandparents covers a wide range of topics such as digital appliances, clothing, food and beverages, furniture, hospitals, etc., and is a reliable source of information for grandparents.

Babycam Co., Ltd. (Headquarters: Chiyoda-ku, Tokyo; Representative Director: Masaiku Anzai) conducted a fact-finding survey in November 2022 regarding advice for parents at home during pregnancy and child-rearing.
[Image 1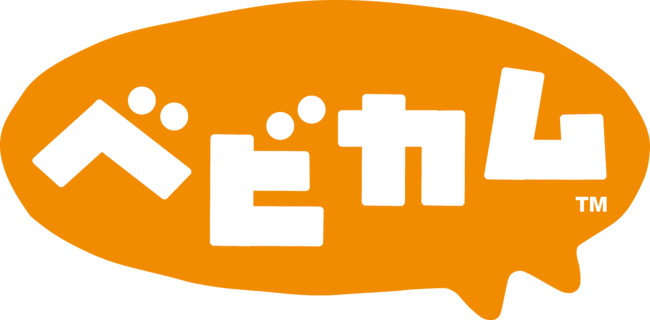 Families raising children often consult their parents when they purchase goods and services. This is especially likely for new products, services, health-related products, and other items that parents may not understand or may be confused about.
What kind of advice do moms give their parents at Babycam? And as a result, did your parents purchase products and services based on your advice? We conducted a survey on advice for parents, etc.
"Survey on Advice for Parents"
―――――――
■ Survey period
October 28-November 5, 2022
■ Survey method
Recruited on the pregnancy and childcare site "Babycam" and answered from the web form
■ Number of responses
149 people
―――――――
Below are some of the main questions and results extracted from the survey results.
[Over 60% of moms recommend products and services to their parents] Q. Have you ever recommended goods or services to your parents? [Image 2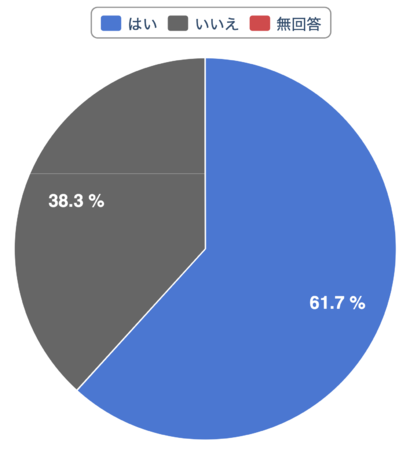 [Many health advices such as daily food and beverages, digital home appliances, travel, health food and beverages, etc.]
Q. What goods or services did you recommend to your parents? [Image 3
I understand that there are many parents who are not good at digital home appliances such as smartphones and PCs, but more than that, the most common advice about food and beverages on a daily basis is from mothers who do housework and childcare on a daily basis. It is considered a feature of advice.
Health foods and beverages, hospitals, medicines, health equipment, and so on are often related to health, probably because we care about our aging parents.
[More than 90% of grandparents purchase products and services based on advice from their mothers]
Q. As a result of the recommendation, did the parents purchase or use the service based on the advice?
[Image 4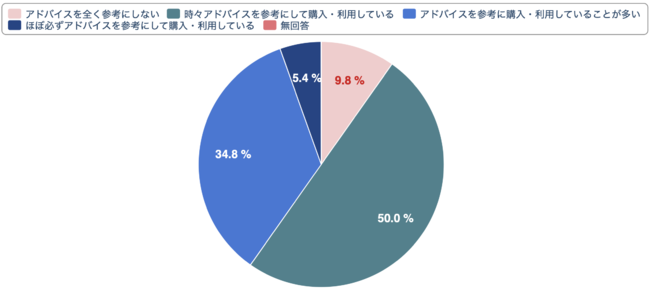 In today's world, where information is overflowing, new products and services are being created one after another, and when considering purchasing them, it seems that many people, especially the elderly, are at a loss as to what information to believe. At such times, the percentage of grandparents who refer to advice from their own children is as high as 90%, including those who "sometimes refer to it when purchasing and using."
In other words, this result seems to indicate that advice and information from one's own child can serve as an important
decision-making material as a very reliable source of information. On the other hand, from the perspective of a company that provides products and services, if you want elderly people in your
grandparents' generation to use new products and services, the first thing that comes to your mind is the children of your grandparents. It is also thought that the flow of telling moms and asking grandparents for advice from moms is also one of the very effective means. The above is an excerpt from the results of this survey.
-Reference Materials-
=================
Survey items of this questionnaire
=================
[Face item]
Gender, age, number of weeks of pregnancy, number of children, age of youngest child, place of residence, etc.
[Q] Have you ever been consulted about the goods or services that your parents are trying to purchase?
◯ Yes ◯ No
[Q] What kind of goods or services did your parents want to purchase? □ Clothing such as clothes, shoes, and bags □ Daily food and drink □ Health food and drink □ Health equipment □ Medicine □ Hospital □ TV □ Furniture □ Digital home appliances such as smartphones and PCs □ Provider contract □ Car □ House □ Travel □ Insurance □ Stocks and other financial products □ Others
[Q] Have you ever recommended goods or services to your parents? ◯ Yes ◯ No
[Q] What kind of goods or services did you recommend to your parents? □ Clothing such as clothes, shoes, and bags □ Daily food and drink □ Health food and drink □ Health equipment □ Medicine □ Hospital □ TV □ Furniture □ Digital home appliances such as smartphones and PCs □ Provider contract □ Car □ House □ Travel □ Insurance □ Stocks and other financial products □ Others
[Q] As a result of the recommendation, did your parents purchase or use the service based on the advice?
◯ Never refer to advice ◯ Occasionally refer to advice when purchasing and using ◯ Often refer to advice when purchasing and using ◯ Almost always refer to advice when purchasing and using
[Q] Do you think your parents are happy with your advice?
◯ Yes ◯ No
[Q] Have you ever given advice and thought you failed? Please write down your advice.
◯ Yes ◯ No
[Q] When do you want to give advice to your parents?
free answer
*If you are interested in the results of this survey, please contact us using the contact information below.
━━━━━━━━━━━━━━━━━━━━━━━━━━━━━━━━
[About Babycam Co., Ltd.]
Founded in 1996.
In 1998, she established Babycam, a community site to turn the anxiety of pregnancy, childbirth, and childcare into something fun. It currently has about 350,000 members, making it one of the largest in Japan. In addition to community and blog services, with the
cooperation of experts, we provide consultation rooms, encyclopedic content, and a huge amount of experiences. In addition to providing lifestyle information and product information that meet the needs of users, as well as holding seminars and events, the company also collaborates with local governments to develop a business related to employment support for women raising children (WorkSmart).
The research activities at Babycam have won the Kids Design Award Judging Committee Special Award and Social Contribution Media Award, and they are also engaged in collaborative activities such as product development and marketing with major companies in various fields. In the corona crisis, we quickly held an online Babycam parent class and provided the system to hospitals, and we are continuing to develop "Babycam Mama Tea Break," an online live tea party held every day to connect with moms.
In addition to Honda Motor Co., Ltd.'s community planning and management, we also provide community planning consulting, production, marketing, management services, etc. for many companies.
Babycam website (https://www.babycome.ne.jp)
Babycam Mama Tea Break (https://www.babycome.ne.jp/mama_teabreak/) Company name: Babycam Co., Ltd.
Established: February 20, 1996
Capital: 80 million yen
Representative: Masaiku Anzai, President and Representative Director Location: 3rd Floor, Expert Office Kojimachi, 2-10-3 Kojimachi, Chiyoda-ku, Tokyo
Homepage: https://company.babycome.jp
[Inquiries regarding this release]
Babycam Co., Ltd. Contact: Taeko Yamada
TEL: 03-4405-1938
Email: bcpress@babycome.jp
━━━━━━━━━━━━━━━━━━━━━━━━━━━━━━━━
Details about this release:
https://prtimes.jp/main/html/rd/p/000000284.000007518.html