Protex Co., Ltd.
Before the third vaccination of the new corona vaccine, we
investigated the effect of the second vaccination of the conventional vaccine (decrease in antibody level).
For those who are worried about the 3rd vaccination due to adverse reactions, and for those who are taking the exam

About 30% of the population is worried about the third vaccination, we conducted the following survey for future reference.
We quantitatively tested the antibodies of those who had been vaccinated twice with the conventional vaccine for the new coronavirus (three times not), and investigated the relationship between the number of days after vaccination and the amount of antibody (antibody titer). . In this way, we can expect to become index to decide vaccination time of the third.
Currently, there are 84,020,000 people in Japan who have been vaccinated for the third time. And 33.3% of the population as a whole have not received the third dose of vaccine. (as of November 21) At the research institute of Protex Co., Ltd. (Headquarters: Wako City, Saitama Prefecture, Representative Director: Masao Nishizaki), an examination was performed and a conventional vaccine (monovalent) was given twice with Easy Doc (R) "New Coronavirus Antibody Test". An antibody test was performed using blood collected from those who had been vaccinated (690 people living in Japan who had not been vaccinated for the third time). As a result, we arranged the amount of antibody (antibody titer) for each number of days after vaccination and created the following distribution.
From the figure below, it was confirmed that the number of people with high antibody levels (antibody titers) decreased as the number of days after vaccination passed.
[Image 1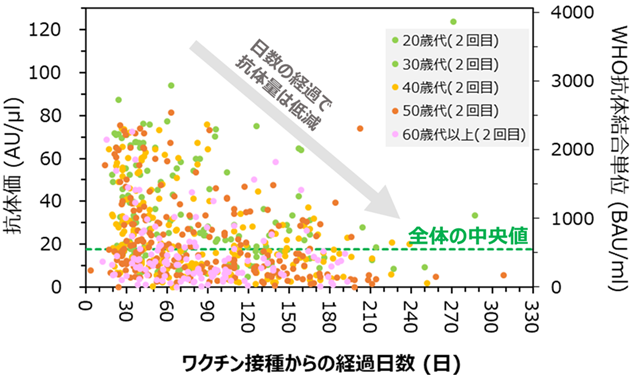 【summary】
[Image 2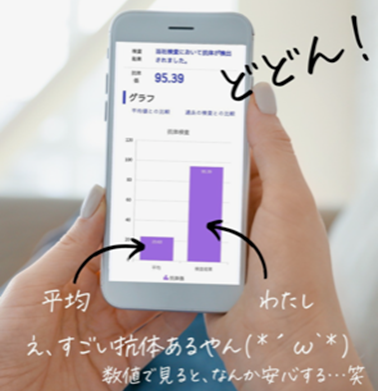 It is generally known that the body develops antibodies against viruses through vaccination and infection, making the body resistant to infection. However, little is known about how to measure antibody retention. For that reason, Protex Co., Ltd. (Headquarters: Wako City, Saitama Prefecture, Representative Director: Masao Nishizaki) provides Easy Doc (R) "New Coronavirus Antibody Test" that can be checked at home.
[Statistical results]
In the above figure, after vaccination, the amount of antibody (antibody titer) in most of the subjects decreases with the passage of days. Therefore, it is estimated that the amount of antibody will decrease with the number of days after vaccination. If the number of days that have passed has been long or the test results are low, it may be a good idea to use this as a reference when deciding when to administer the third dose.
For details, please see the URL below.
https://prote.jp/cms/wp-content/uploads/2022/06/dc88ed1a03b0054eb481f7128bf04ebb.pdf [Image 6

[Reason why "New Coronavirus Antibody Test" is required]
[Image 4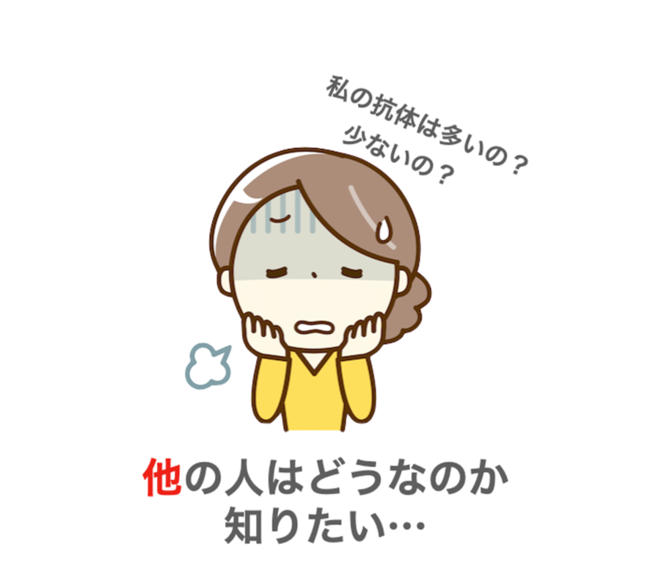 There are individual differences in the degree to which antibodies are produced by vaccination or infection. In addition, it is known that the amount of antibody (antibody titer) that rises once after vaccination decreases as the days pass. By doing Easy Doc (R) "New Coronavirus Antibody Test" (about changes in antibodies with individual differences), first, how much the effect (antibody amount (antibody value)) after vaccination appears, and then inoculation A few months later, by retesting, you can find out how much your antibodies have decreased in a few months.
[Benefits of taking an inspection]
If you are concerned about side effects or adverse reactions after vaccination, or if you are an examinee, knowing that you or your relatives have sufficient antibodies will give you a sense of security in your daily life. Also, if you know that your antibody level (antibody titer) is low, you can pay more attention when traveling or watching sports. In the future, we hope that this information will be used as a reference for deciding when to vaccinate.
[Antibody tests used in this survey for the general public]
[Image 5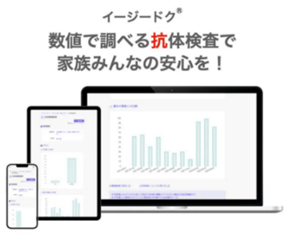 Product name: Easy Doc (R) "New coronavirus antibody test" (for research) Test method: ELISA method (antigen sandwich ELISA using trimer spike protein) Test item: Antibody test to check the effect of vaccination. Blood collection method: Self-collection * Blood collection can be done at home Application method: Apply from the "Easy Doc (R)" site on your smartphone or PC Sales price: 6,600 yen (tax included)
[Site URL]
Easydoc (R) URL is https://easydoc.jp/
[Image 6

[Related antibody tests]
[Image 7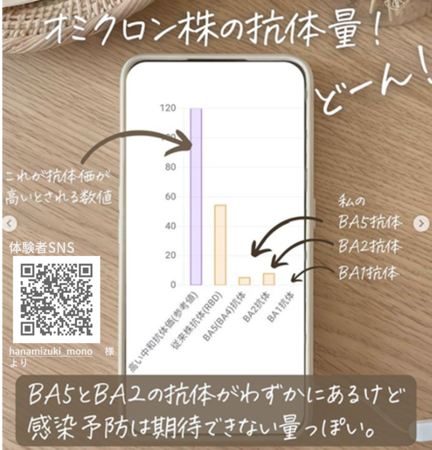 Product name: Easy Doc (R) "mutant strain antibody test" (for research) Inspection items: Omicron strain antibody test (RBD region), An antibody test to check the effectiveness of vaccination.
Antibody test to check past infection history (optional test) Inspection method: Microarray automatic measurement system, ELISA method Application method: Apply from the "Easy Doc (R)" site on your smartphone or PC Sales price: 9,900 yen (tax included)
[Distributor]
Company name: Protex Co., Ltd.
Address: Wako Riken Incubation Plaza, 2-3-13 Minami, Wako City, Saitama Prefecture
Business description: Research and development of highly sensitive detection technology for viruses and bacteria, manufacturing and sales of reagents, etc.
Details about this release:
https://prtimes.jp/main/html/rd/p/000000007.000082322.html