Aquament Co., Ltd.
"Color with flowers" art is now available! Christmas event "Gracias Flor" to be held in Kobe [AQUARIUM x ART atoa]
On the final day, December 25th (Sun), visitors will receive a flower bouquet!
AQUARIUM x ART atoa (Shinko-cho, Chuo-ku, Kobe: hereinafter referred to as Atoa) will hold the second "Gracias Flor" from November 21, 2022 (Monday).
At Atoa, we held the first "Gracias Flor" from December 24th (Friday) to 26th (Sunday), 2021 last year, and many customers visited us to welcome Christmas night.
Therefore, the second "Gracias Flor" will be held from November 21, 2022 (Monday) as a Christmas event for 2022.
[Image 1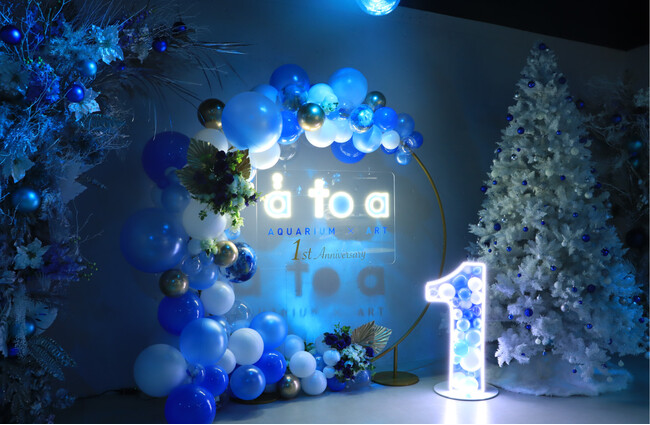 "Gracias Flor" Christmas Art
Next to the photo spot "1st anniversary balloon art" commemorating the 1st anniversary of the opening, new flower art works inspired by the white tree and atoa that make you feel Christmas have appeared. [Image 2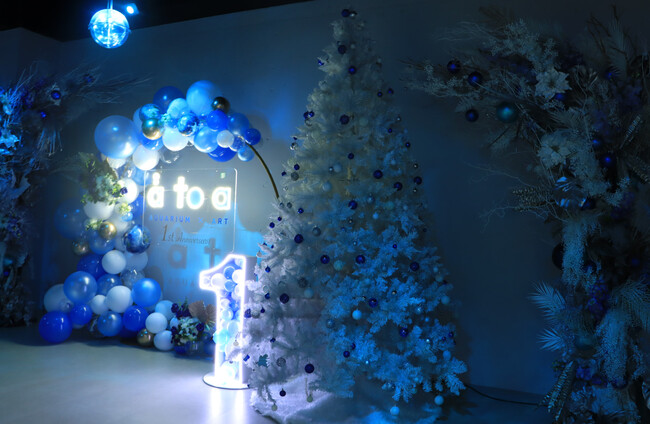 A white tree inspired by Atoa
[Image 3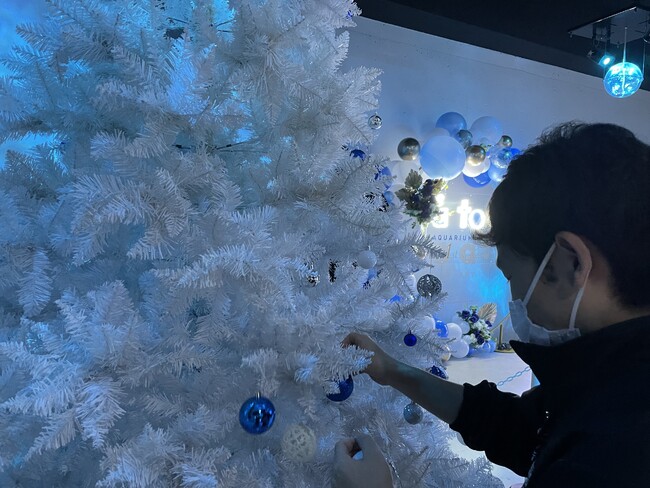 Setting up a white tree
Fresh flowers will be added to the flower art work on Friday, December 23rd, making it even more gorgeous.
In addition, on Sunday, December 25, the final day of the event, we will make a bouquet of fresh flowers from the Christmas flower art work and present it to visitors who came.
What is "Gracias Flor"?
This is a special event where flower art works decorated with fresh flowers are exhibited in the hall and visitors are presented with flower bouquets with the meaning of gratitude. Last year, the first "Gracias Flor" was held from December 24th (Friday) to 26th (Sunday), 2021, and many customers participated in the flower bouquet present on the final day. .
[Image 4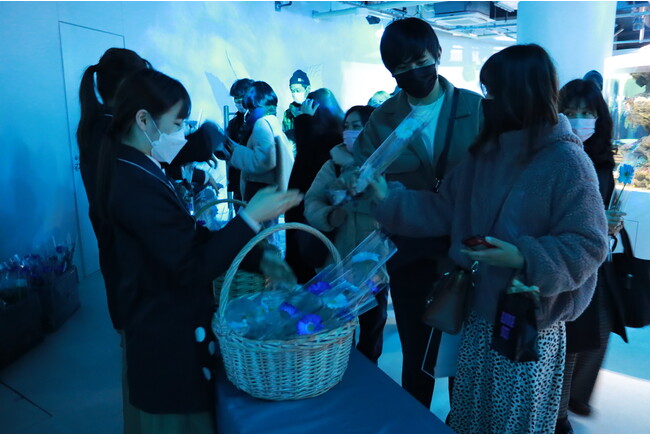 Last year's flower bouquet present (December 26, 2021)
[Image 5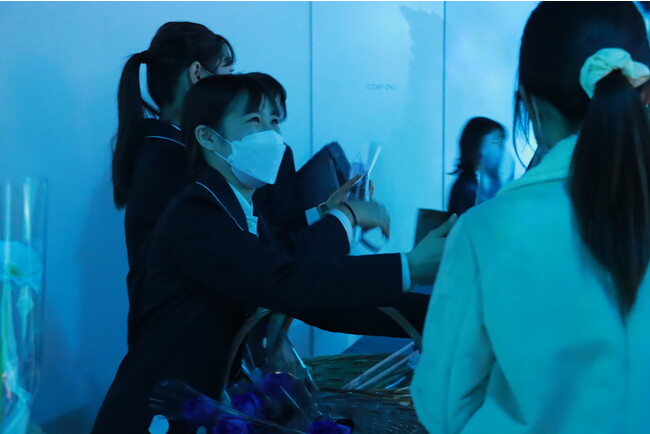 Last year's flower bouquet present (December 26, 2021)
Kobe Port Museum 1st floor light up & illumination
From November 30, 2022 (Wednesday), the first floor of the Kobe Port Museum will be lit up and illuminated. Photo spots with Christmas wreath motifs will also appear one after another. Please come by all means.
[Event overview]
Event name: "Gracias Flor"
Exhibition period: November 21, 2022 (Monday) to December 25, 2022 (Sunday) *December 25th (Sunday): Exhibition time / 10:00-15:00
                    Bouquet gift / 18:00-21:00 (*will end as soon as it runs out)
Exhibition location: AQUARIUM x ART atoa 2nd floor
Viewing fee: Free (*A toa admission fee is required separately) -atoa basic information-
・Location: 7-2 Shinkocho, Chuo-ku, Kobe City, Hyogo Prefecture 650-0041 ・Homepage: https://atoa-kobe.jp
・Operating hours: 10:00-21:00 (Last admission 20:00)
*Business hours may change due to charter etc.
・Admission fee: Adults (junior high school students and older) 2,400 yen, elementary school students 1,400 yen, children (3 years old and older) 800 yen, under 3 years old free
*Prices are subject to change on certain days
*Admission time designated system. Advance reservations are
recommended, although same-day tickets are available.
*Tickets can be reserved and purchased from one month before the date of visit. *There is no limit on the length of stay after entering. Re-entry is not allowed.
Operating company: Aquament Co., Ltd.
Details about this release:
https://prtimes.jp/main/html/rd/p/000000083.000084116.html