Choice Hotels Japan Co., Ltd.
[Comfort Hotel] Offers a free menu with a "winter" feel, such as clam chowder and apple smoothies; free breakfast menu for a limited time Color your Morning -Winter Color Palette-

Choice Hotels Japan Co., Ltd. (Headquarters: Chuo-ku, Tokyo, President: Yuya Muraki, hereinafter Choice Hotels Japan) will launch "Comfort Hotels" nationwide from Thursday, December 1, 2022 (with some exceptions). At the free breakfast, we will start offering a winter-only menu with the theme of "Color your Morning -Winter Color Palette-".
The free breakfast at the Comfort Hotel offers a menu with the theme of seasonal travel colors. The color of winter is "white" that reminds us of snowy landscapes, and "red" and "green" that brighten up the city during Christmas and New Year holidays. With these colors as the theme, we have prepared menus using spinach and apples that are in season in winter, clam chowder that you want to eat in the cold season, and sesame and soy milk soup.
[Image 1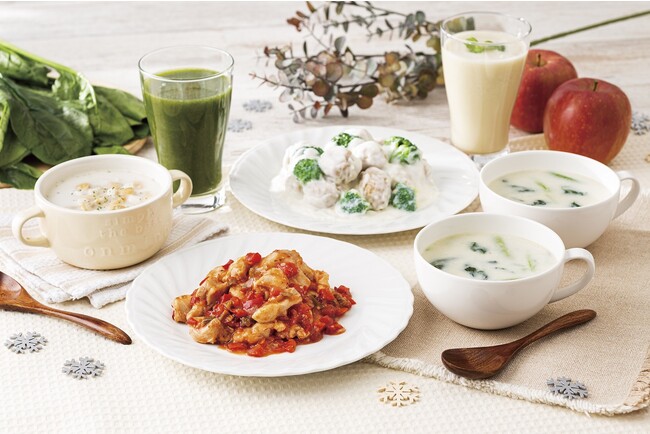 Free breakfast at the Comfort Hotel Enjoy the taste of the season with the theme of "color"
The free breakfast at the Comfort Hotel offers a wide variety of menus in a buffet format based on the concept of "Color your morning for a happy morning that colors your day." Among them, the seasonal menu is based on the image of "color of seasonal travel", and mainly uses delicious ingredients of the season.
・Complimentary breakfast at Comfort Hotel
https://www.choice-hotels.jp/brand/eat/breakfast/
I can only taste it now! Six new winter-only menus are now available. Apples and spinach are used in the specialty smoothies.
The winter theme is "Color your Morning -Winter Color Palette-". In winter, the theme colors are "white" for the snowy landscape, and "red" and "green" for the warm colors of the town. There are 6 types of menus that change daily, such as smoothies made with spinach and apples, which are winter ingredients, and clam chowder and sesame soy milk soup that are perfect for winter mornings. In addition, to the special "smoothie that prepares from the inside of the body", "apple soy smoothie" that combines apples and soy drinks and healthy "spinach and pineapple smoothie" using spinach are newly added.
In addition, we offer a limited smoothie "Strawberry Soy Smoothie" that uses plenty of strawberries at the Comfort Hotel Sapporo Susukino and Ise Hotels.
In addition, the "Boiled meatballs and broccoli cream" that was popular at the fair "Breakfast to Travel the World" held last year has been renewed and reappeared. We also have a slightly spicy "Gorogoro Chicken Hot Chili Sauce" to warm up the cold winter mornings. Enjoy a colorful day at the Comfort Hotel while enjoying a "winter trip" with our free breakfast.
Comfort Hotel's free breakfast "Color your Morning -Winter Color Palette-" menu details
[Image 2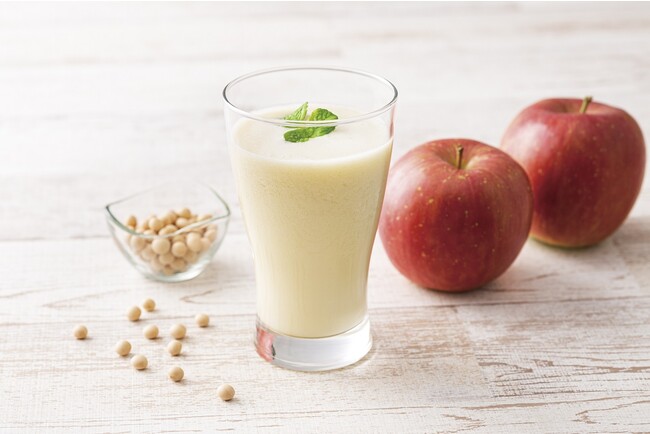 apple soy smoothie
A refreshing and easy-to-drink smoothie that combines apple and soy drinks.
[Image 3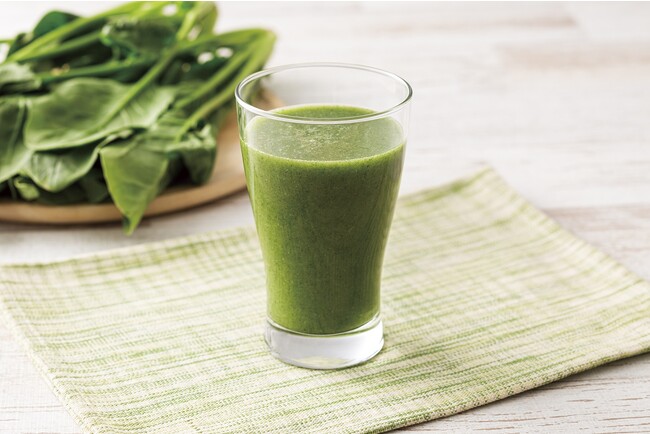 Spinach and Pineapple Smoothie
A green smoothie that combines pineapple with spinach, which is in season in winter.
[Image 4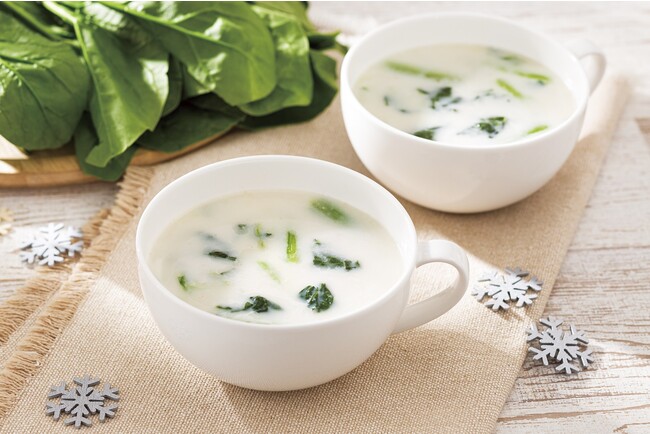 Spinach sesame soy milk soup
A spinach-rich soup with a soy milk base and sesame flavor.
[Image 5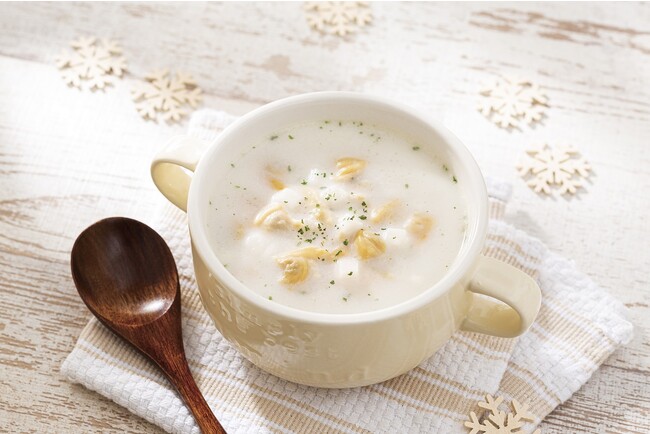 Clam chowder
Classic winter soup "Clam Chowder". It has a gentle milk-based flavor that warms you up in the cold winter.
[Image 6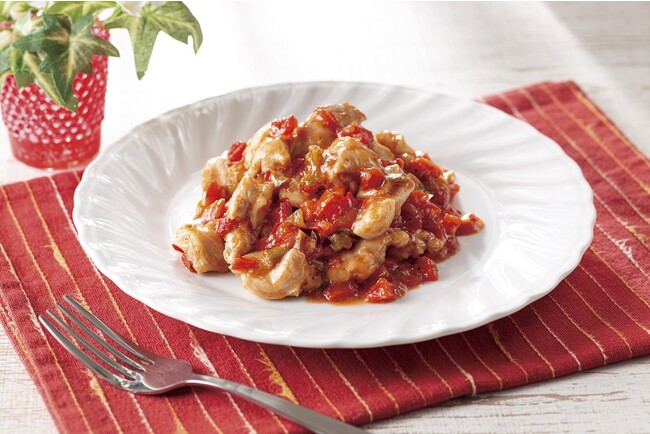 Hot Chili Sauce for Roasted Chicken
Enjoy the spicy chicken that will warm you from the inside out. [Image 7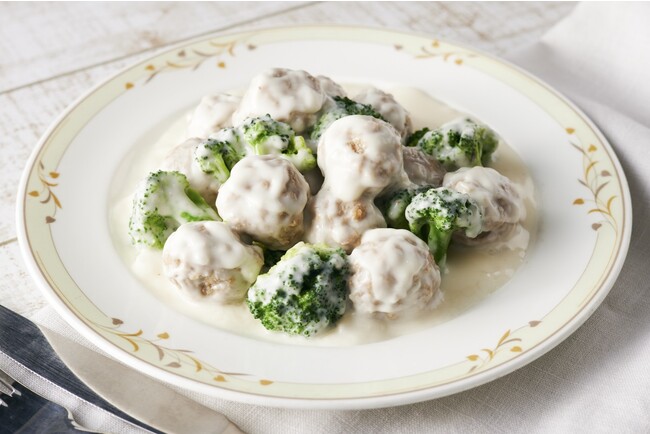 Creamy meatballs and broccoli
Swedish home-cooked meatballs stewed in cream sauce. It's a perfect winter dish with a mildly sweet white sauce.
[Image 8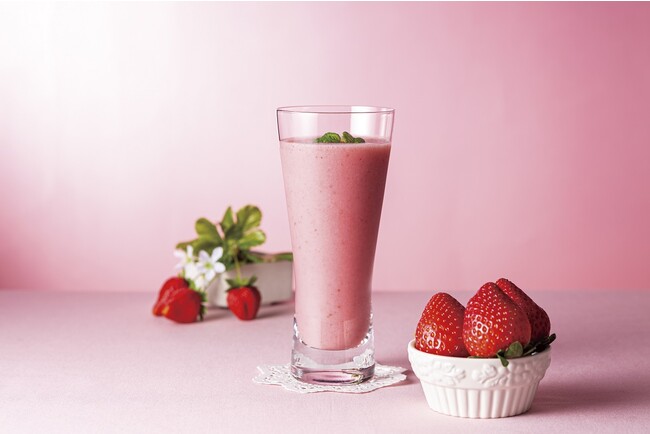 Comfort Hotel Sapporo Susukino/Ise limited smoothie
strawberry soy smoothie
An authentic smoothie with the sweetness and sourness of strawberries.
Complimentary breakfast at Comfort Hotel Overview of "Color your Morning -Winter Color Palette-"
-Start date of provision- Sequentially from December 1, 2022 (Thursday) -Providing hotels- Comfort Hotels (excluding some Comfort Hotels, Comfort Inn, and Comfort Suites)
-Price-Free
*The menu is subject to change without notice.
*All photos are images.
-Efforts for "peace of mind" promised by Comfort-
"Comfort Hotels," "Comfort Inn," and "Comfort Suites" nationwide are taking measures to prevent the spread of the new coronavirus so that customers can spend their time with peace of mind.
 Check-in…Ensuring social distancing, measuring temperatures, installing partitions at the front desk
Guest rooms…Ventilation, wiping of touched areas, rental of ultraviolet (UV-C) sterilizers
 Public spaces… touchless disinfection, table disinfection, elevator disinfection
 Breakfast…Wearing masks and disposable gloves, installing food covers at the buffet counter, preventing congestion at the breakfast venue
 Check-out… contactless return of room key (only for some hotels), introduction of self-cloakroom (only for some hotels)
-About Choice Hotels Japan-
Choice Hotels Japan operates comfort brand hotels throughout Japan, from Hokkaido in the north to Okinawa in the south. Comfort brand hotels offer a full range of services, including convenient locations for business and sightseeing, well-balanced and healthy breakfasts, and a commitment to a good night's sleep, including the original "Choice Pillow." On May 31, 2018, World No Tobacco Day, we became the first hotel in Japan with more than 50 hotels to be non-smoking. Our brand concept is "Color your Journey. Make your trip fruitful." The Comfort Library Cafe, which has been introduced, offers more than 100 books related to the region selected by professionals. In addition to all-you-can-drink drinks such as coffee and tea, Wi-Fi is also available, making it an ideal place for telework and relaxation. It is also recommended for family stays, as children up to the sixth grade of elementary school can stay free of charge when sharing a bed. -Choice Hotels Japan Company Profile-
Location: 〒103-0002 1-6-3 Nihonbashi Bakurocho, Chuo-ku, Tokyo Yoshino Daiichi Building 2F
Representative Director and President: Yuya Muraki
Established: September 2000
Capital: 20 million yen
URL: https://www.choice-hotels.jp
Business description: Recruitment, guidance, management and operation of hotel franchise member stores. As a master partner in Japan of Choice Hotels International, an American hotel chain that operates more than 7,000 hotels in more than 40 countries around the world, we operate Comfort Hotels, Comfort Inns, and Comfort Suites throughout Japan.
Details about this release:
https://prtimes.jp/main/html/rd/p/000000112.000037991.html